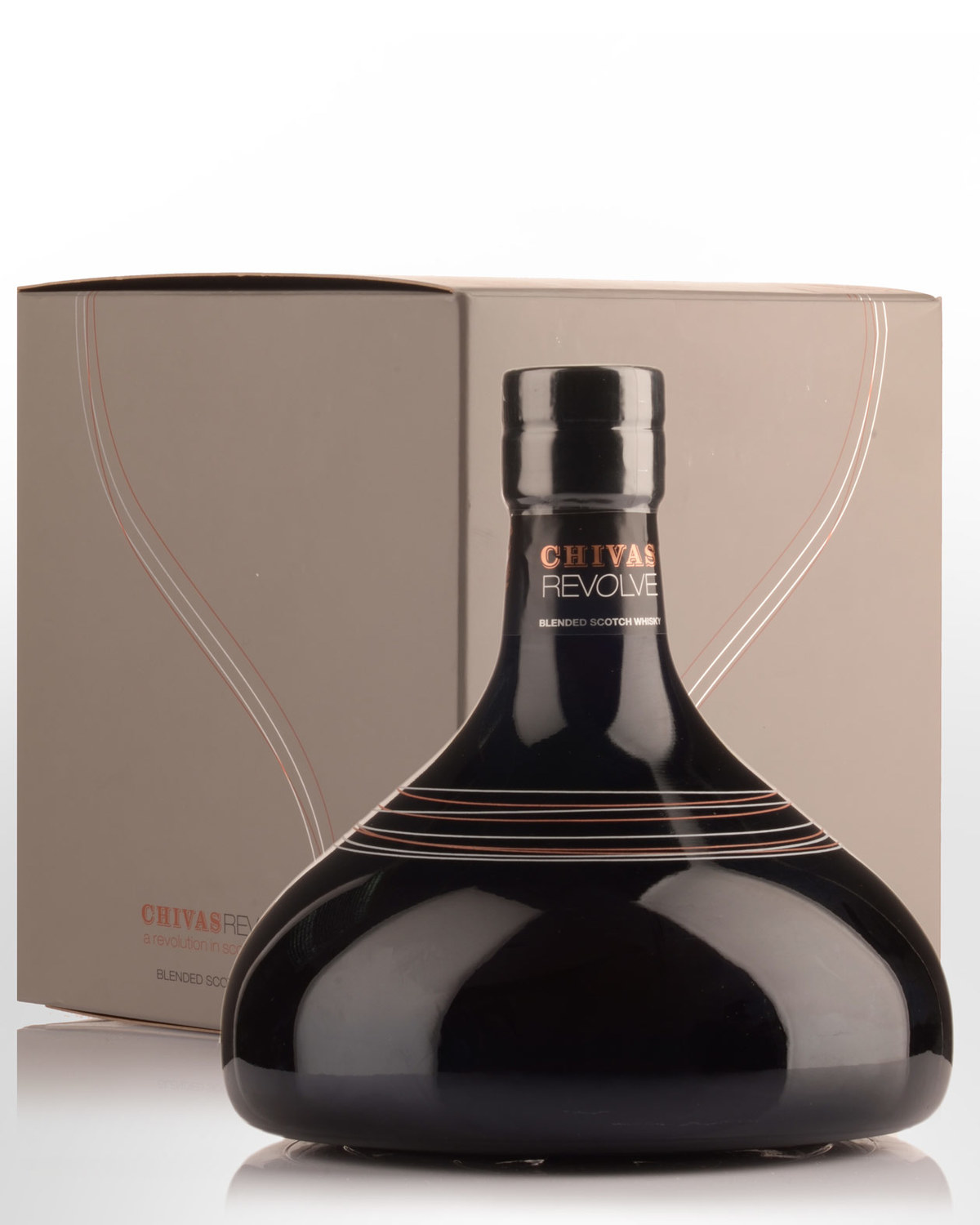 Chivas Regal Revolve Blended Scotch Whisky (750ml)
Speyside, Highlands,
SCOTLAND
The name 'Schivas' is derived from the old Gaelic 'seimh as', meaning 'the narrow place.' It perfectly describes the spot where a medieval castle once stood, at a narrow stretch of the River Ythan, in Aberdeenshire in the North East of Scotland. In 1950, Chivas Brothers began the search for a secure supply of fine malt whisky. Strathisla Distillery in Keith, the oldest and most beautiful distillery in the Highlands, was the obvious choice. The distillery was purchased and now the highly praised Strathisla Single Malt Scotch Whisky lies at the heart of the Chivas Regal blend.
Chivas 'Revolve' is a super-premium, chill filtered bottling packaged in an eye-catching designer 'spinning' bottle. Popular in specialty bars, this product is seldom available on the general market. We have just imported a very small quantity.
No tasting notes available.