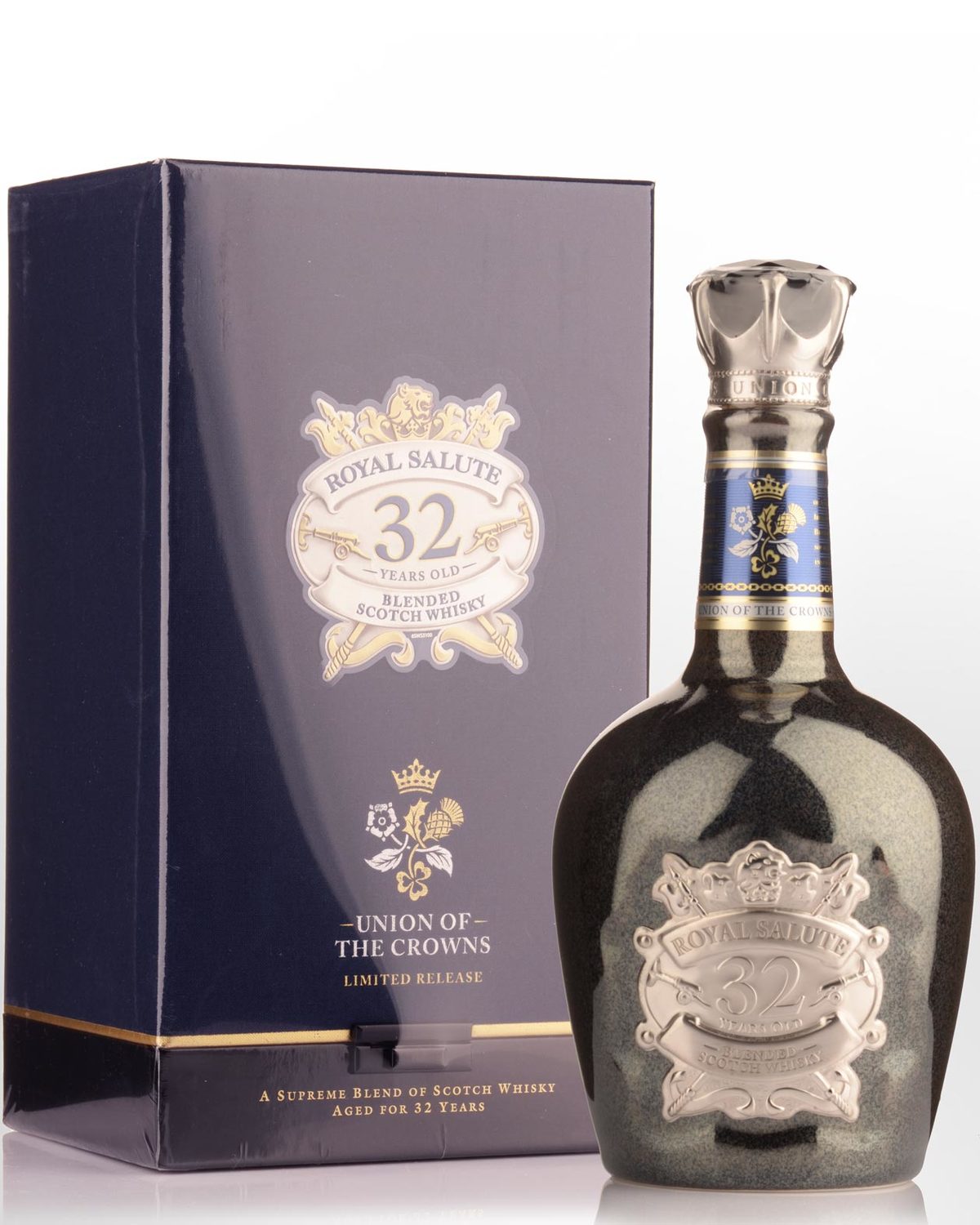 Chivas Brothers Royal Salute Union of the Crowns 32 Year Old Blended Scotch Whisky (500ml)
SCOTLAND
Even though labelled as a limited edition, this is reportedly a new permanent expression for Chivas that celebrates the modern British Monarchy. The blend employs whiskies aged for over 32 years including malts from Longmorn, Glen Keith, Tormore, Braeval as well as long-since closed distilleries such as Lochside and Caperdonich. As we prefer to keep these items as pristine as possible, we've not removed the plastic shrink wrap in order to photograph the bottle.
A description from www.whiskyintelligence.com follows...
"Reflecting the rare liquid within, Royal Salute 32 Year Old Union of the Crowns is presented in an elegant porcelain flagon, made from the purest clay, water and tempered fire. The flagon, which takes ten days to make at the hands of highly skilled craftsmen, is embossed with a distinguished hand-hammered silver plaque, while a black stone set on a silver crown tops the bottle. Each bottle is unique, with the glaze giving every flagon an individual patina, the result of a secret firing process. The story of the Union of the Crowns is brought elegantly to life through the flagon's long neck, which is decorated with a rose, a thistle and a shamrock." Peter Moore, Prestige Brand Director at Chivas Brothers, adds: "The British Monarchy has been at the heart of the [Chivas] brand since its foundation in 1953 and, as a true representation of the exquisite craft of the Royal Salute blending team, we expect this new expression to become a sought-after collector's item for international travellers." 40% Alc./Vol.