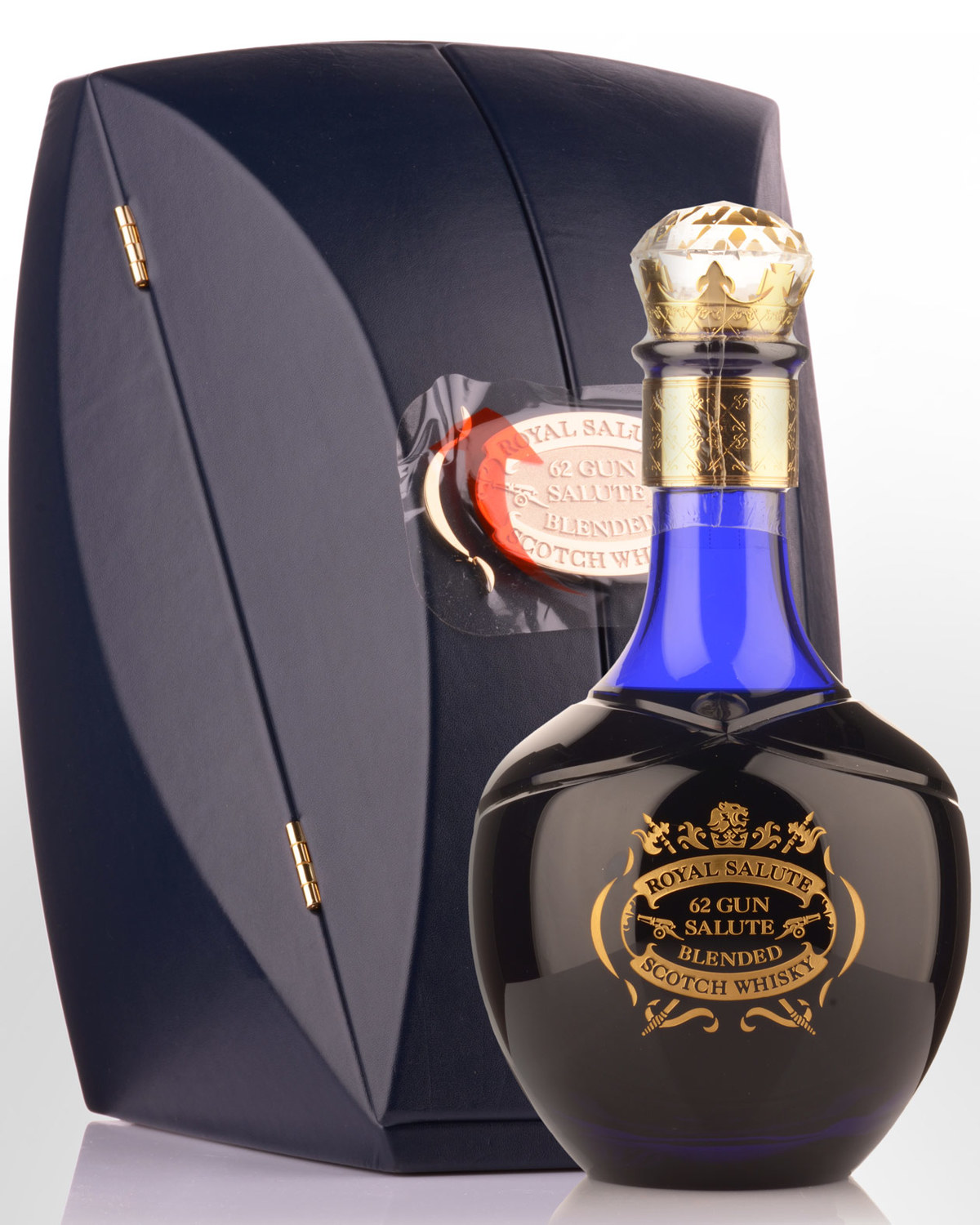 Chivas Brothers Royal Salute 62 Gun Salute Blended Scotch Whisky (1000ml)
Speyside, Highlands,
SCOTLAND
The ultimate Chivas Brothers Whisky has landed – The Royal Salute 62 Gun Salute. The Royal Salute brand was launched in 1953 in tribute to Queen Elizabeth II. The 62 Gun Salute takes its name from the annual firing of cannon at the Tower of London to mark the anniversary of Her coronation.
Painstaking selection has seen the rarest of Chivas Brother's whiskies blended to produce a new benchmark in luxury. With the youngest material being 40 years of age Colin Scott has, in the 62 Gun Salute, realised the work of four generations of master distillers.
This luxurious malt is wrapped in a hand crafted Darrington Crystal decanter. The Royal Salute crest has been hand painted in 24-carat liquid gold, with a 24 carat gold plated collar and cut crystal stopper inlaid with a 24-carat gold plated crown. Nest this in a polished wood, leather bound case and you have an expression of the distiller's art fit for royalty.
Other reviews... Named after the gun rounds fired on Royal anniversaries at the Tower of London. Heightened sherry tones with dark Madagascar chocolate, Brazil nut, fondant cream, and faint espresso indulge the nose. One heavenly sip reveals a velvety smooth whisky, thick and sticky, all revolving around the chocolate and nut, with a little support from dark fruits. You can chew over this for hours as the finish soft-pedals the main themes. A work of genius.
94 points - www.maltadvocate.com, reviewed by: Jonny McCormick (Winter 2015)