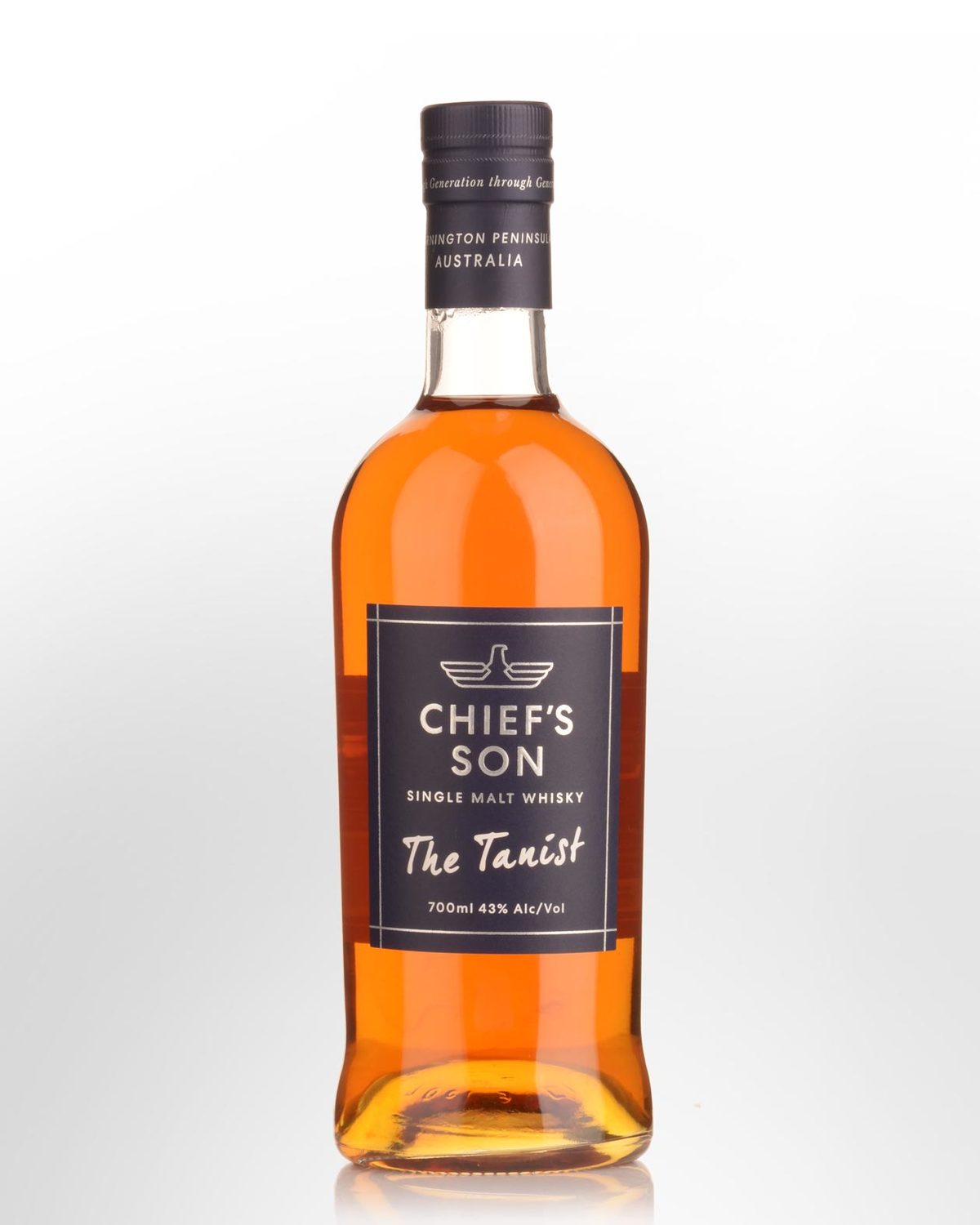 Chief's Son The Tanist Single Malt Australian Whisky (700ml)
Mornington Peninsula, Victoria,
AUSTRALIA
Tasting note: A 'double wood' whisky using two types of barrels: American and French oak. This offers the kind of inviting, malty aroma that conjures Ovaltine, developing with poached pears and sweet spices. The chewy delivery has impressive depth; Malt-forward with spikes of pepper and lots of bitter dark chocolate. Unexpected wood smoke adds individuality. 43% Alc./Vol. Non chill filtered. The name for this release is derived from the proprietor's surname: "McIntosh" or "Mhic an Tóisich" in Scottish Gaelic. Under the ancient system of tanistry, the tanist was the heir apparent to the chief and second in command of the family. Elected by common vote during the chief's lifetime, the tanist represents the most worthy, capable and ambitious of all, qualified to take on chieftainship at any time.