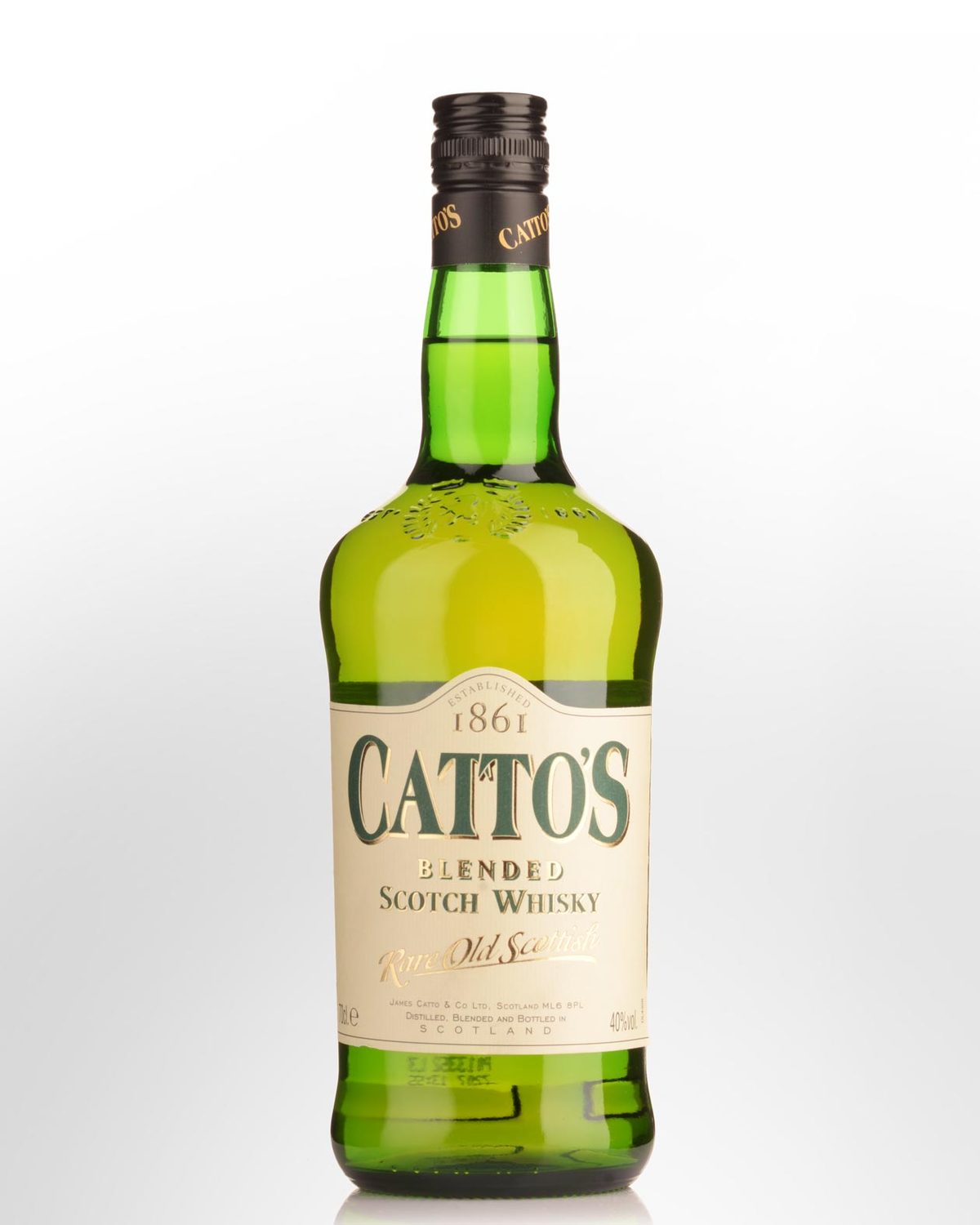 Catto's Rare Old Scottish Blended Scotch Whisky (700ml)
SCOTLAND
Normally $50. Wholesaler quits stocks.
"Currently one of my regular blends to drink at home. Astonishingly old fashioned with a perfect accent on clean Speyside and crisp grain". 92 points - Jim Murray
A value-for-money line from Catto's that includes unpeated Highland and Speyside malts with Lowland grain whisky. This is the antithesis of sweeter, heavy-handed blends like Black Douglas, Vat 69 or Johnnie Red. Instead you get a light, drier style at a price that makes for quaffing excellence!
Tasting note:
Brilliant gold. Shy and delicate with bready-cereal-like notes and nuances of vanilla wafer, cocoa and digestif biscuit. Light-to-medium bodied with a mildly oily, malty sweetness, a sprightly, warming finish, rounding out crisp, grainy and medium long. Great balance. While the nose is muted, this drier-styled blend has everything going for it as an aperitif or everyday drinker.
40% Alc./Vol.
Other reviews...
Currently one of my regular blends to drink at home. Astonishingly old fashioned with a perfect accent on clean Speyside and crisp grain. In the last year or so it has taken on a sublime sparkle on the nose and palate. An absolutely masterful whisky which both refreshes and relaxes.
92 points
- Jim Murrays Whisky Bible 2017