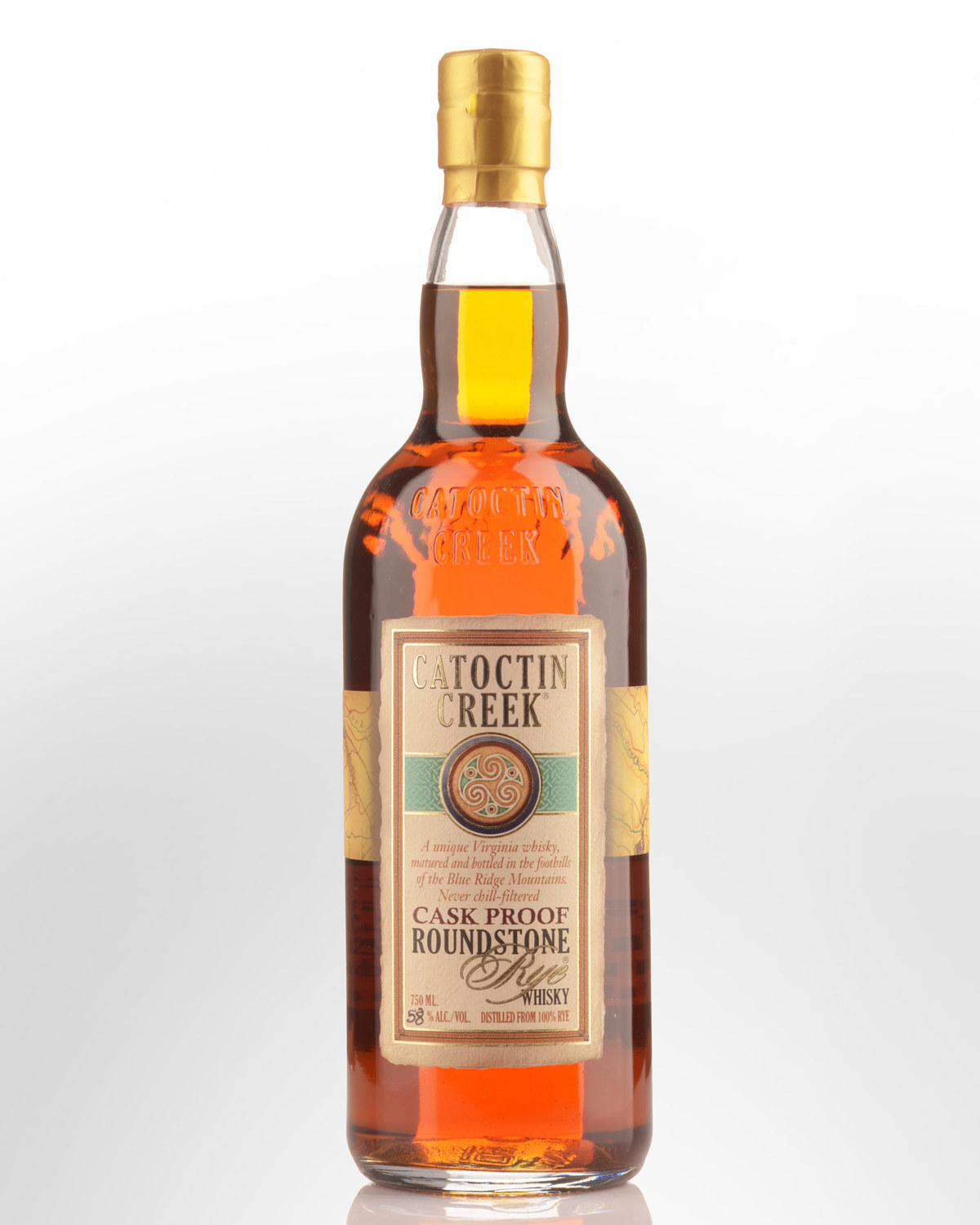 Catoctin Creek Roundstone Cask Proof Rye Whiskey (750ml)
"Chewy & profound... so much flavour." - Jim Murray
Founded by Becky and Scott Harris in 2009 as the first legal distillery in Loudoun County, Virginia since Prohibition, "Catoctin" (pronounced
Ka-TOCK-tin)
, derives its name from the Indian tribal word "Kittocton" which, legend has it, meant
"place of many deer".
There's a conscientious pursuit of high quality food and spirits at the distillery where preference is given to organic grain and fruit, sourced locally when possible. Beck Harris heads the team as chief distiller. While many craft distilleries claim the title of 'handmade,' or 'small batch', Catoctin walks the walk. The venture is going from strength to strength with an ever-growing number of significant awards. Catoctin's "Cask Proof" rye results from an "impulsive" selection of used Chardonnay casks, Bordeaux casks and x peach brandy barrels which are used to finish the whisky.
Tasting note:
Deep polished copper / thick legs. A five minute bouquet that's relatively closed in the early stages. Peppery spirit recedes with exposure slowly upping the intensity and introducing notes of rice pudding, leather handbag and mint choc-chip cookie. Creamy, soft entry preludes and intense, bittersweet, peppered rye, vanilla and mint chocolate attack. Well balanced, with the mid palate flavours carrying through to a cough lozenge fade. Generous and sweeter styled.
58% Alc./Vol
Other reviews...
The thick rye is matched equally by the oily feints and brooding spice. Chewy & profound... so much flavour, but needs to get those cuts cleaner to maximise the rye profile."
88 points
– Jim Murray's Whisky Bible 2018
Double Gold Medal
– San Francisco World Spirits Competition, April 24, 2017
CATEGORY WINNER
- World Whiskies Awards 2018, American Rye Under 12 years.