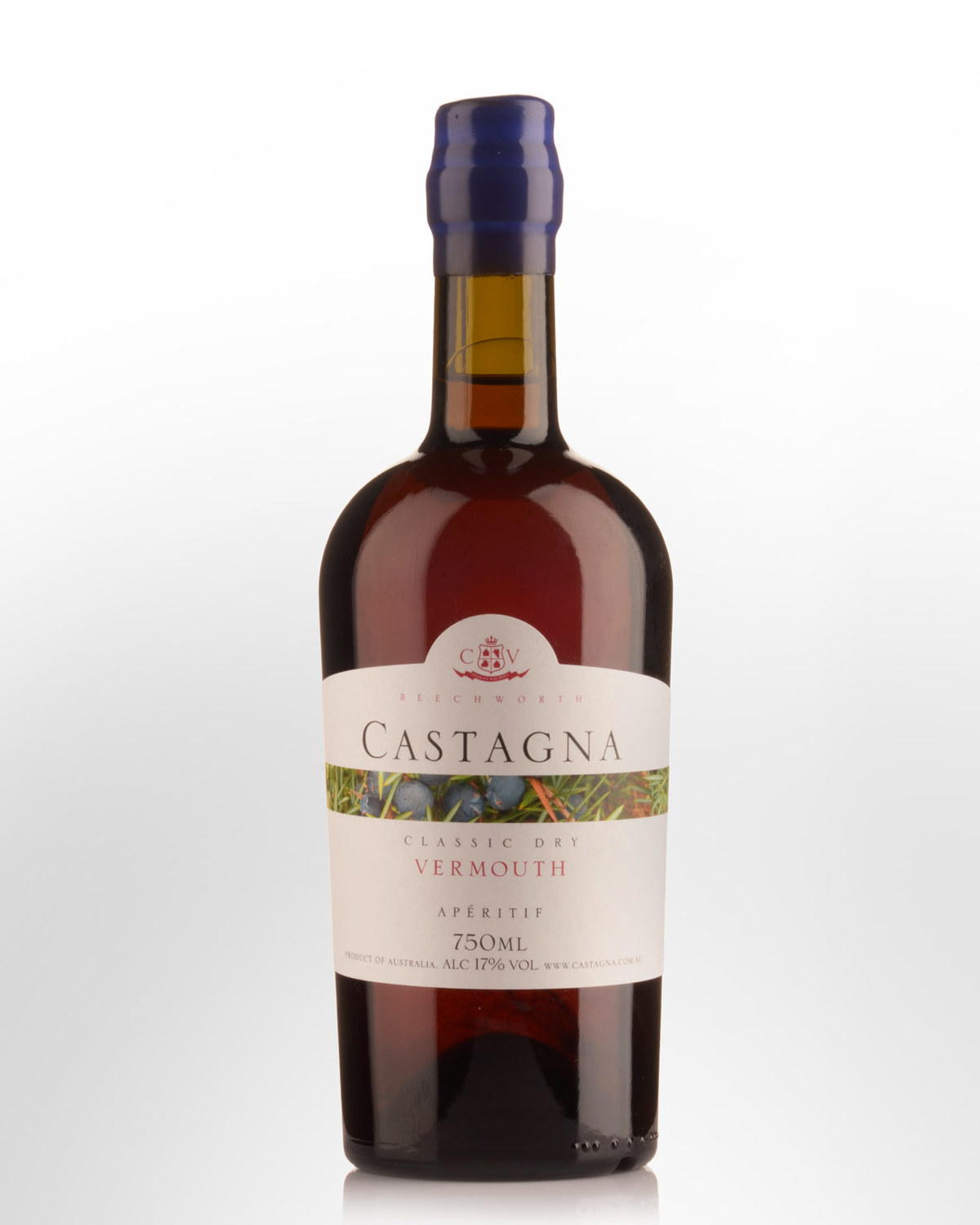 Castagna Classic Dry Vermouth (750ml)
Beechworth, Victoria,
AUSTRALIA
The biodynamically farmed Castagna Vineyard is situated high in the foothills of the Australian Alps, five and a half kilometres outside the beautiful town of Beechworth in Northeast Victoria. Following on from a stream of first class wines, Castagna have now made an addition to the burgeoning Australian Vermouth scene. Wine writer, Max Allen comments, "It's no coincidence boutique vermouths have started appearing at the same time as the boom in Australian boutique gins - what better partner is there for gin than vermouth, and vice versa?" This is reputedly Australia's first 100% estate grown Vermouth, with all the ingredients sourced from Castagna's property. Tasting note: Slightly cloudy, pale salmon pink. Sweet oregano and grapey, semi-sweet yet fresh opening notes are underscored by a gently bitter herbaceousness. Aeration accents grapefruit and tarragon. Light to medium bodied with pink grapefruit followed by a yeasty, bready, bay leaf / sage finish concluding gently bitter, dry and delicately herbal in the fade. A subtle style for easy drinking and elegant cocktails. 17% Alc./Vol.