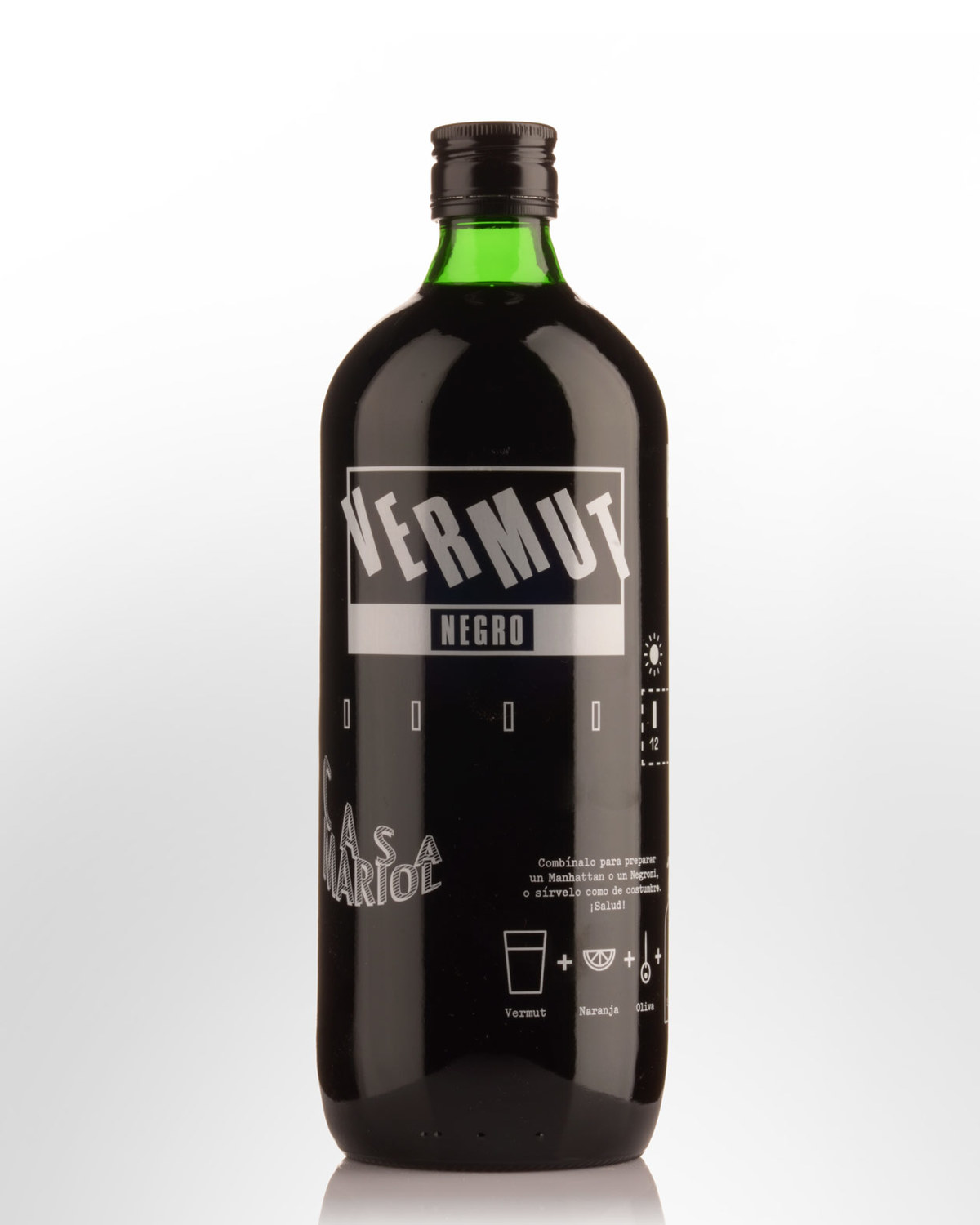 Casa Mariol Vermut Negro Vermouth (1000ml)
Vermouth is making a comeback worldwide, especially in trend struck Barcelona where bars even specialise in this refreshing aperitif. A new arrival to Australia is Vermut Negro, from a pioneering vermouth house founded in 1945 outside Catalonia in North East Spain - Casa Mariol.
Their vermouth is made from a base wine of 100% Macabeo grapes sourced from vineyards in the Terra Alta region 700 metres above sea level. A neutral grape spirit (also made from Macabeu grapes) is used to extract the flavours of up to 150 botanicals including green walnuts, rosemary, thyme, orange peel, wormwood and cardamom. After the fermentation process, the vermouth spends six months aging in a solera system enhancing its distinctive dark colour and herbaceous flavour.
One of the main differences between this and other Vermouths is the very low use of caramel. The result is a lighter, more fragrant expression with greater balance and complexity. It's recommended served on ice with a slice of orange and a green olive (topped with soda if desired) or in Martinis, Manhattans or Negronis.
Tasting note: Deep sienna brown with a gold ochre hue. Opens pleasantly fragrant with sweet spices (cardamom, cinnamon) mixed with stewed fruits and tangerine peel; second pass finds sweet oregano and hints of sarsaparilla. Light and fresh in the mouth with a softly textured, delicately bitter herb / cola / mulled wine combination and light cardamom and grapey freshness in the finish. Shows deceptive staying power. Delicious, complex and easy-drinking vermouth. 15% Alc./.Vol.