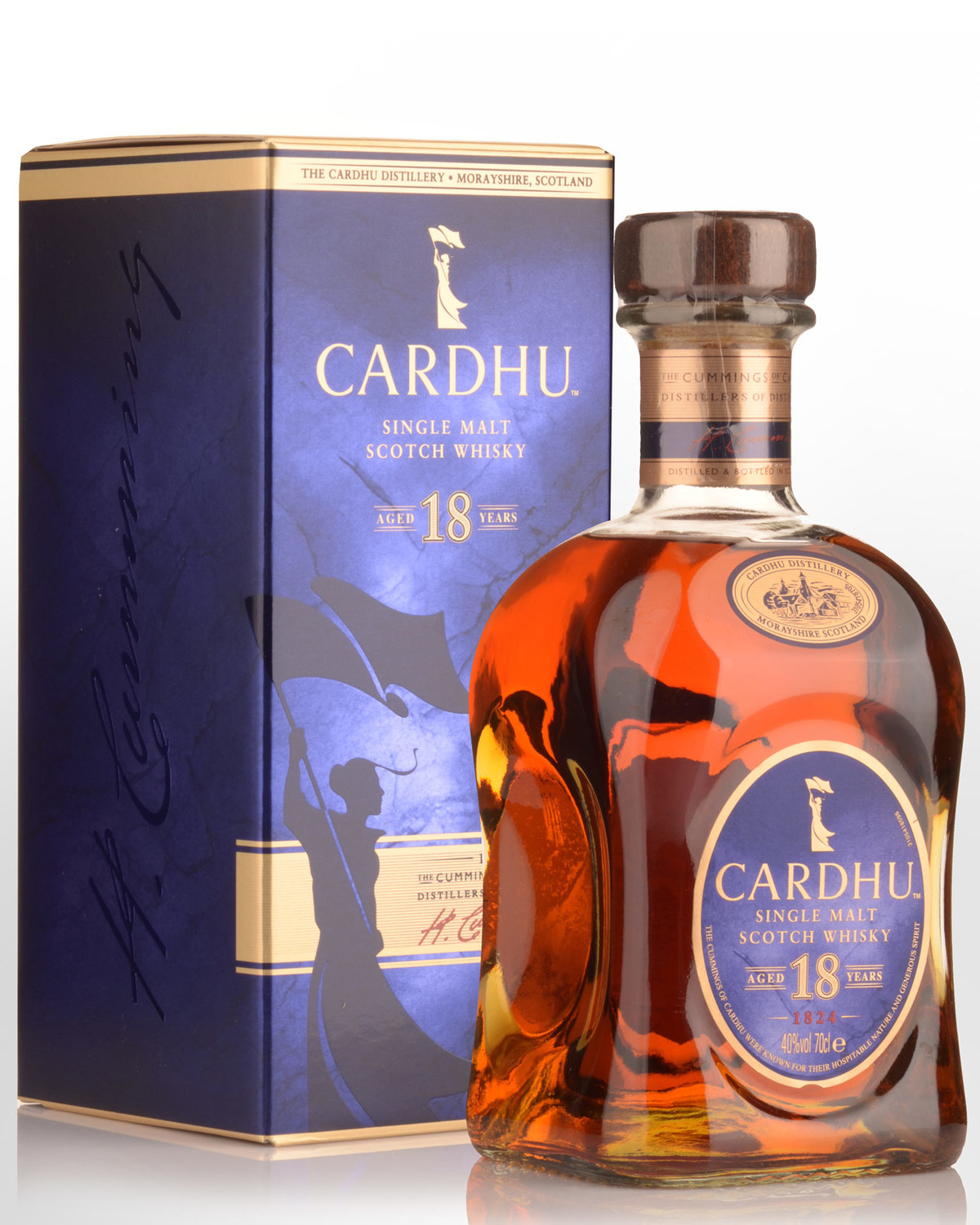 Cardhu 18 Year Old Single Malt Scotch Whisky (700ml)
Speyside, Highlands,
SCOTLAND
Winner Best Speyside Single Malt - World Whiskies Awards 2016.
Elsewhere pay $220+

While the entry level Cardhu is considered somewhat 'beige', the 18 year old is described as one of the great all rounders in its category, with just the right amount of sweet barley and smoothness. Critics have acknowledged this bottling as re-affirming the distillery's reputation for high quality. Awarded 'Best Speyside Malt' in 2016, the lads at whiskyfun.com also commented, "a surprise, really... Do not overlook this expression of little Cardhu…" Comes packaged to impress in a distinctive decanter style bottle. See below for more reviews.
... It's an expression I like, gentle and complex, even if I'm not sure we're seeing it much on our favourite shelves these days. Colour: gold. Nose: very very nice, not too demanding but complex, a bit old-school (the school of the 1990s shall we say), with some malt, glazed chestnut, roasted nuts (aren't roasted nuts disappearing from our malt whiskies?) and a large bag of Jaffa cakes. Orange blossom water. Wee touches of aniseed here and there, rose petals, stewed peaches, a little tamarind jam, some wee metallic touches (silverware)… Nutshell, something oriental. Mouth: excellent and not even very light. Marmalade, dried figs, raisins, walnut wine, pecan pie, honey-glazed nuts, Chinese pancake, maple syrup… I find this 18 really superb; only slight problem, it goes down like cold beer or wine. Finish: not too long for sure, but clean and wonderfully honeyed and nutty. What we call 'chouchous', or caramel-coated roasted peanuts. Simply a sin. Comments: a surprise, really. Have they upped their game? Do not overlook this expression of little Cardhu…
86 points - whiskyfun.com
...Cardhu—for me, at least—means intensity, and this delivers precisely that, with masses of citrus (bergamot and grapefruit) and just a hint of dark chocolate behind. With water, there's red apple and Victoria plum, while the mouth is precise, with any richness cut with fresh acidity. Zesty and fresh on the finish. Try it in a Bobby Burns. Released without any fanfare, here's evidence that Cardhu's rebuilding its reputation nicely. 84 points
- whiskyadvocate.com (Fall 2013) Reviewed by: Dave Broom
88 points - Jim Murray's Whisky Bible 2020