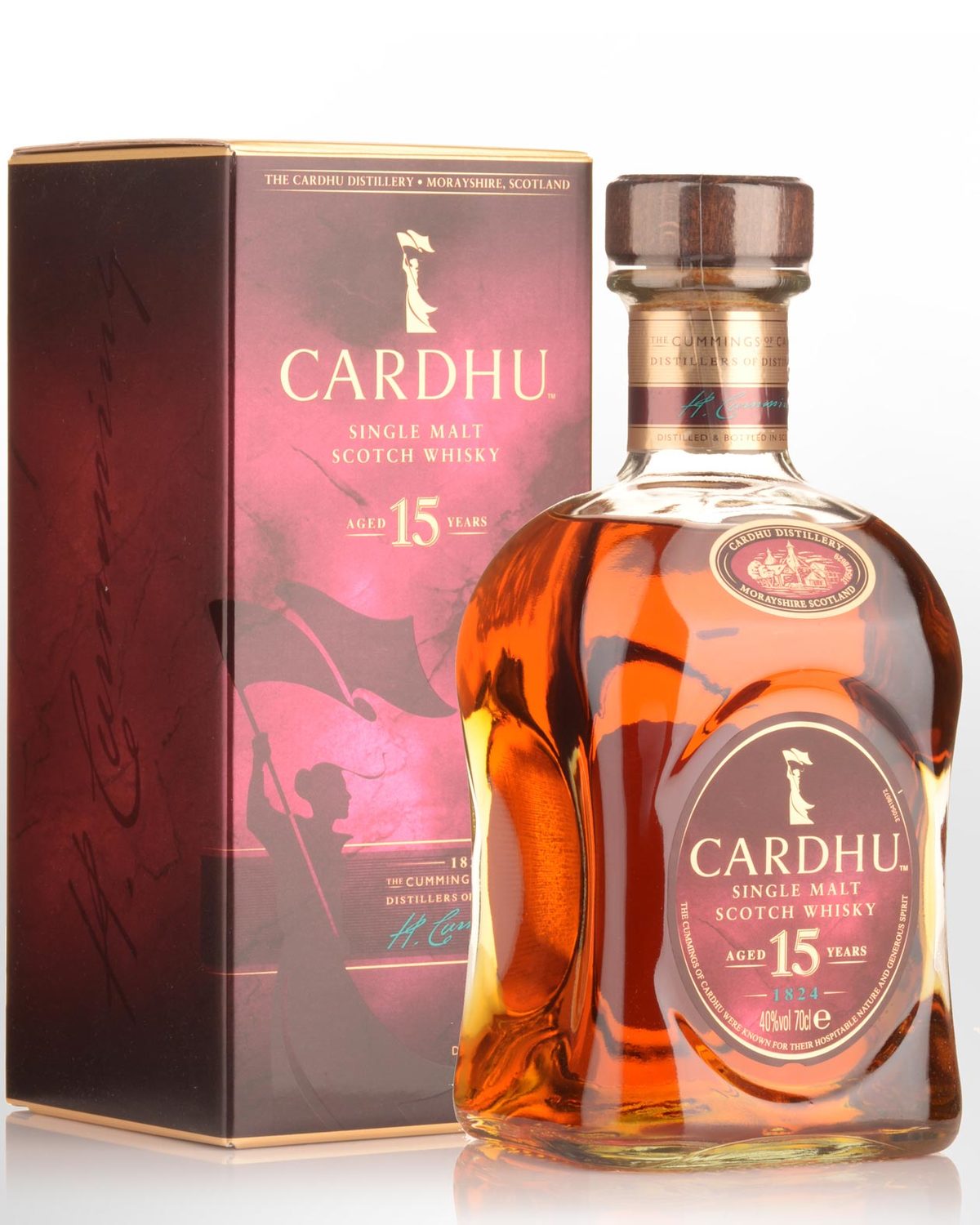 Cardhu 15 Year Old Single Malt Scotch Whisky (700ml)
Speyside, Highlands,
SCOTLAND
Founded in 1824, Cardhu was built on a site where illicit distilling had been in progress since about 1813. The distillery is located in the town of Knockando, which, incidentally, has a distillery by the same name. The famous Tamdhu distillery also lies in close proximity. All three operations rest in the region informally delineated as the 'lower Spey'. Whereas the upper, more mountainous regions which the River Spey twists through are but sparsely dotted with stills, the lower region is home to more Malt Whisky labels than anywhere else in Scotland. Famous as the malty middle used in the Johnnie Walker Blends, Cardhu is considered an excellent introduction for beginners to single malt whisky. This 15 year old expression promises a richer, fuller expression of the familiar and easy-going 12 Year Old classic. 40% Alc./Vol.