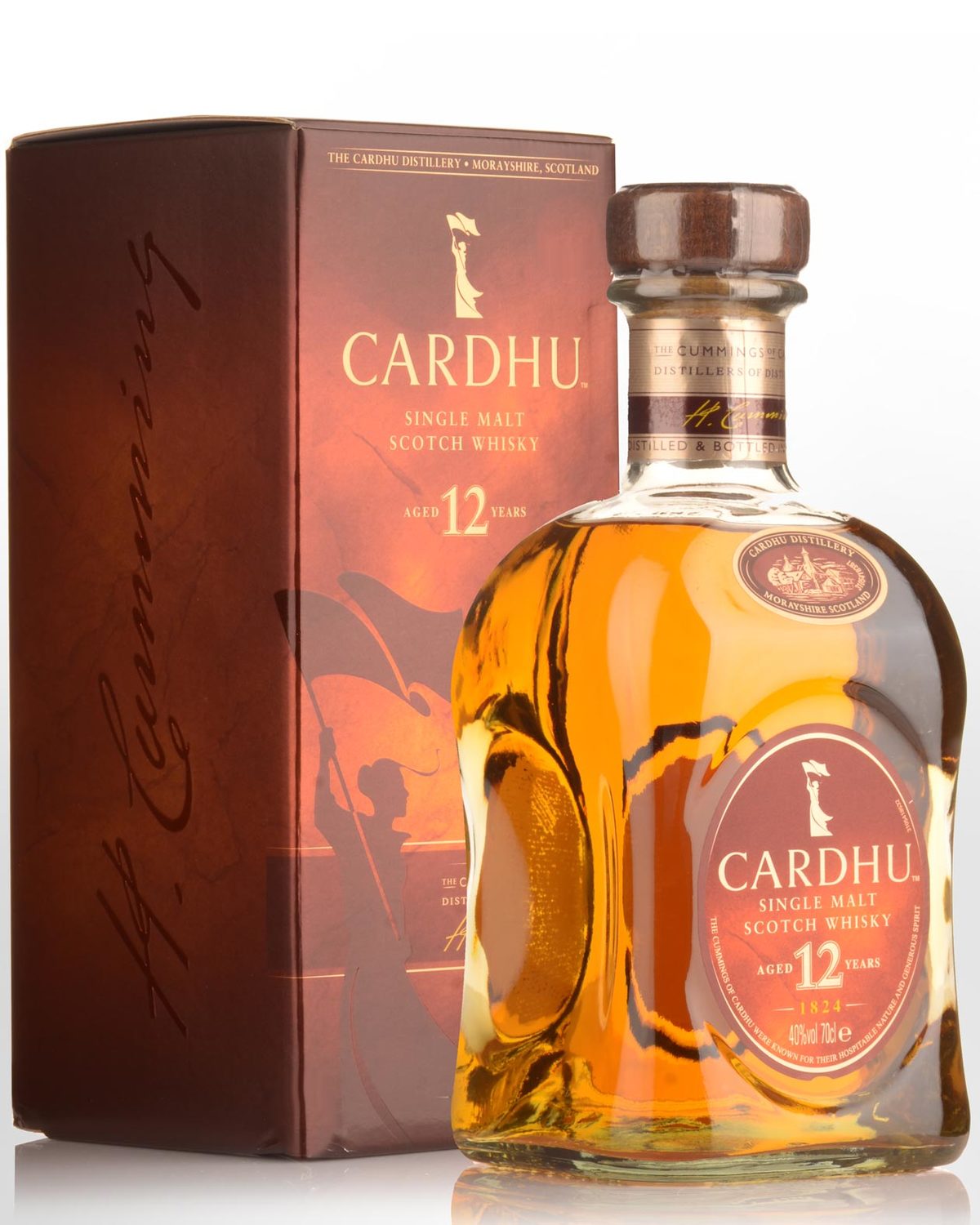 Cardhu 12 Year Old Single Malt Scotch Whisky (700ml)
Speyside, Highlands,
SCOTLAND
'Just about the cleanest, most uncluttered, pure,
sweet malt you will ever find...90 Points' - Jim Murray

Founded in 1824, Cardhu was built on a site where illicit distilling had been in progress since about 1813. The distillery is located in the town of Knockando, which, incidentally, has a distillery by the same name. The famous Tamdhu distillery also lies in close proximity. All three operations rest in the region informally dilineated as the 'lower Spey'. Whereas the upper, more mountainous regions which the River Spey twists through are but sparsely dotted with stills, the lower region is home to more Malt Whisky labels than any where else in Scotland. Famous as the malty middle used in the Johnnie Walker Blends, Cardhu is considered an excellent introduction for beginners to single malt whisky.
Tasting note: Bright gold colour. Aromas of pristine malt that's like fresh baked oat biscuit. Delicately peated. Some baked citrus emerges. Concentrated, semi sweet flavours include honey laced cereals (in particular, oats) and again the peat lingering underneath adding depth. Exceptionally silky, soft mouth feel. A delicious drying crispness enters at mid palate while the gently warming spices persist well into the aftertaste before concluding fresh and clean. Remains more of a crowd pleaser than an individualist, but this is a significant improvement on a previous bottling with much more vibrancy and lift. Classic. 40% Alc./Vol.
First taste April 2010 from a 150ml sample Dull gold with a pale straw hue. There's a just touch of smoke lingering in the otherwise malt rich nose that offers other aromas of mixed nuts and dried apricots, then sweeter vanilla notes. The palate is very soft, medium weight and medium dry. Vanillan oak and sweet cereals pass over imperceptibly into a shortish aftertaste of cereals, vanilla and spice. Perfectly balanced and nothing to actually dislike here, but like a perfectly proportioned model, nothing especially individual either. A beige whisky.
43% alc./vol. 86 points