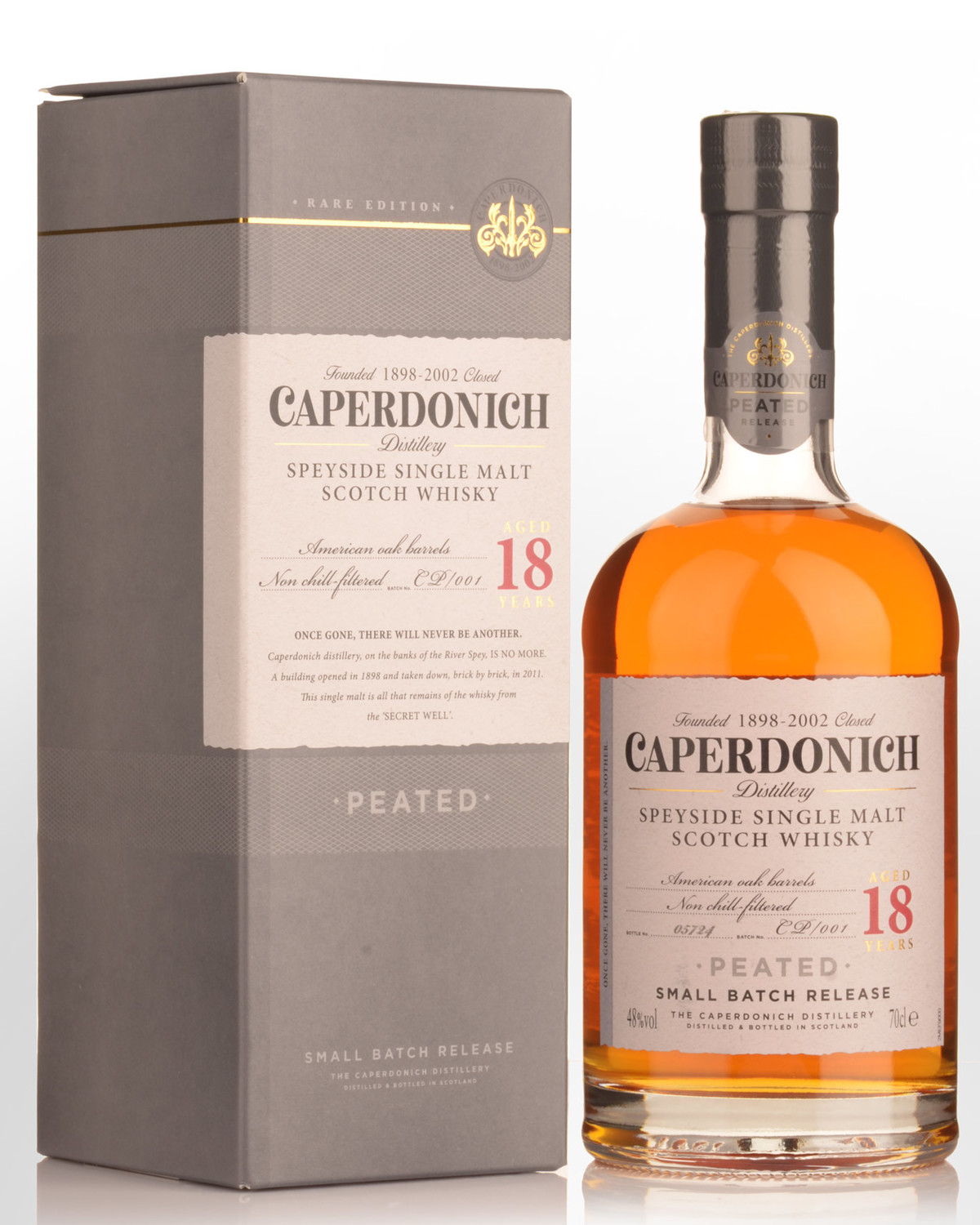 Caperdonich Peated 18 Year Old Single Malt Scotch Whisky (700ml)
Speyside, Highlands,
SCOTLAND
This is arguably one of the more desirable releases from Chivas' Secret Speyside Collection. Caperdonich Distillery was originally built as "Glen Grant#2, a clone of the famous distillery right next to it (other neigbours include Glenrothes and Glen Spey). It never really managed to step out of its shadow to become a 'Grand Marque' itself. Mothballed since 2002, it was demolished in 2011 but some independent bottlers still have casks, though releases are few and far between. It's reported that no fewer than six official bottlings of Caperdonich single malt have been made available. The rest have been the realm of independents.
Other reviews... This particular smoke, peat and soot combination is different to anything I have tasted before, and I am really enjoying it! I would be curious to know the level this has been peated to. Clearly neither Islay nor Highland, it is both punchy and delicate at the same time, mixing wonderfully with ripe fruits, citrus, minerality and malt. I also notice that it fills the room with an amazing aroma, more so than other whiskies. Regarding price, we must accept that there is a premium for a closed distillery. Even so, this offers fair value for money considering the flavours on offer. - maltreview.com