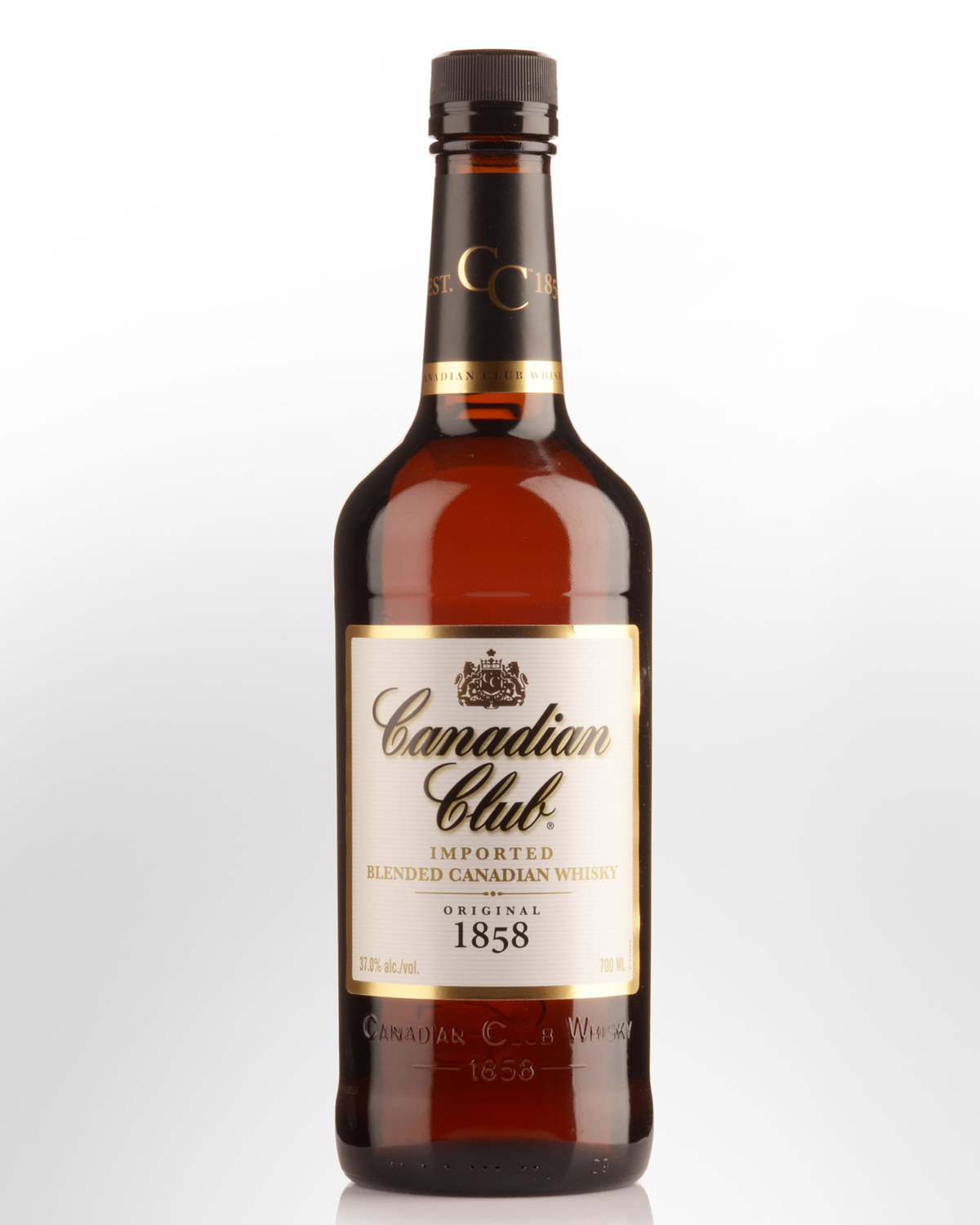 Canadian Club Canadian Blended Canadian Whisky (700ml)
Walkerville, Ontario,
CANADA
Fully imported, Canadian Club is a superbly smooth blend that is distinguished by its unique taste. The brand was first introduced in 1858 by Hiram Walker, a grain merchant turned distiller. Born in New England in 1816, Hiram Walker came west to Michigan in the 1830's to seek his fortune. After a few false starts, he launched a successful grocery business in Detroit and learned how to distil his own cider vinegar instead of selling someone else's for a minuscule profit. Walker then decided to branch into whisky. His first barrels were produced in 1854 and were a great success due to their fine quality and purity. Concerned about Michigan's strong puritanical temperance atmosphere and aware of the good farmland being opened up by the Great Western Railway on the Canadian side of the river, Walker decided it was time to make a move. The distillery he established from next to nothing later grew into "Walkerville" (Ontario) a town revolving almost entirely around Hiram Walkers many enterprises. The town was later recognised as a model of industrial self-sufficiency.
Unlike any other whisky, being characteristically light, mild and delicate, Canadian Club owes its clean taste and distinctive character to the fact that it is blended before maturation in white American oak barrels for a minimum of six years. The blend is founded on a triple distilled base spirit which is then married with two 'flavouring spirits' - one double distilled, the other single distilled.
Tasting Note: Canadian Club makes a refreshing change from the traditional smokiness of its Scottish counterparts. Bright gold colour. Straight forward, sweetish nose of grain and cream. Light, exceptionally smooth palate with flavours of charry oak, grain and caramel. Subtle aftertaste of spice, orange rind and toffee. Goes surprisingly well when mixed with lemonade. 37.5% alc./vol.
Other reviews...Golden color. Buttery oak and caramel aromas. Round and soft entry. Dry light to-medium body with lean oak, taffy, and spice notes. Finishes with a dried fruit and oaky spice fade with a nice touch of heat.
International Review of Spirits Award: Bronze Medal
RATED: 84 points (Recommended). - tasting note sourced from www.tasting.comsize>