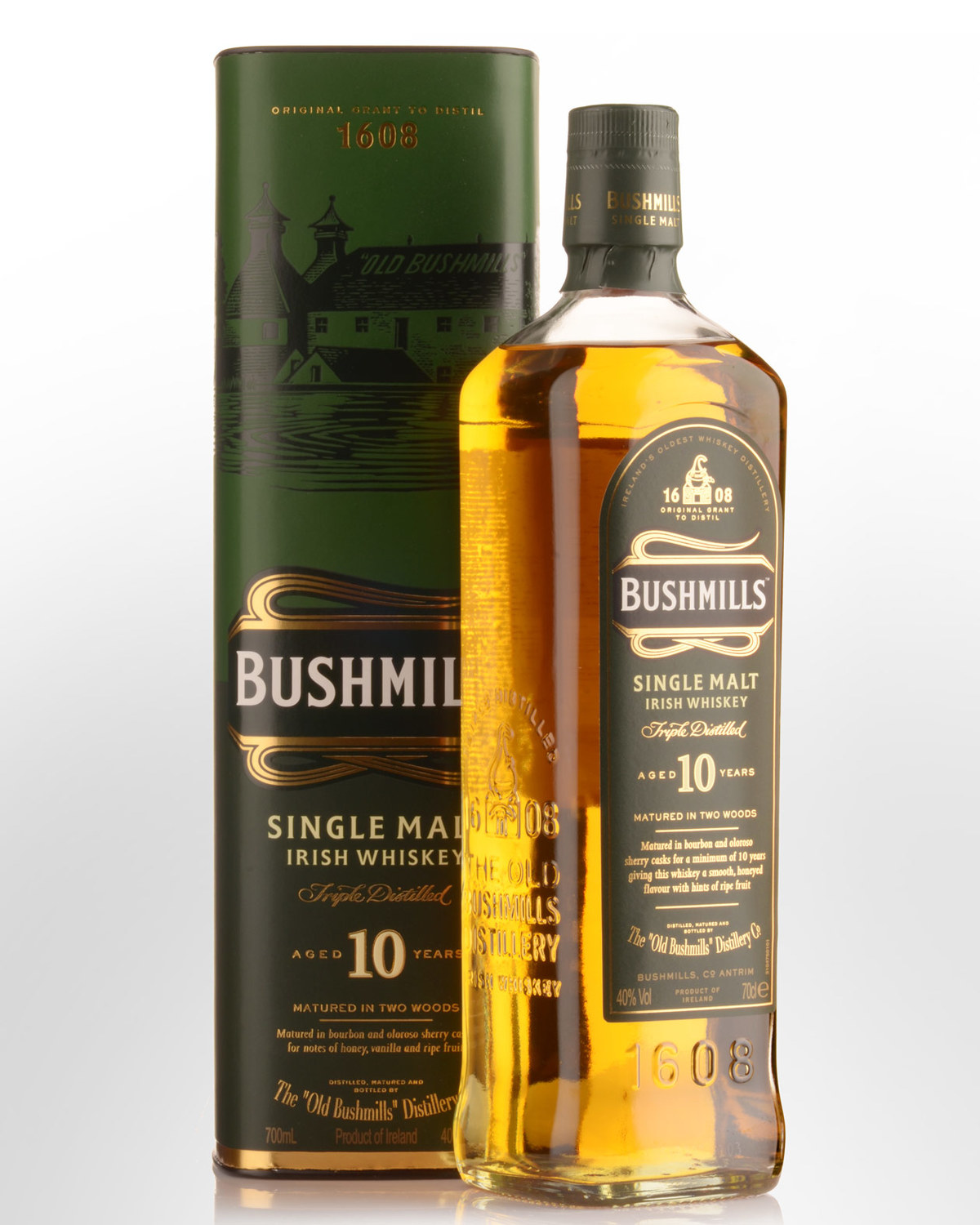 Bushmills 10 Year Old Single Malt Irish Whiskey (700ml)
Bushmills is a truly unique Single Malt from the oldest licensed whiskey distillery in the world,  first licensed in 1608. The pure water used in Old Bushmills flows over the basalt rock which is visible in the spectacular formations of the world famous "Giants Causeway." The malt is entirely unpeated and thus the smokiness associated with Scotch malt is entirely absent from Bushmills. In addition to this, every drop  is carefully distilled three times for purity and smoothness (most malts are distilled only twice). Bushmills is then left to mature  for a minimum of ten years in select bourbon oak casks and Oloroso sherry casks. The result is a smooth, rich Single Malt with overtones of vanilla, honey and sherry.
Other reviews... 'Deep amber colour. Medium-bodied, with a silky mouth-feel. Some sweet citrus, mocha and vanilla flavours with floral hints of heather and lilac. Soft, elegant finish with an expanding warmth.'
-Gold Medal, The Worlds Spirits Championships, 1995.
'Nose: Very lightly scented with nutty ice cream and sherry. Palate: Rich dried fruit and chewy toffee, quite a mouth filling shock after the very delicate nose. Finish: Fudgy. Comment: After years of being overshadowed by its older wood finished cousins, this 10 year old is finally coming into its own. Rating: 8/10
-  www.whiskymag.com

Click here to learn more about Irish Whiskey