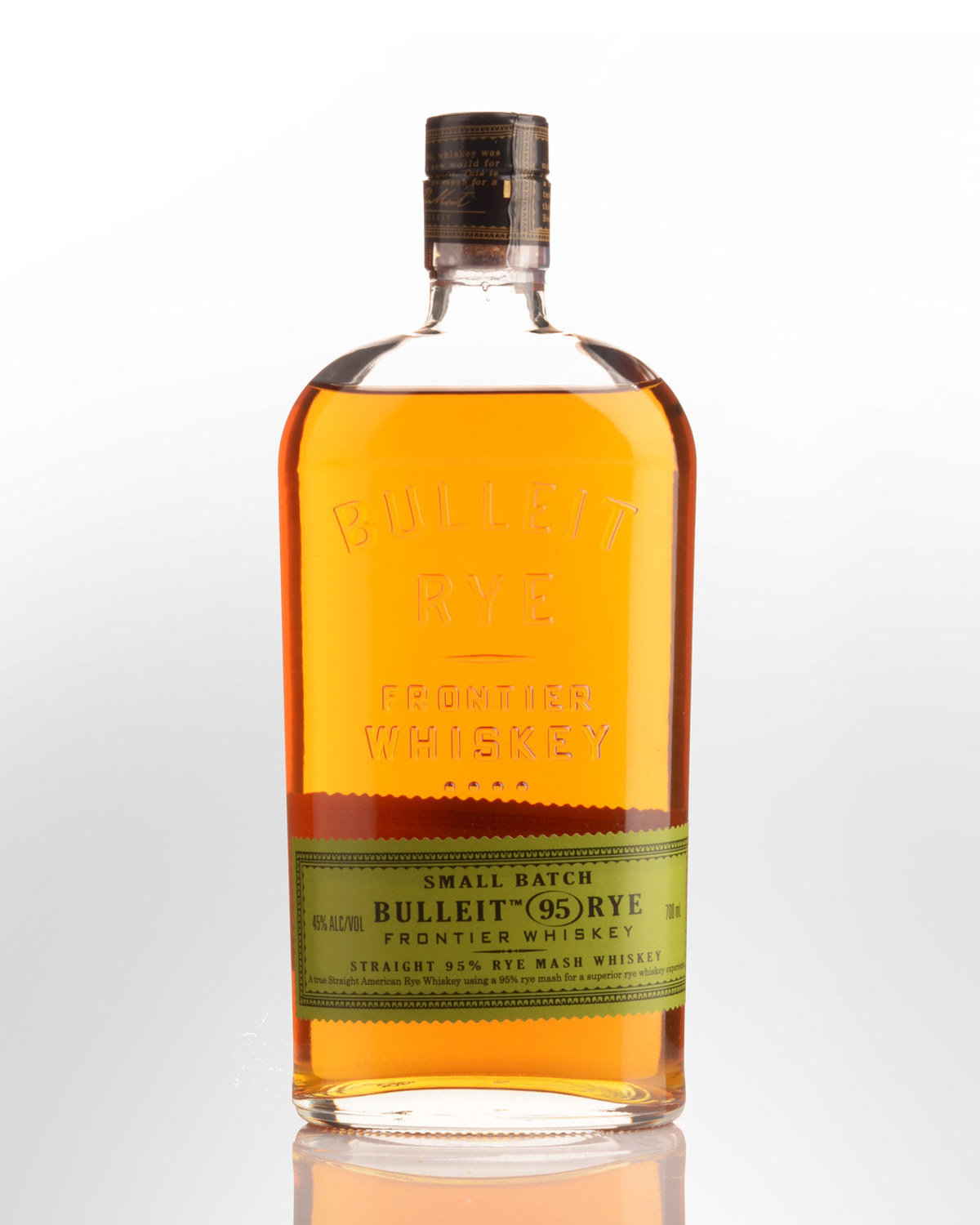 Bulleit 95 Straight Rye Whiskey (700ml)
Lawrenceburg, Indiana,
UNITED STATES
In 2004 Bulleit won the Gold Medal for being in the top of its class at the San Francisco World Spirits Competition - beating more expensive and better known premium bourbons such as Knob Creek, Maker's Mark and Jim Beam Black. The company has recently launched a cracking 95% rye packaged in the same award winning 1880s replica bottle design.
Owned by Diageo, Bulleit doesn't technically distill its Bourbon or their new Rye. They contract with other distilleries to produce both of these whiskeys (the bourbon is made at Four Roses). The new 95 Rye gets its name from the 95% rye grain mash bill from Lawrenceburg Distillers Indiana (LDI).
Tasting note: Deep brassy gold appearance. From a freshly opened bottle, the nose takes some time to 'wake up' offering very little aroma whatsoever. Aeration gradually draws out moderate scents of stewed apple / apple peel, beeswax, mustard seed and spicy rye. Ten minutes more brings cocoa and hints of peppermint to the fore. Classic rye complexity. The palate delivers a wonderfully crisp, concentrated, spicy rye profile; mustard seed combines with dustings of dark chocolate and vanilla on the finish. Concludes with a prolonged, drying aftertaste with the spicy rye notes persisting. Cracking stuff! 45% Alc./Vol.
Other reviews...Only the rye from the Lawrenceburg Indiana distillery can quite conjure a perfect rye aroma such as this...Cinnamon and crunchy moscovado sugar crystal on green apple...so soft...so rigid...so unique...Exactly as the nose is fashioned, so is the delivery... But nothing compares in nose and delivery to this...in fact few whiskies in the world even get close. 45% Alc./Vol. 96 points - Jim Murrays Whisky Bible 2013size>