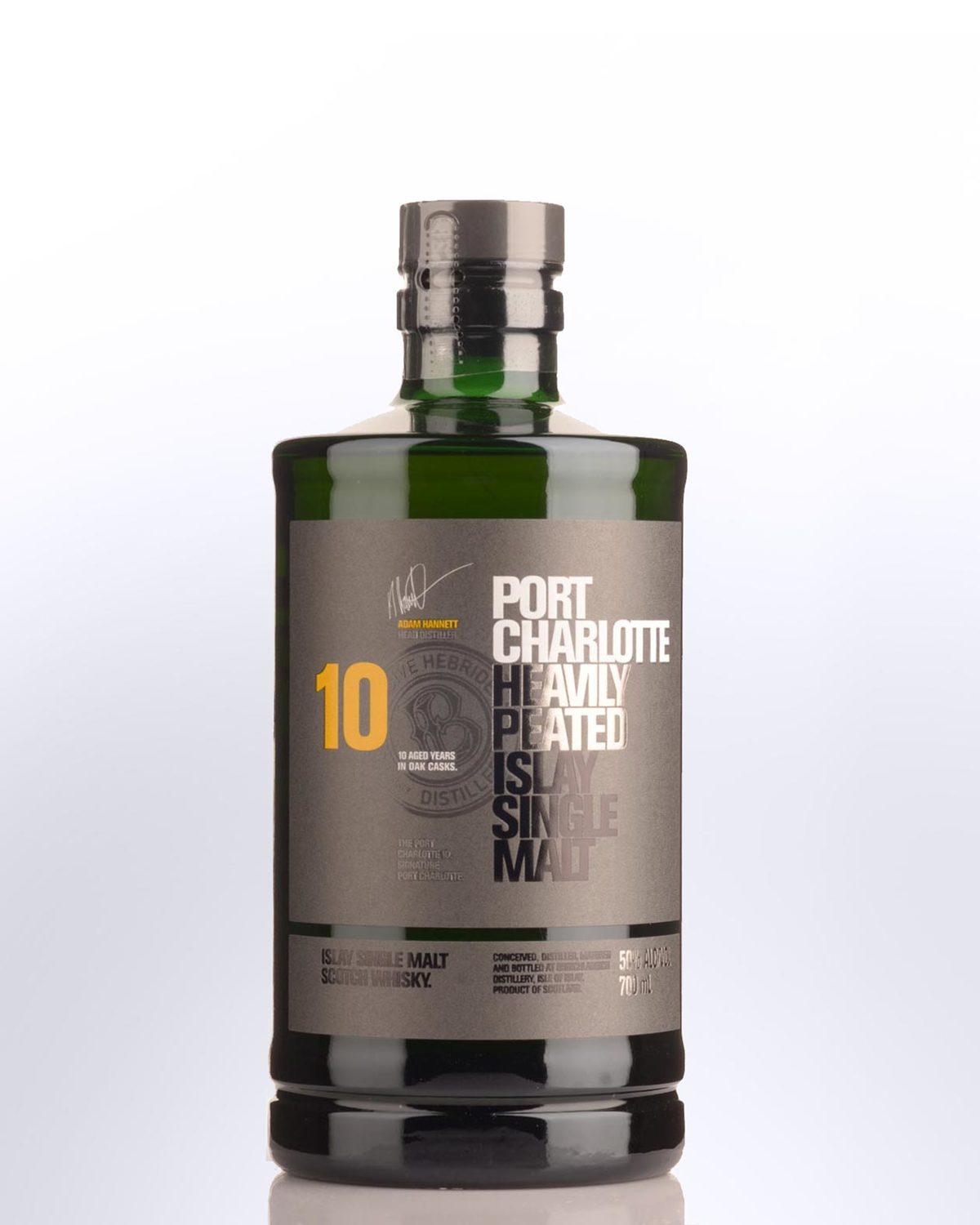 Bruichladdich Port Charlotte 10 Year Old Heavily Peated Islay Single Malt Scotch Whisky (700ml)
Conceived in 2006, Bruichladdich revived the Port Charlotte name after the old Lochindaal distillery (also known as Port Charlotte distillery) - operational between 1829-1929 - in the town of Port Charlotte, only two miles south of the Bruichladdich distillery. Historical accounts from legendary British documentarian Alfred Barnard, knew Lochindaal to produce only heavily peated style malts, which today have been replicated to great success, including this heavily peated 40ppm Port Charlotte. It started as PC5 with a yearly follow-up. This release has reached 10 years of age.
Head distiller, Jim McEwan reflects, "Extraordinary to think of the great pride we felt when bottling PC5 back in 2006. In our heart of hearts, none of us knew whether we'd still be around to celebrate PC10, this fantastic spirit's coming of age. It's been a long and rocky road but PC10 is here and so are we. This new Islay single malt has reached it's first milestone."
Previous bottling tasted... Very slightly cloudy, amber / gold with some minor sediment. Almost perfumed - a near perfect harmony of peat, barley and oak, this offers a knock-out amalgam of lanolin, smouldering pine, butter menthol and vanilla cream that even the peat shy will fall for. Svelte entry preludes a concentrated, peppery, Fisherman's Friend lozenge, dried grass and butterscotch delivery. Salted citrus here too? Finish releases lanolin, oatmeal biscuit, pepper; Ends light but prolonged with a delicately salty, dusty cocoa and black tea aftertaste. Superbly integrated, zesty and complex. Impresses at its price point.