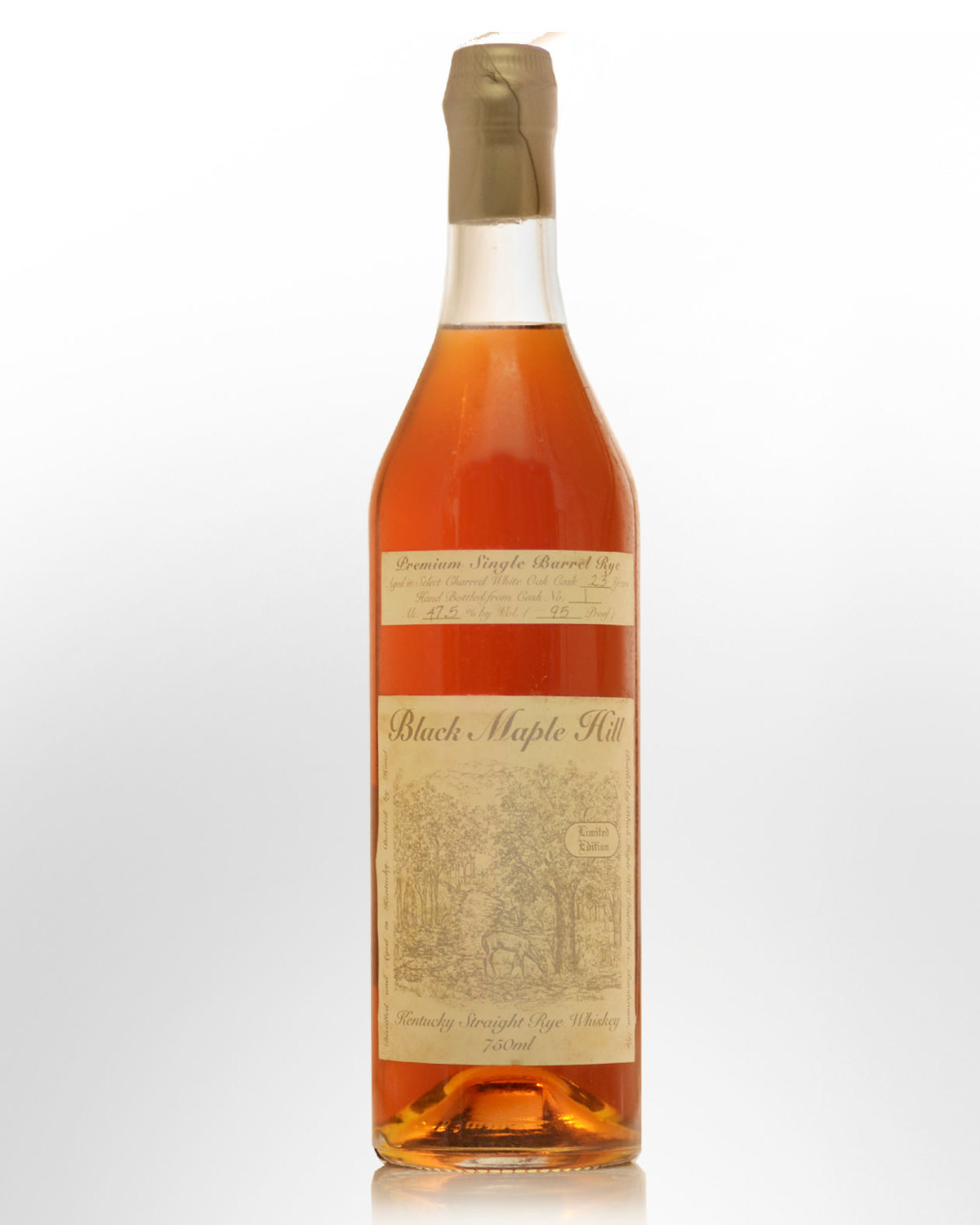 Black Maple Hill Single Barrel 23 Year Old Straight Rye Whiskey (750ml)
What will be a new American whiskey brand for many, Black Maple Hill is neither a distillery nor a place, rather it's an independent label owned by Paul Joseph in San Carlos, California. David Driscoll, from K&L wine merchants in the US knows Joseph well and is better placed to tell the story than ourselves. (See klwines.com for full details.) "Paul pays Kentucky Bourbon Distillers (Willett, Vintage 17, Pure Kentucky, Noah's Mill, Rowan's Creek, etc.) to make this blend for him and then he slaps the label on it. So, in reality, Black Maple Hill is a [whiskey] that's blended in Kentucky, but owned by a nice man on the San Francisco peninsula. There have been some other BMH bottles besides the standard Bourbon formula. Older ryes and older Bourbons were once available, but lately it's been tough just getting the regular expression – which is all that exists at the moment. Because Paul gets his Bourbon from KBD, he has no control over his own supply. Worse yet, KBD doesn't control their own supply either because they don't make any whiskey (although they did just recently begin production). The reason the Black Maple Hill is in short supply right now is because Bourbon is in short supply, and when you're third on the totem pole, you just have to wait your turn. It's an independent label purchased from another independent label." This straight rye is a limited edition bottled at 47.5% Alc./Vol.
Note: -Some minor scuffing on the label. One bottle only to sell.