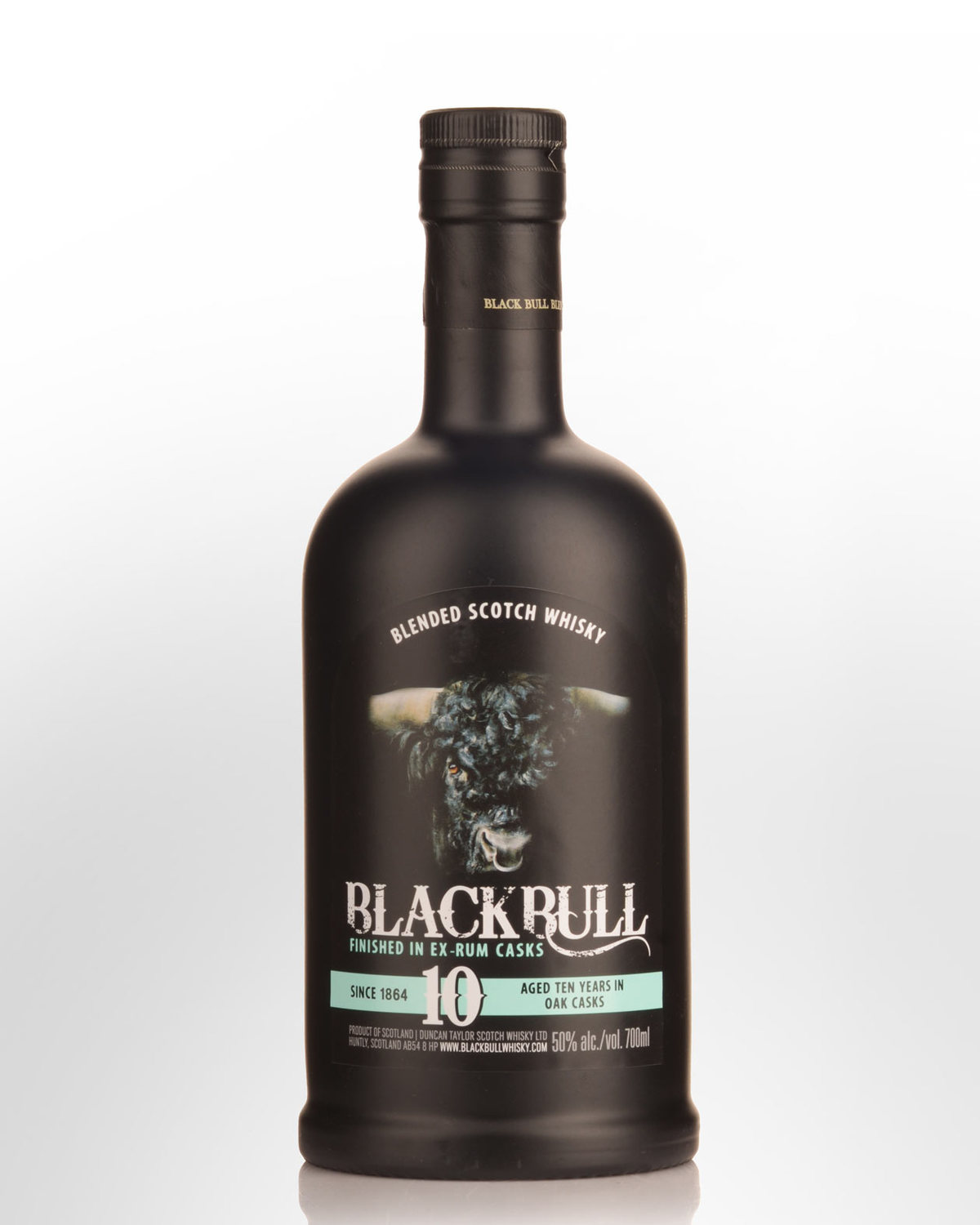 Black Bull 10 Year Old Rum Cask Finish Blended Scotch Whisky (700ml)
SCOTLAND
Winner: Best Scotch Blended Limited Release WWA 2019.
With roots going back to 1864, the Black Bull Blend was the very first 100-proof blend in whisky history. Duncan Taylor create this with an unusually high malt-to-grain ratio and continue to bottle the range at a robust ABV.
Tasting note:
A bold blend finished for a period of 16 months in ex-rum casks from Brazil, Barbados, Jamaica, Guatemala, Guadeloupe and Fiji. Bright gold. Fumes of alcohol and grassy, rum-like aromas lead into a soft, full bodied whisky; well balanced with light rum sugars at the finish and hints of molasses cake, raw sugar and cinnamon. Not overly sweet, but the rum pick up may be too much for some. Add water and you could mistake this for rum.
50% Alc./Vol.
What the WWA said...
"Nose of biscuit-like pastry and fresh black cherries. A little sour, some nail varnish and quite alcoholic. The palate has lemon drops, honey, icing sugar and a melt in your mouth texture. Warming finish with more vanilla, shortbread fingers and a pleasing subtlety."
Notes from Duncan Taylor...
Rich and delightful aroma with tropical notes of coconut and passion fruit and crisp candy floss. Grassy flavours with notes of grapefruit and apples covered with a creamy sweetness and topped with a hint of mint. The finish offers more fruit and mint balanced with a hint of vanilla oakiness.
Best Scotch Blended Limited Release at the World Whiskies Awards 2019.