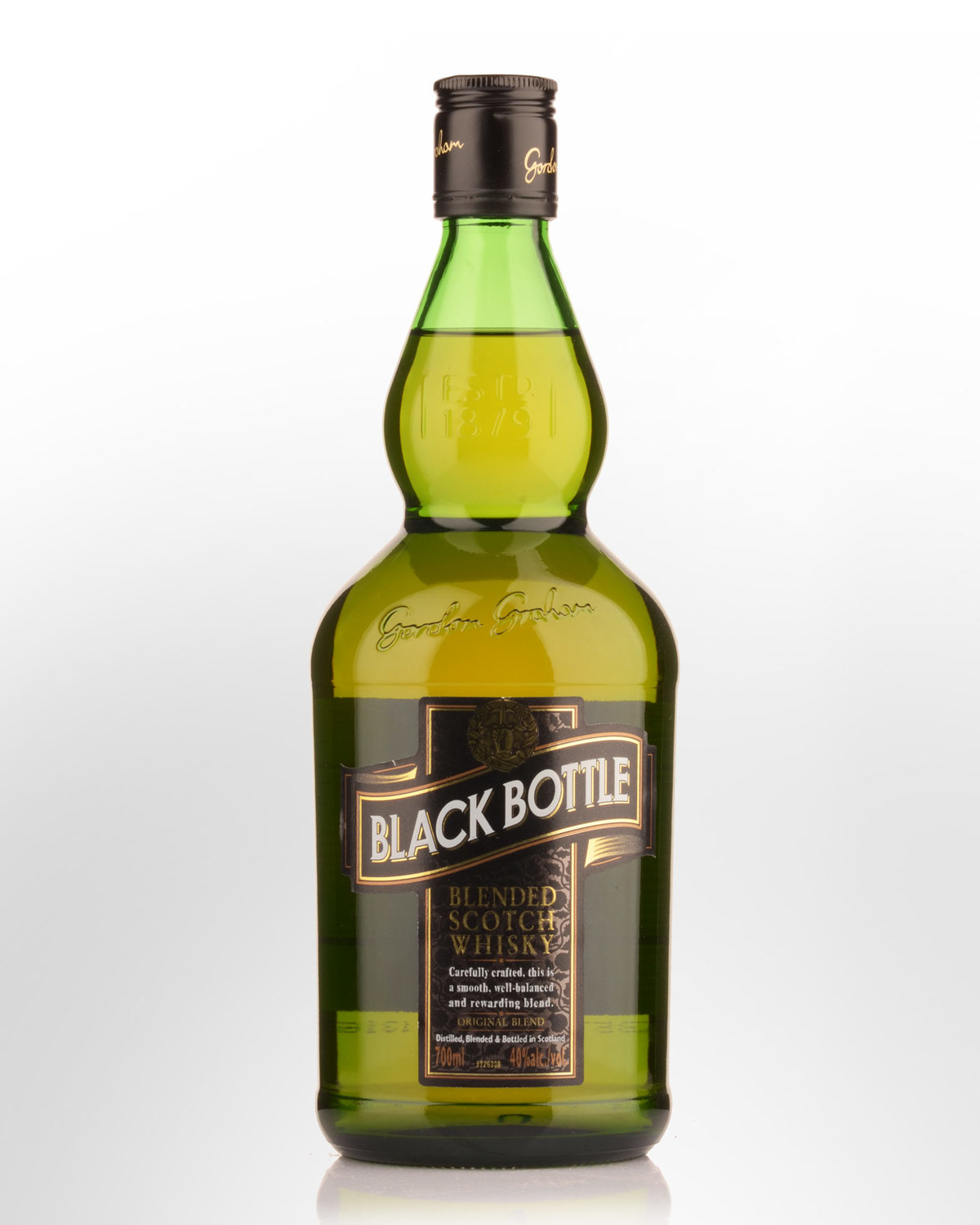 Black Bottle Blended Scotch Whisky (700ml)
Dating back as far as 1879, the Black Bottle blend, created by the Aberdeen family business, Gordon Graham & Co, has enjoyed incredible success (especially in Scotland). This must largely be due to the talent of its creators in using the very best Islay malt in an otherwise already well-balanced blend of grain whiskies.
The Black Bottle label is derived from its original bottle design in black German glass with the bottle shape echoing the traditional pot whisky still. In 1914, following the outbreak of war, production was switched to green glass as it is to be found today. After many ups and downs over the course of the 20th century, Black Bottle is today owned by Burn Stewart. The NAS blended edition has just arrived in Australia.
Tasting notes: Bright gold with a straw hue. First nosings detect moderate notes of sweet toasty grains and mild peat. The aromas become sweeter after aeration as vanilla and caramel come to the fore. Light entry leads to a medium bodied, grain focused palate with an undercurrent of sweet, sooty peat. Soft warming spirit with some distinct spices at the finish. Reasonable balance. Concludes a little short with a subtle cocoa, vanilla aftertaste. For those who enjoy a smoke, but only every now and then. 40% Alc./Vol.
 Click here to learn more about Scotch Whisky