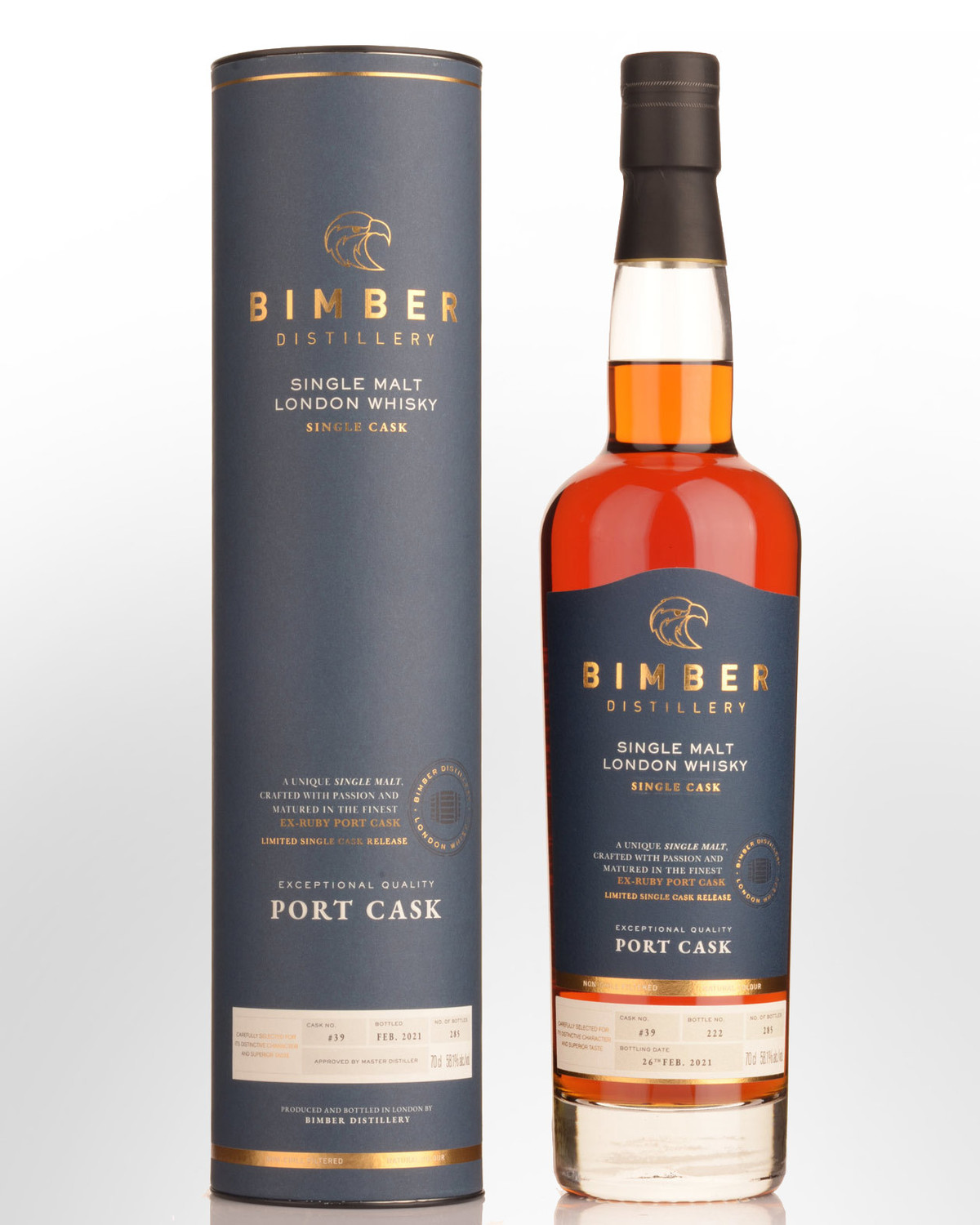 Bimber Single Cask Port Cask #39 Cask Strength Single Malt English Whisky (700ml)
UNITED KINGDOM
The English Whisky front continues to expand with London-based Bimber. Their first casks were laid down in 2016 and an inaugural single malt followed three years later in September of 2019. This project definitely fulfills the category of a 'craft' operation with 100% of the barley sourced from a single farm, traditionally floor malted, hand-mashed and slow-fermented for seven days in wooden washbacks. Direct fire copper stills and an in-house cooperage complete the picture. Distiller, Dariusz Plazewski's policy of small-batch and single-cask releases has quickly built a loyal following.
Whether it be their pinkish hues, or their promise of sweet, jammy fruits and mellowed wine notes – the complexities and body that results when port and whisky are sympathetically merged has become a sought-after combination. Adds Bimber, "Back when we were laying down our first casks in 2016 we already knew that we wanted port maturation to become a fourth pillar of our wood policy alongside a mainstay of ex-bourbon, virgin casks and an expanding selection of diverse sherried styles. Our ruby port casks were sourced from the Duoro Valley in Portugal  – the birthplace of port, where wine has been made for over two thousand years. And they've become amongst our oldest, having been left to mature for an extended time – now being released at nearly five years of age."
From an outturn of 285 bottles. Comes non chill filtered and bottled at 58.1% Alc../Vol.