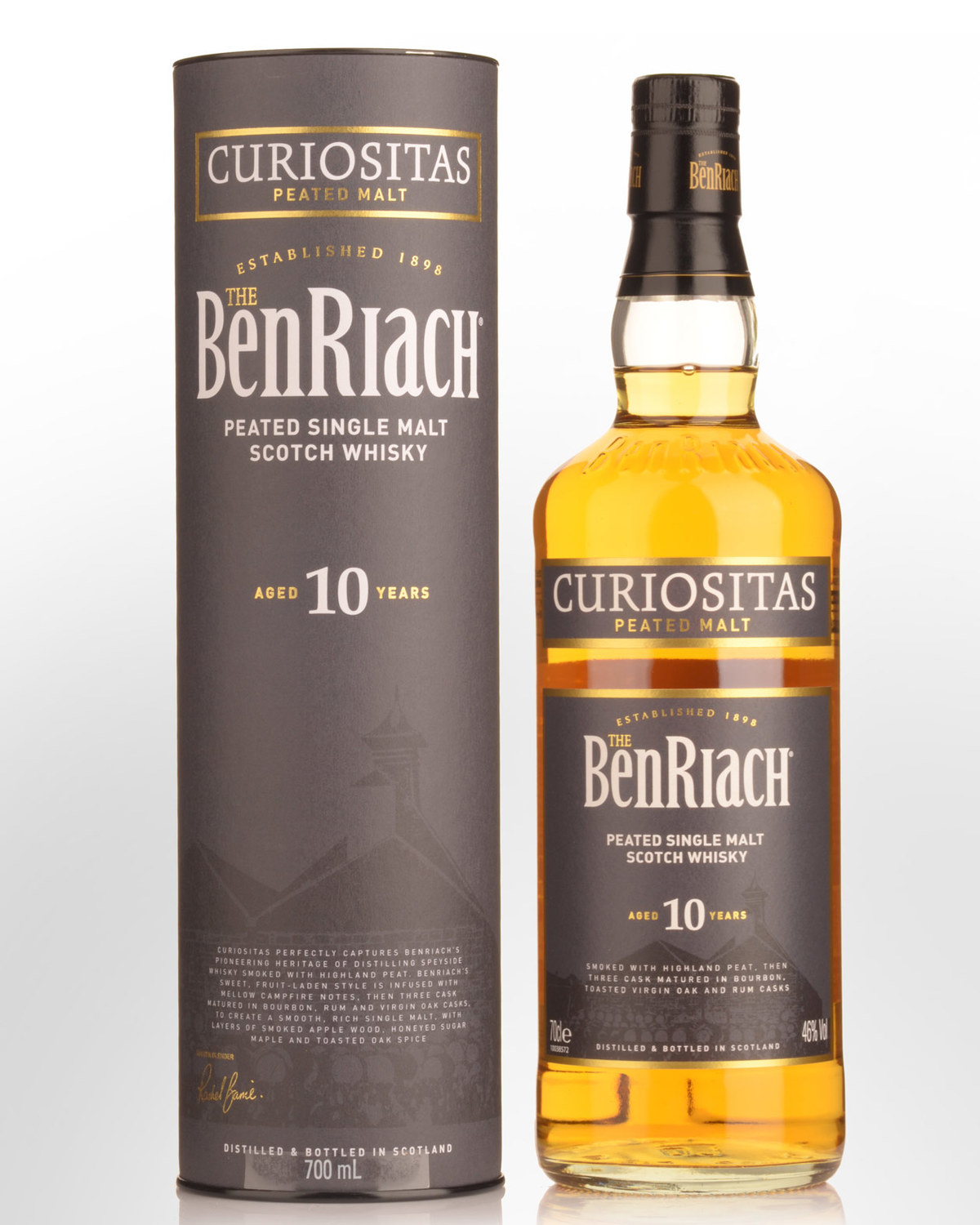 Benriach Curiositas Peated 10 Year Old Single Malt Scotch Whisky (700ml)
Speyside, Highlands,
SCOTLAND
Tasting note: Coming from Speyside's heartland, this is relatively unusual, marking a return to the original Speyside style typical of the nineteenth century. Ten years was traditionally considered a good age to achieve the right balance of peat, malt and oak. If you're used to Islays, the phenols here are more subtle, earthy and farmyardy rather than maritime, backed up by a core of peach and pear fruitiness. The sweet malt arrives with a slightly oily feel, the fruitiness returning at the finish while vibrant spices play bass. It's a little fleeting, but should please anyone looking for alternative medium-peat styles. 46% Alc./Vol.
Other reviews... busy and smoky... much softer on arrival with the grist working at full throttle. A curious - or perhaps I should say curiositas - creamy texture, almost like creamy soda, froths up the palate...although the strength is back up to 46% abv, somehow the body has become lighter.
89.5 points - Jim Murrays Whisky Bible 2021
... Peat. Smoky and turfy moving into coal tar/bitumen with real baked fruit sweetness behind. Opens up into dried heather and turf. Palate: Immense smoke, then sweet rich mouthfeel with nuttiness and a slight medicinal edge. Finish Cereal and smoke. Long. Bitumen. Embers. Comment: A shock to find something this phenolic in this part of the world – but a great dram. Rating: 8/10 - whiskymag.com
The opening aroma is pleasingly smoky and soot-like, then the bouquet opens up to include aromas of creosote, olive brine and cigarette ash. The palate entry is warming, nougaty sweet and sap-like; at mid palate the chunky flavor profile offers a well-integrated marriage of barley malt and sweet smokiness/peatiness. Finishes on a sweet, grainy note. Best Buy. 90-95 points - wineenthusiast.com