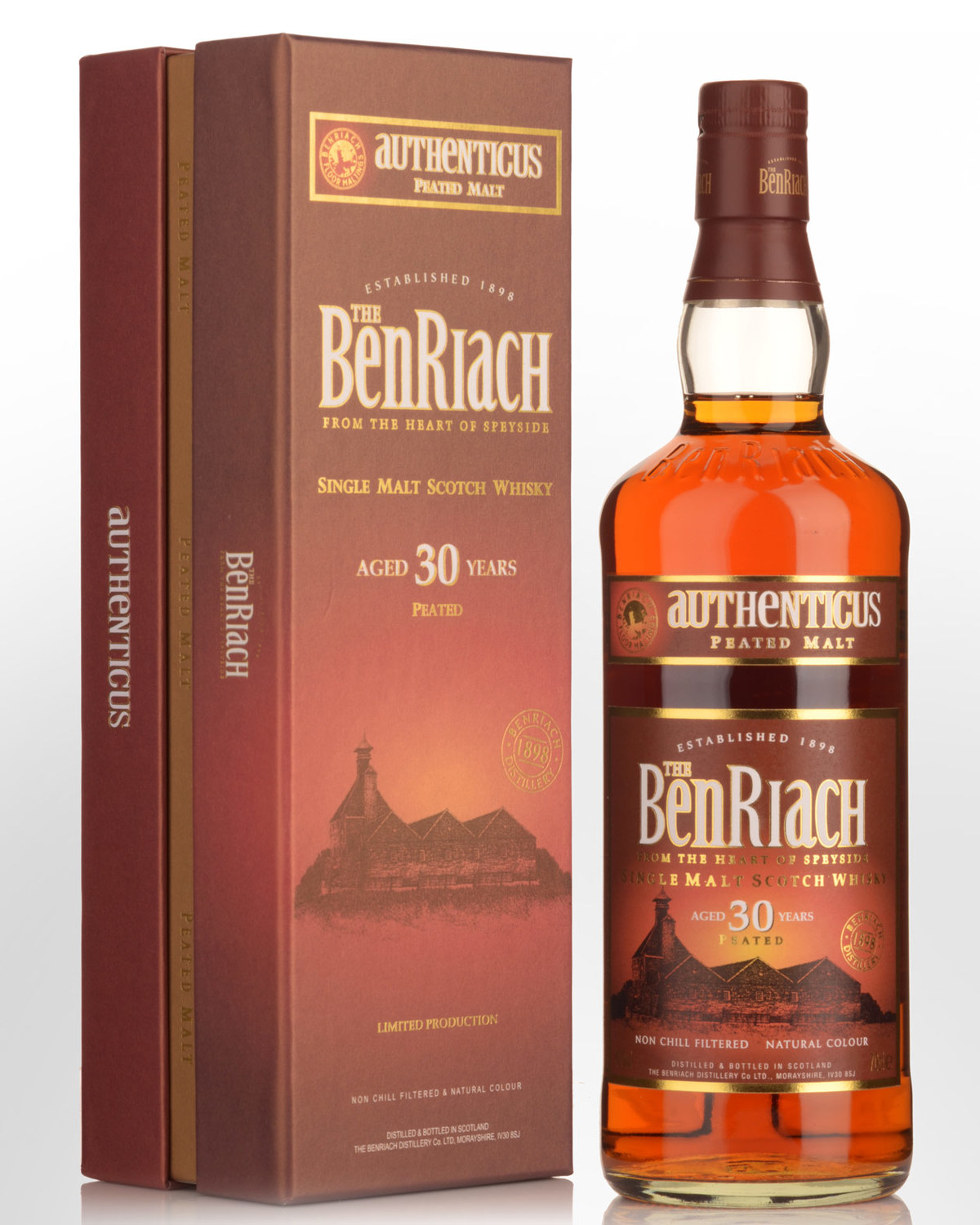 Benriach Authenticus Peated 30 Year Old Single Malt Scotch Whisky (700ml)
Speyside, Highlands,
SCOTLAND
Benriach has peated reserves dating back to 1975 and in 2004 became the first Speysider to release a peated expression since World War II with BenRiach 'Curiositas'. The thirty year old is the oldest edition in the 'Authenticus' range of peaty Highlanders. The style is different from Islanders as the peat is cut in the North-East of Scotland, containing a prevalence of wood derived from ancient trees, heather and bracken. The burning of this peat infuses the barely with sweet smoke and aromatic spices, said to be reminiscent of "a campfire in a Speyside forest."
Other reviews... Following on from the 21 and 25 year old expressions of Authenticus, BenRiach has now added its oldest variant yet to the lineup. The nose offers orchard fruits, honey, polished oak, and vanilla-tinged peat smoke. Full and fruity on the palate, with sweet peat having a presence, plus milk chocolate and licorice. The finish is relatively long, with citrus fruit, ashy smoke, and a lingering herbal note. 90 points whiskyadvocate.com, reviewed by: Gavin Smith (Spring 2018)