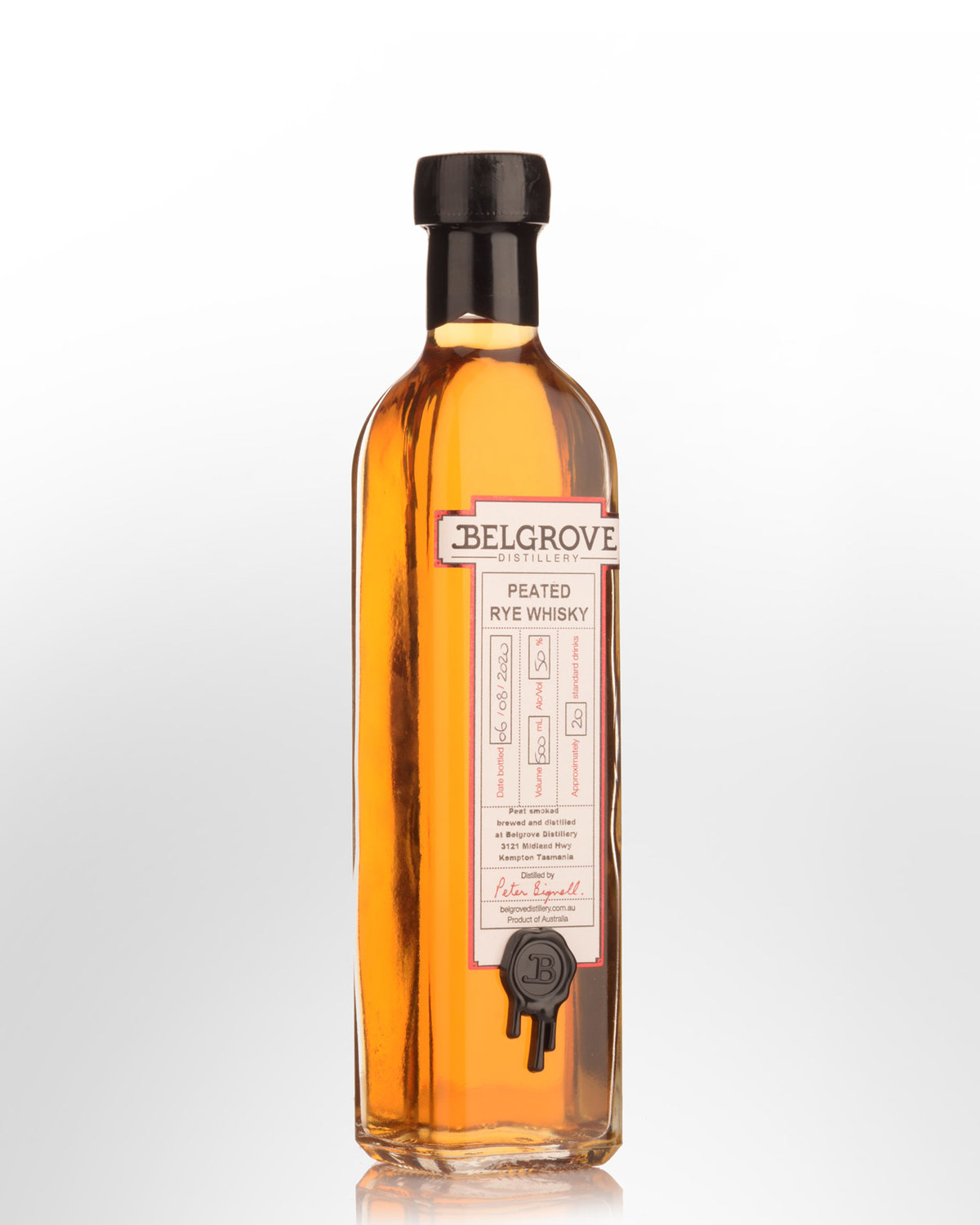 Belgrove Distillery Peated Rye Whisky (500ml)
The world's Greenest distillery?
Those new to Peter's Bignell's exploits will be aware that he has taken the path less traveled; opting to steer away from many the commercial constraints faced with conventional distilling. Peter built and operates the world's only Biodiesel powered still (as of 2014), fuelled from local fish and chip oil collected from takeaway shops in Hobart. The still is direct fired, also used to run his tractors and heat his house - notably these skills were put to task in restoring the historic Nant Water Mill. Grains are grown on a nearby site, with the aim is to keep things self-sufficient and sustainable. The rye grain he uses is also from the family's Bothwell property, originally planted by Peter at the tender age of fifteen to feed the property's livestock, the same field now feeds his still.
This is a grain to glass model with the obvious benefit that all aspects are under his control. Previous releases have shown a great promise and a steady progression toward sheer brilliance. Have we seen the best of this man? We think not, but there's no doubting the intrigue and excitement that comes with every glass.
Peter elaborates further: "I love peated whiskies and I hadn't heard of any peated rye so I decided to make a barrel of it to see how it turned out. I dug some peat from the Central Highlands (Brown Marsh Bog) dried it then burnt it in my malting drum enclosure. The smoke infused into the wet grain and then the heat eventually dried it out. Only 20% of the grain was peat smoked, but it was heavily peated. (no idea of the ppm) The malt was then processed in the usual way by adding 80% unmalted rye grist to the mash. I will have to find a spare day very soon to go and dig some more peat to make a few more barrels. Then 3 years away there might be some more peated rye."
As mentioned, only one barrel of each release has been produced, with the next not due for another 3 years! Inaugural releases are always sought after so take advantage of this world whisky rarity while it lasts.
First release tasted October 2014... Bright straw gold. Initial inhalations reveal powerful scents of sour dough rye followed by cough lozenge. Shifts towards grain store, haystack and chicken shed in a fascinating farmyard twist. Middle-weighted, cough lozenge, granita biscuit and dried grass profile followed by a peppery surge. Dries with light rye bread and dilute vanilla flavours. Less peaty than the nose advertises. Idiosyncratic and unique. 92 points