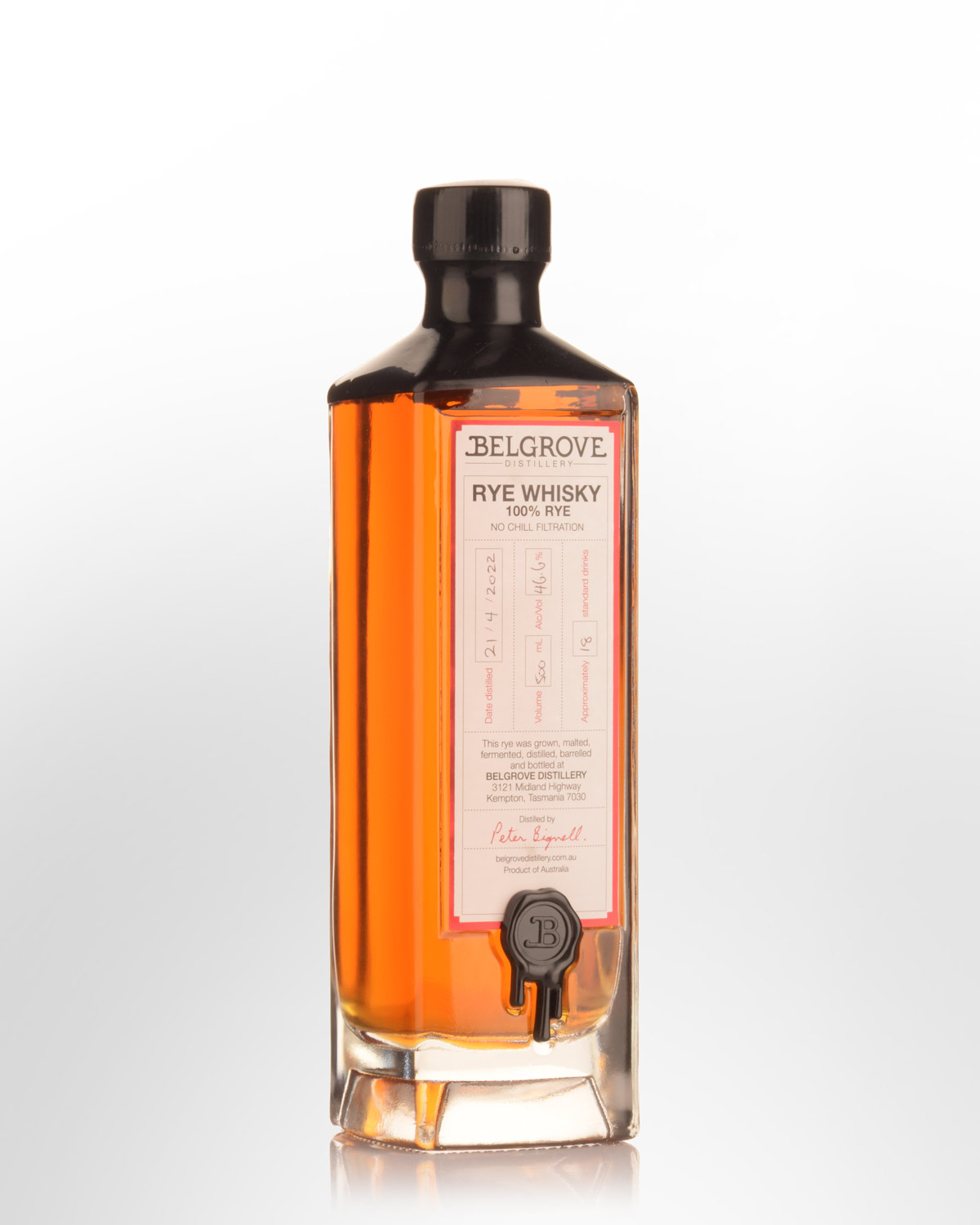 Belgrove Distillery 100% Rye Whisky (500ml)
Note - Alc./Vol. may vary from batch to batch.
Peter Bignell is a true renaissance man – farmer, sculptor, engineer, coppersmith, environmentalist and bio-fuel chemist, and now the distiller of Australia's first 100% Rye spirit. Peter applied his sculpting and engineering nous (the same abilities employed to restore the historic Nant Water Mill) to build his own 500 litre copper pot still, which he direct fires with his homemade bio-diesel (also used to run his tractors and heat his house).
Keeping things on a self sufficient and sustainable course, the rye grain he uses is also from the family's Bothwell property. Originally planted by Peter at the tender age of fifteen to feed the property's livestock, the same field now feeds his still, while the remaining dried mash goes to a swine of pigs where the cycle comes full circle as manure.
Peter's rye whisky has now spent several years in barrels ranging in size from 50 litres to 200 litres. This is his inaugural release, along with a cask strength version. The whiskies have not been chill filtered.
Tasting note: [Batch bottled 2.9.2013, 42% Alc./Vol.] Bright gold appearance. Immediately appealing and distinctive with its dill / pickle opening scents. Second pass offers chamomile tea, hints of boiled lolly, cedary oak and peppermint. A light, silky entry follows through to a super smooth and quite delicate profile featuring medium dry flavours of chamomile tea, sour dough bread and unusual notes of dill and caraway. Dry, mildly tannic finish. Aftertaste is subtle but shows good length.