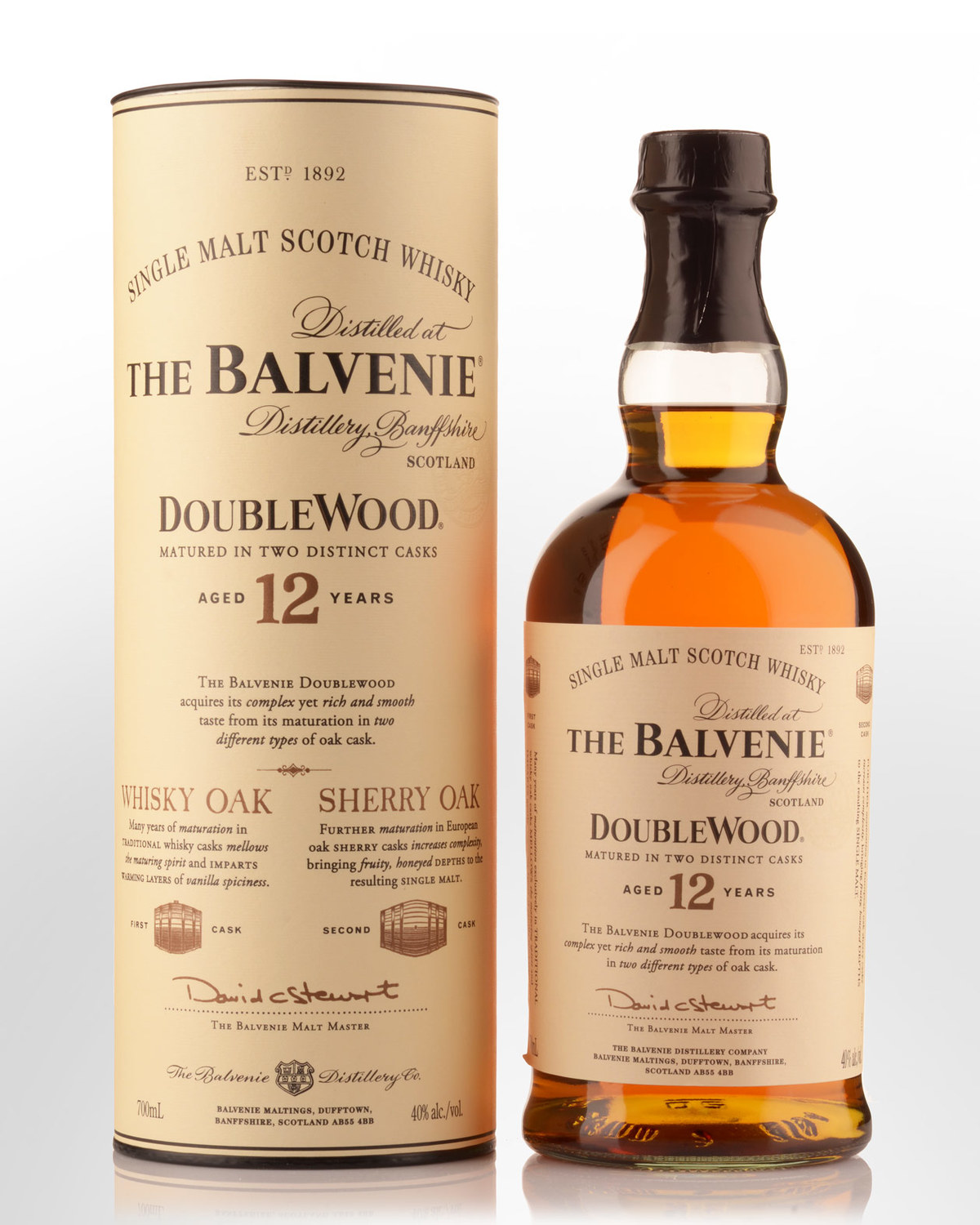 Balvenie Doublewood 12 Year Old Single Malt Scotch Whisky (700ml)
Speyside, Highlands,
SCOTLAND
In early 1892 work began to convert an 18th century mansion - Balvenie New House - into a distillery. The Balvenie New House had been purchased by William Grant in March of the same year. Uninhabitable and austere, it was a building of some grandeur with the coat of arms of the Duffs carved into the pediment of its second story.William Grant was a clever businessman and saw this as another venture. He had the land, the rights to use the water and a strong business compulsion to extend his options. The basement was to become a bonded store for maturing whisky, the first storey a malt floor, whilst the upper two floors were to be used as grain lofts. The building took fifteen months to complete and on 1st May 1893, the first distillation took place at The Balvenie Distillery.
The Balvenie distillery has now been owned and managed by an independent family for over five generations. Nowhere else will you find a distillery that still grows its own barley, still malts in its own traditional floor maltings and still employs coopers to tend the casks and a coppersmith to maintain the stills. Successive generations of skill on the malting floor, in the tun room and the still house, in the cooperage and the warehouses have preserved the consistency and remarkably high quality of The Balvenie down the years.
It's been over a decade since we've revisited the Balvenie range. From the 12 Year Old, right up to the venerable 30 year old expression, the house style emerges as one of the lightest and most delicate to be found from Speyside with almost no peat evident. The Doublewood gains its character from maturation in two woods, transferred from a traditional American oak cask to an original Sherry oak cask for its final maturation.
Tasting note: Pale gold appearance. Quite lifted on the nose with vanilla, dilute honey and dried fruits featuring. A featherweight entry leads into a medium weight dram with moderate flavours of dried fruit and a warm, slightly raw mouthfeel. Aftertaste of dried grass and drying oak. The warm spicy spirit lingers. Pleasant, though rather one dimensional. 40% Alc./Vol.
 Click here to learn more about Scotch Whisky