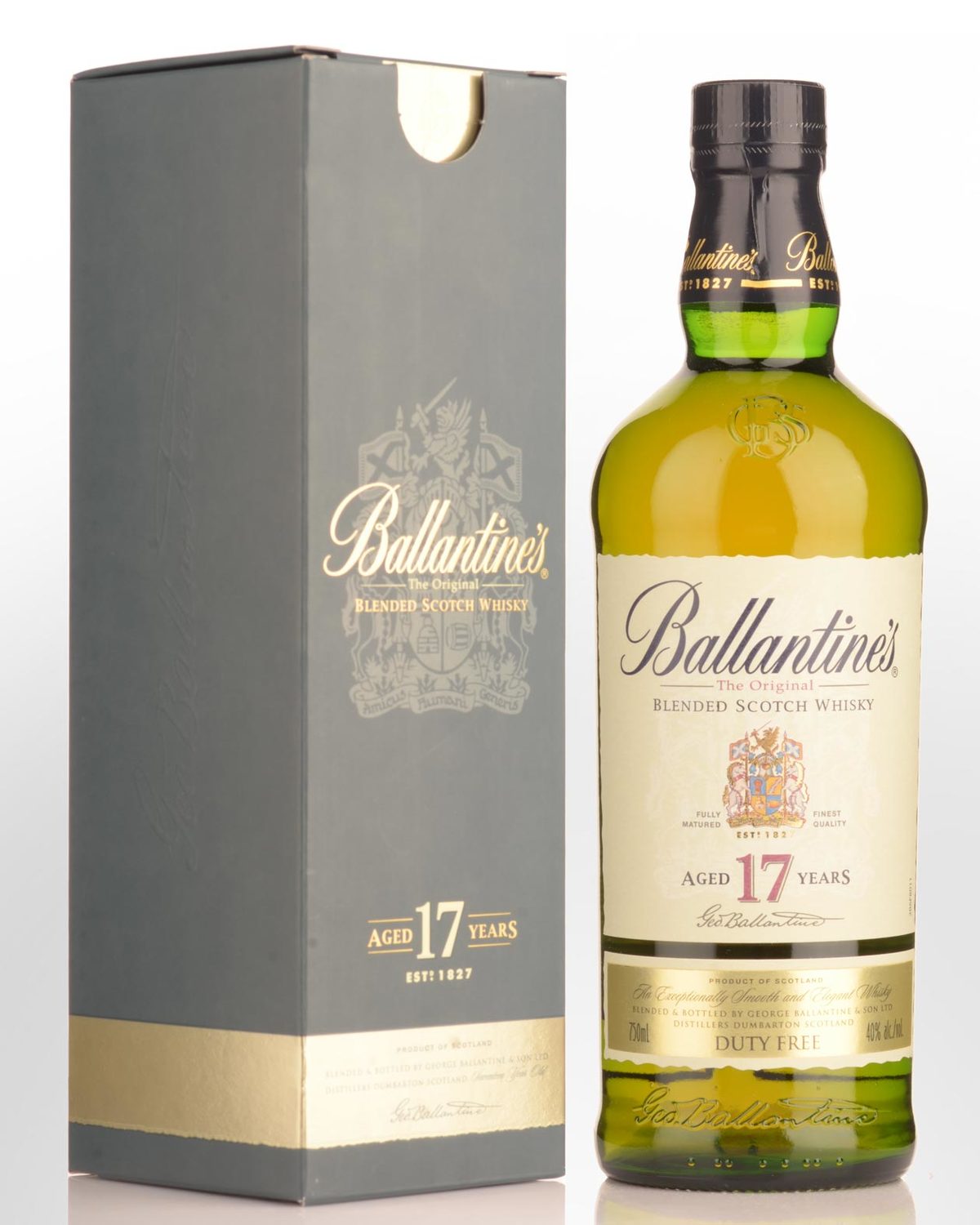 Ballantines 17 Year Old Blended Scotch Whisky (700ml)
Scotch Whisky of the Year' & 'Third Finest Whisky in the World'
- Jim Murray's Whisky Bible 2013.
Speaking at the publication of Jim Murray's 2011 edition of the Whisky Bible, the man of the hour commented,
"Blends are seen by many as the poor relations to single malts. Ballantine's 17 proves, quite spectacularly, what many of us have known for a great many years: it isn't. A blender has the chance to create something unique and quite beautiful by putting together many whisky styles. With Ballantine's 17, the blender has done his job in glorious, quite majestic fashion."
Note: we have the 40% ABV bottling. Jim Murray's review refers to the 43% bottling, however we would expect the whiskies to be very similar.
Tasting note: Impressive, bright deep, gold colour. The nose offers powerful sweet grainy scents, beautifully integrated with cocoa, charry vanillan oak and a very soft, gentlly wafting sweet peat adding depth. There's a subtle grapiness too. Concentrated and mouth filling by blended standards and quite spicy, the palate is pristinely clean offering rich sweet malt, followed by cocoa and some smokey, honeyed, biscuit flavours. Outstanding length. Remains spicy, becoming dry - the aftertaste is a remarkable quality of this whisky - pulsing for a good 10-20 seconds and beyond. A first-rate blend with loads of character. 43 % Alc. Vol.
Other reviews: (97.5 points) - (n24.5) deft grain and honey plus teasing salty peat; ultra high quality with bourbon and pear drops offering the thrust; a near unbelievable integration with gooseberry juice offering a touch of sharpness muted by watered golden syrup; (t24) immediately mouthwatering with maltier tones clambering over the graceful cocoa-enriched grain; the degrees of sweetness are varied but near perfection; just hints of smoke here and there; (f24) lashings of vanilla and cocoa on the fade; drier with a faint spicey, vaguely smoky buzz; has become longer with more recent bottlings with the most subtle oiliness imaginable; (b25) now only slightly less weighty than of old. After a change of style direction it has comfortably reverted back to its sophisticated, mildly erotic old self. One of the most beautiful, complex and stunningly structured whiskies ever created. Truly the epitome of great Scotch. To the extent that for the last year, I have simply been unable to find a better whisky anywhere in the world. 43% - Jim Murray's Whisky Bible 2013