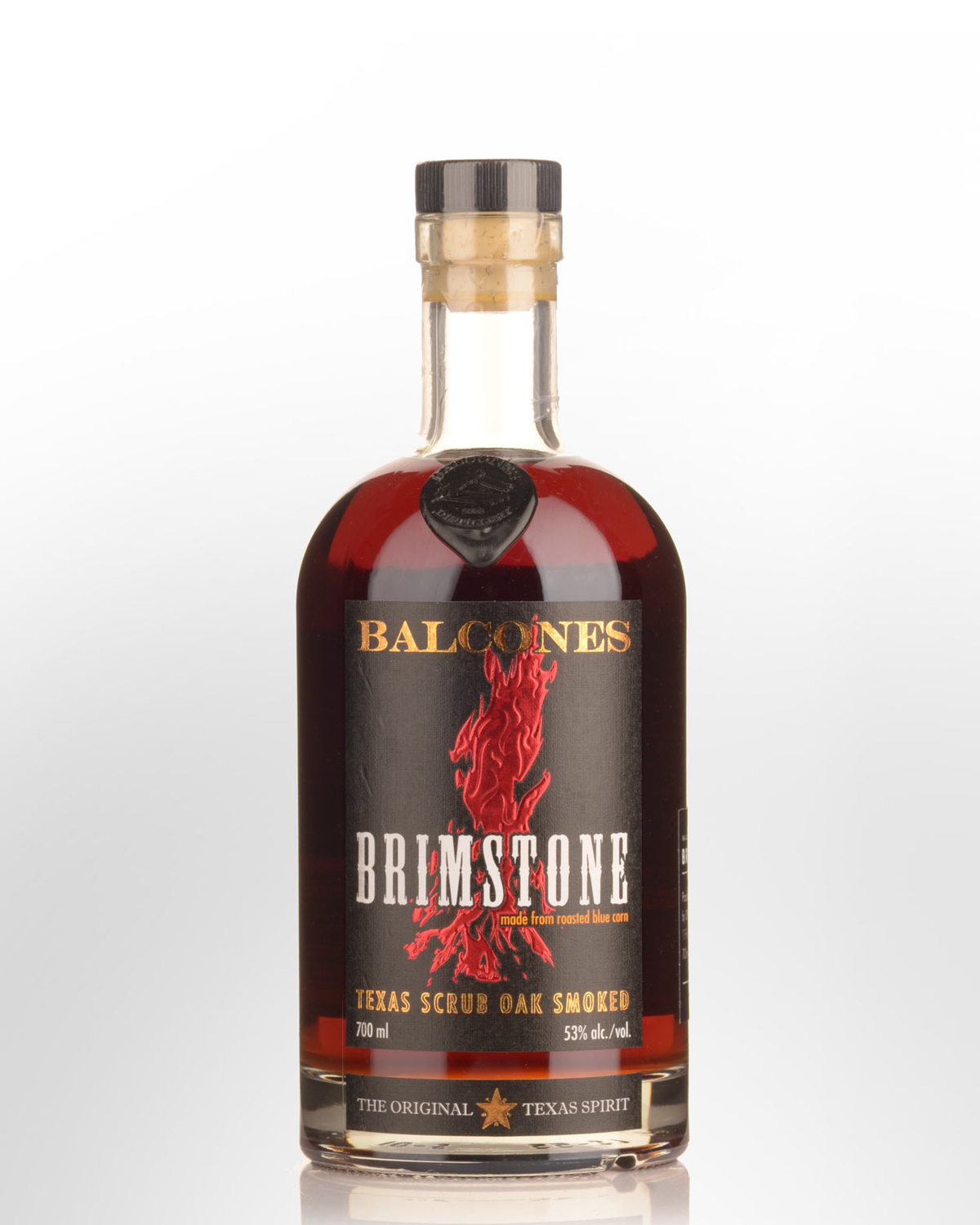 Balcones Brimstone Texas Scrub Oak Smoked Corn Whisky (700ml)
Waco, Texas,
UNITED STATES
It's Texas campfire in a bottle!
Many years have passed since this American craft classic was last in the country. Rather than using Scottish peat smoke, this expression from Balcones is the world's first wood-smoked whisky. Sun-baked Texas scrub oak is employed in a proprietory process resulting in a whisky full of fresh, youthful corn and light fruit notes married with camp fire phenols. It's Oaxaca-meets-Islay-meets-Bourbon in a unique dram that Jim Murray has described as
"Ultimate surfing for the peat head".
Tasting note: [2013 release] Polished copper appearance. Opening whiffs reveal notes of rubber and vinyl but there's substance to keep you sniffing as the industrial edge retreats. Give this several minutes at least to reveal the second stage that turns unripe corn-like, followed by evocations of wet camp fire, smoked meats and hints of maple syrup. Immediately reminiscent of class mezcal on delivery with its exotic combination of peppercorn, grilled corn, lanolin, vinyl and vanilla and with outstanding balance. Ends dry, and again, quite mezcal like as the smokey corn and charcoal makes a definitive return followed by a late roasted chestnut and vinyl fade that just goes on and on. Oaxaca meets Islay in an utterly unique, unfettered craft distilling classic. 53% Alc./Vol.
Other reviews...
Distilled from roasted blue corn. The spirit itself, not the grain, is smoked over Texas scrub oak. Spicy Red Vines, herbal notes, and blackened corn aromas. An initial burst of fire on the palate transforms into juicy red fruit, sweet cinnamon apple, and hints of bramble and forest floor. An unusual and polarizing whiskey, Brimstone is aggressive at first, but in the end it's a gentle giant.
88 points
- whiskyadvocate.com, reviewed by: Adam Polonski (Fall 2018)
93 points
- Jim Murrays Whisky Bible 2020