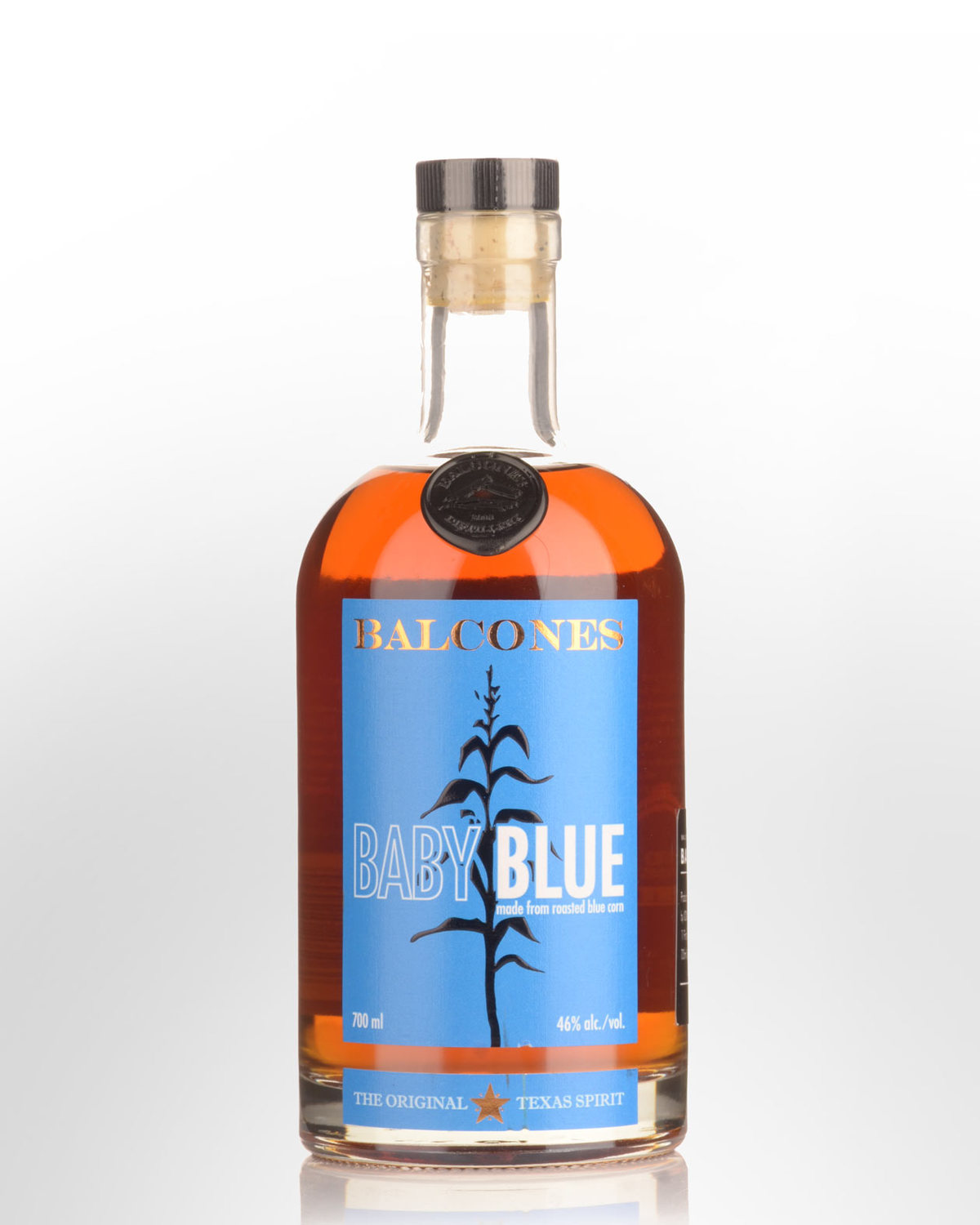 Balcones Baby Blue Corn Whisky (700ml)
Waco, Texas,
UNITED STATES
The American micro distilling renaissance is well under way. But the inspiration behind much of the current revival is fuelled by more than sheer entreprenuerial spirit. It harks back to an appreciation for things made by hand.
"...alcohol today, like most of what Americans consume, typically emerges from gigantic, antiseptic, computer-controlled megafactories." comments William Gurstelle, writing for "Popular Mechanics" magazine.
"Limited-run, small-batch manufacturing, using carefully selected and often local ingredients, is gaining traction among consumers in search of authenticity and character. One manifestation of that trend is the craft distillery, a raw work space filled with alembics, coils, vats, and the smell of cereal and fermentation".
What's most impressive about this movement - aside from the frequently stunning quality - is the rapidity of growth. According to Bill Owens, founder of the American Distilling Institute, "Twenty years ago about 60 legal U.S. microdistilleries —those producing less than 65,000 gallons a year—existed; today there are 300-plus, with dozens more emerging each year"
Balcones are one of the distilleries that have come to epitomise the American craft distilling movement. A risky venture from the outset, given that Texas has a 20% evaporation rate, it was established in 2008 in a disused welding shop, with owner and head distiller, Chip Tate, hand crafting all of the equipment. The expanding range includes the world's first Texan Whisky, made of 100% Blue Hopi corn and a unique whisky smoked using Texan Scrub wood. Since then, Balcones has continued to impress critics and whisky lovers everywhere being awarded multiple honours including being named Craft Whisky Distillery of the year by Whisky Magazine in 2012, while Jim Murray has already recognised them as "...unquestionably the masters of big whisky in the USA outside of Kentucky and Tennessee".
Having just celebrated their fourth anniversary, Chip Tate is pondering plans for expansion, so long as the quality is not compromised. "As we get bigger, a lot of people might say we're not craft, but they're wrong." says Tate.
There are various definitions of craft but to me, fundamentally, craft whisky should be very authentic, with a big bunch of hairy guys with wort drills inside copper pots, like us, watching every single aspect of production as they grow and develop, handwriting on every bottle and hand placing wax on the bottle. As a craft distiller you should be adding something new to the tradition. As far as size goes, I would have a hard time picturing a craft distillery at 10 million cases a year. At 100,000 maybe, but even one million sounds like a lot too. It's hard figuring out how that would work. Right now we're producing 6,000 cases a year and we're running at capacity."
One of the few 'blue corn' whiskeys in the world, Balcones' Baby Blue is the first Texas whisky on the market since prohibition. Made from atole, a roasted blue corn meal, this rich, nutty spirit has the freshness and verve of traditional corn whisky but with terrific complexity and texture.
Tasting note: [2013 batch] Bright gold colour. A superb, high pitch note of choc-caramel rings from the glass, followed by hints of honeycomb. Aeration turns the sweetness down a notch or two yielding boiled lolly, vanilla, butterscotch and suggestions of menthol that add freshness. A waterlike entry presents a delicious departure from the aroma with its sponge cake lightness and subtle brown sugar notes perfectly integrated. Sweet yet judiciously balanced. Concludes light, clean and fresh and with remarkable persistence as the sweet confectionary notes linger. 46% Alc./Vol.