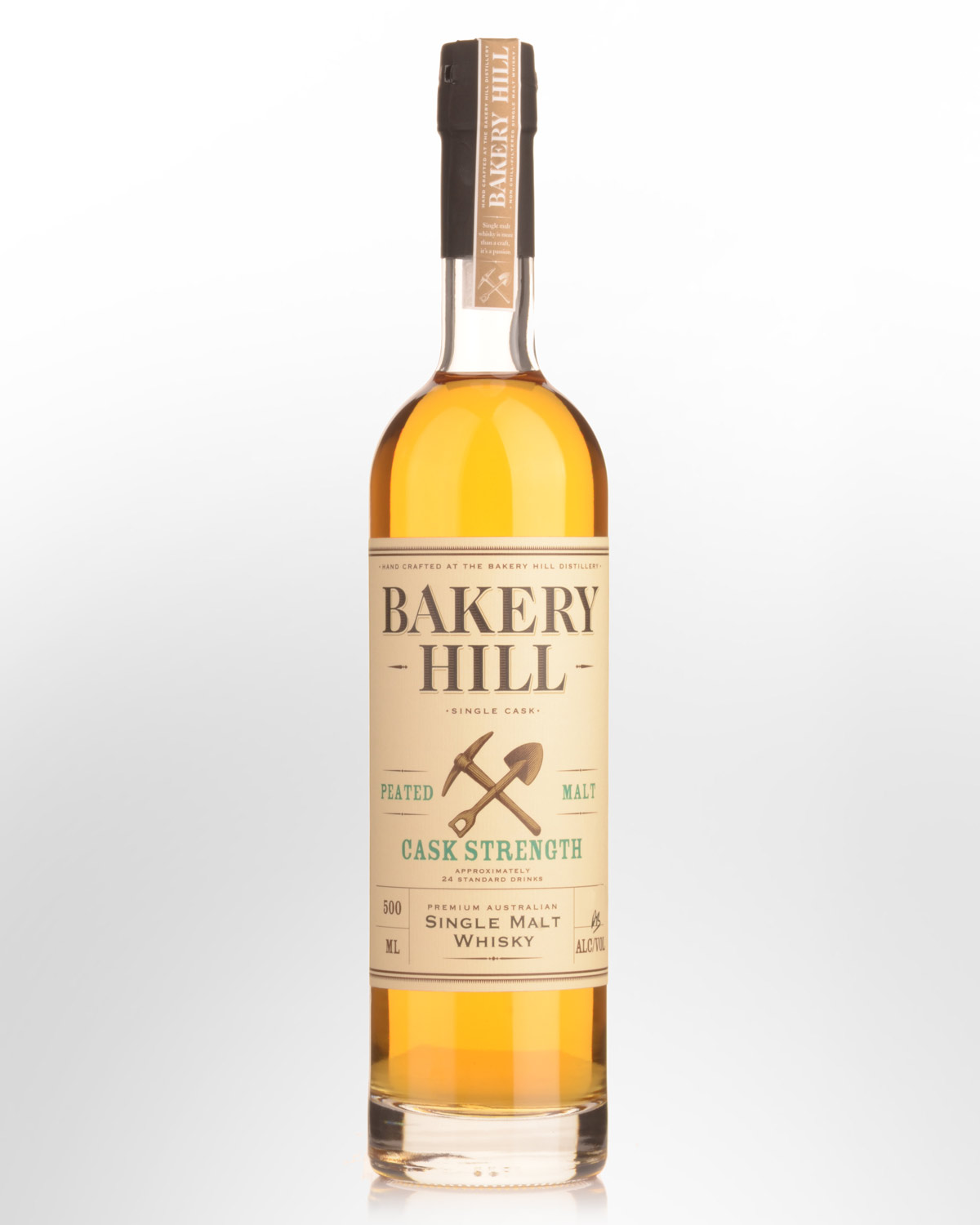 Bakery Hill Peated Malt Single Malt Australian Whisky (500ml) - Cask Strength
With a selection of Scotch whiskies that far outnumbers whiskies produced elsewhere in the world, we've occasionally been accused of being parochial. However, for some time now we've been extolling the virtues of other world whiskies as well as Australian whisky, in particular those from Bakery Hill Distillery. Back in February 2005 when we first tasted David Baker's range we commented, 'Bakery Hill's Single Malts, despite their youth, are very promising initial efforts, and as the spirits spend longer in barrel one can anticipate some very interesting results'. The Bakery Hill whiskies are now well passed the stage of been local curios and offer world class Single Malt experiences.
 
For those who are completely oblivious to this tiny distillery, some background information: David Baker, a former food scientist, distills his whisky in the picturesque foothills of Mount Dandenong then puts it aside for maturation in American Oak casks previously filled with Jack Daniels, which have been re-coopered at Heritage Coopers, in Melbourne's Diamond Valley. At the cooperage, the fresh 225 litre barrels from Jack Daniel's are dismantled, then the staves are re-bent and shaped into 100 litre barrels which David believes are the ideal size for maturation in Melbourne's diverse climate. Warmer weather causes casks to expand, cooler weather causing contraction - essentially a breathing effect which increases the rate of the whisky's oxidation and oak exposure, leading to accelarated maturation. The peated whisky is made using imported, peated barley (Victorian environmental laws forbid the burning of peat). The distillery's first spirit flowed in 1999. Today, wash is produced in 1000L batches which is then traditionally double-distilled in a made to order copper pot still. No caramel is added to the whiskies in order to enhance the appearance.


'Instantly dispels the myth that great whisky can only come from Scotland'.
Cask 2208 tasted:
Golden straw colour with very pale straw hue. At cask strength the nose shows strong, spicy, baked apple and pear top notes with hints of fudge and very delicate peat smoke underneath, with a gentle prickle. The addition of water tones down the spice, to expose soft silky aromas of stewed apple and pear, hints of malty vanilla and cocoa. At natural strength the palate is a thriller! A very bright, fresh, fruity assault before the malt grips and the smoke wakes up. On the back palate, the barley takes the reins and drives the exceptionally long spicy, gently smoky finish. The whisky gives a slight tingle and prickle, but it's in harmony with the massive array of flavours delivered. Dilution to around 40% alc. causes the whisky to become rich, silky and creamy. 59.9% Alc./Vol.