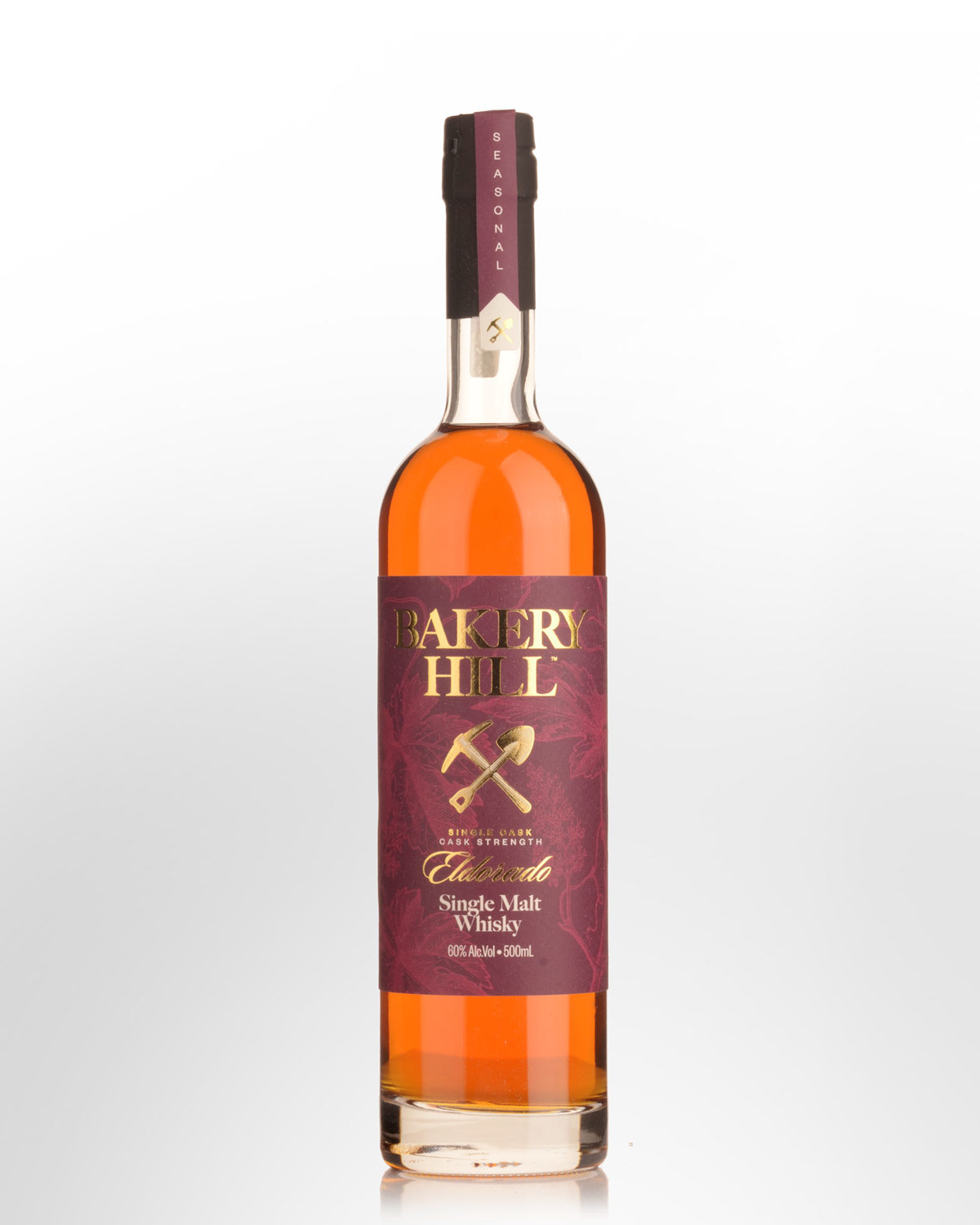 Bakery Hill Eldorado Limited Edition Cask Strength Single Malt Australian Whisky (500ml)
The first instalments in Bakery Hill's "Seasonal" series are also the first from the distillery to be matured in ex-fortified wine casks. 'Eldorado' features Bakery Hill's 'Classic' spirit matured in ex-bourbon barrels for three years, before spending twelve months in apera (Australian Sherry) barrels from Seppeltsfield in the Barossa Valley. After soaking up complex flavours inspired by the iconic wine region in Spain, the whisky was then re-casked back into American oak to soften and refine for an additional year. The result – layers upon layers of apera goodness with the traditional weight of clean, bold Bakery Hill single malt, dialled up to eleven in this super limited cask strength edition.
Notes from the producers... Colour: Deep evening amber. Nose: Rich Caramel, Sweet berries, toffee fudge, rum & raisin, forest floor, truffle, violet. Palate: Strawberry candy, prunes, barley sugar, fudge, musk, almonds, glace cherry. Finish: Layer upon layer of complex sweet and savoury notes, massive creamy viscous mouthfeel with building crescendo taste experience, complimented by a long lasting and hugely satisfying finish. 60% Alc./Vol.