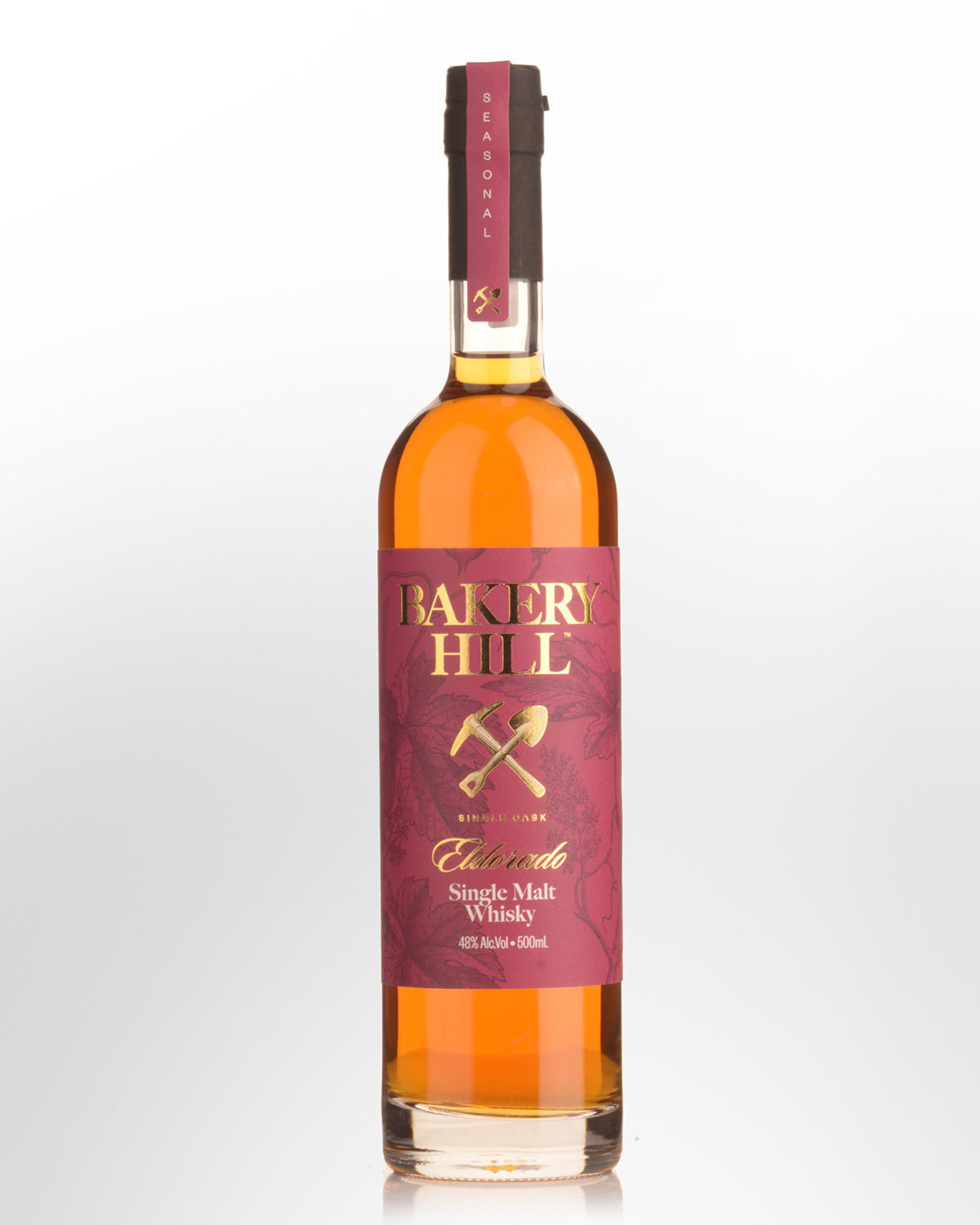 Bakery Hill Eldorado Limited Edition Single Malt Australian Whisky (500ml)
The first instalments in Bakery Hill's "Seasonal" series are also the first from the distillery to be matured in ex-fortified wine casks. 'Eldorado' features Bakery Hill's 'Classic' spirit matured in ex-bourbon barrels for three years, before spending twelve months in apera (Australian Sherry) barrels from Seppeltsfield in the Barossa Valley. It was then re-casked back into American oak to soften and refine for an additional year. The result – a whisky that's firstly about the malt, and expressed with a degree of simplicity that's not often found in Australian whiskies, too often obscured by wood or secondary maturations. A judicious splash of spice maintains verve on both the nose and palate. The sherry is evident rather than obvious and runs neck and neck with the Bourbon input. It's full bodied, well-rounded and nicely integrated, with a malty middle framed by light astringency, becoming more bourbonesque at the finish. If it lacks some of the punch and mouthfeel of the 60% bottling, it makes up for it with a kind of candid amiability. 48% Alc./Vol. Very limited stocks.

Notes from the distillery... Colour: Filtered Bronze. Nose: Strawberry, Fairy Floss, Spiced Honey, Dried Fruits, Cranberry, Vanilla, Pavlova. Palate: Creamy vanilla, nougat, peach syrup, lavender, strawberry. Finish: The release of vibrant sweet and perfumed melodies of flavour swirl over the mouth and gentle ebb to slowly fade from memory.