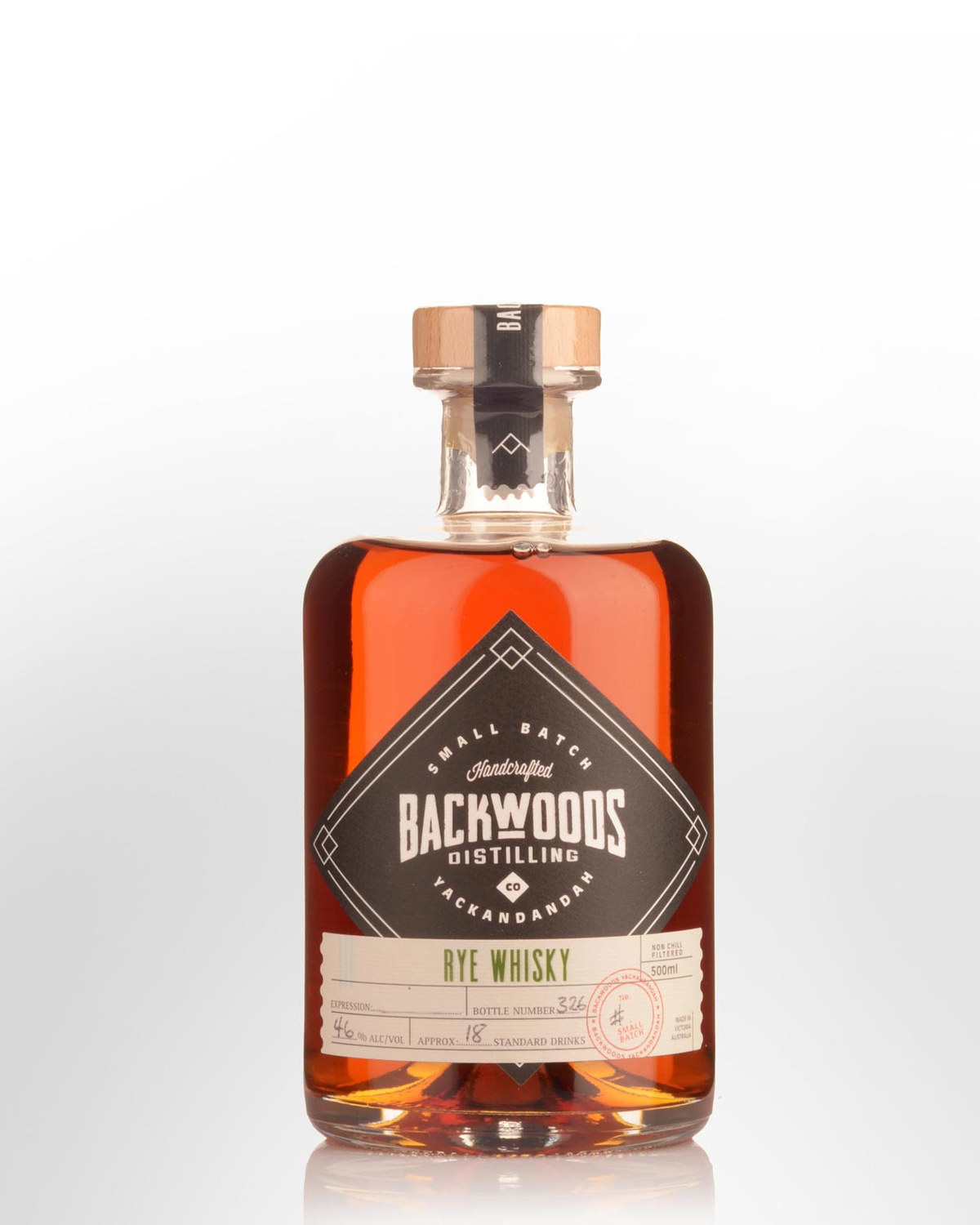 Backwoods Rye Whisky (500ml)
Leigh and Bree Attwood are the couple behind Backwoods Distilling Co., based just south of Albury in Yackandandah. The venture was inspired not by Scottish single malts or American rye classics, but by tasting Australian whiskies. Heritage Rye is at the core of this expression, bestowing an earthy, fresh rye bread aroma, a toasty-biscuit like sweetness and a classic dry, spicy finish (incidentally, the rye comes from Barellan - the same variety used for Archie Rose's Sandigo Heritage Rye). The mash bill also includes barley (for sweetness) and wheat (for nuttiness) plus a small amount of chocolate malt. Twice-distilled in a custom-designed copper pot still, the spirits mature in a variety of American and French Oak casks that have previously held (exclusively Australian) whisky, red or fortified wine. The debut release in August 2020 was aged in two French oak ex-Barossa Shiraz casks. It sold out in less than 24 hours.
Unquestionably a new Australian whisky to put on your short list, while it's not as textural as some other ryes, Backwoods offers fabulous grain definition alongside a flurry of delicious choc-ripple-cookie, dark chocolate and toasted sponge cake aromas and flavours. It also boasts precocious balance and considerable length. [46% ABV batch tasted from a 15ml sample]. The maturation regime and ABV will vary from batch to batch. Non chill filtered.