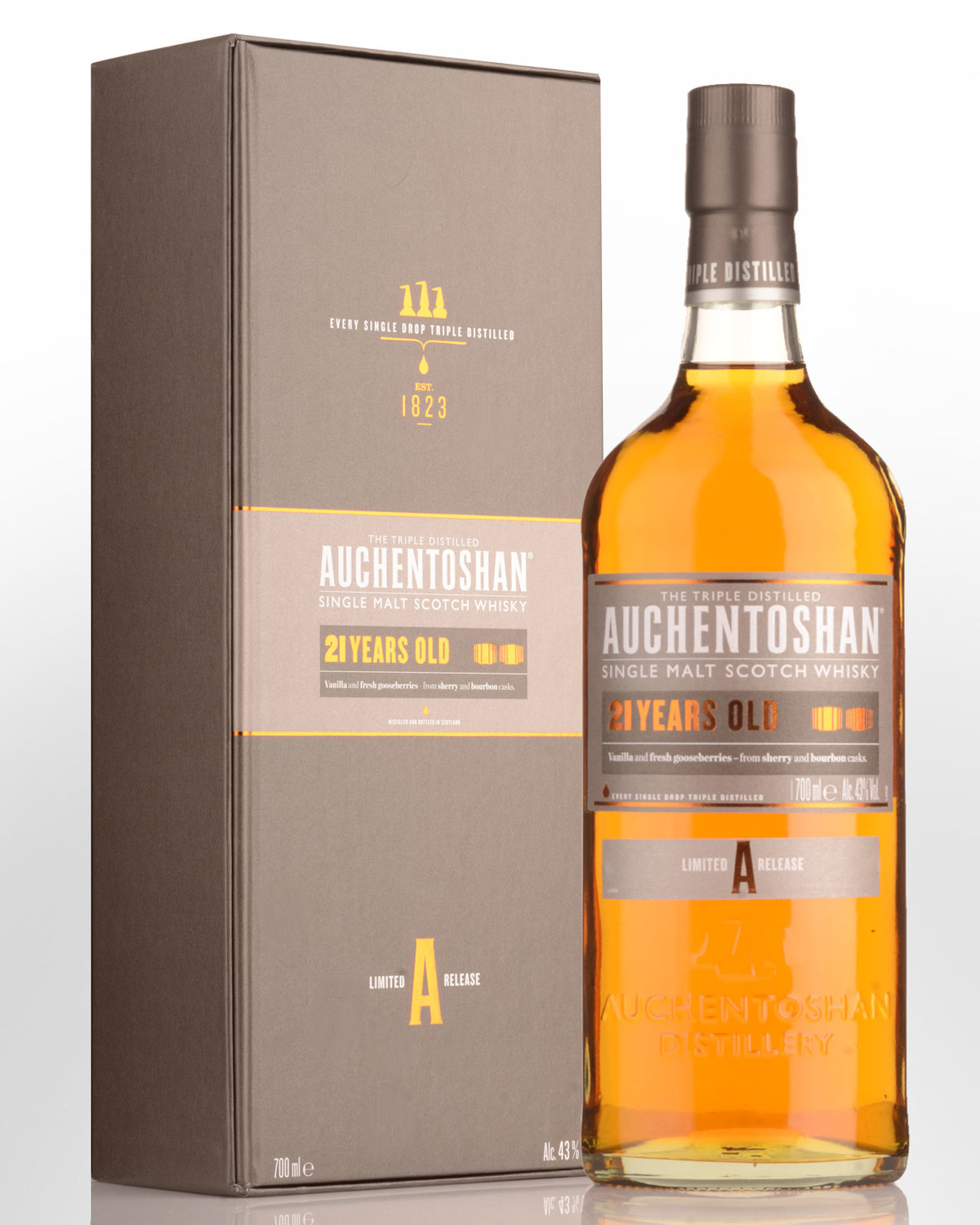 Auchentoshan 21 Year Old Single Malt Scotch Whisky (700ml)
Located in the heart of the Lowlands whisky region, Auchentoshan employ a triple distillation method, an unusual process which sees the spirit enter the cask at a staggering 82% ABV. After maturation and bottling, the whiskies are typically light, fruity and pristinely balanced. In simple terms, they're dangerously drinkable and offer the devoted whisky drinker a 'go to' malt for warmer weather and the gift buyer an ideal choice when unsure about someone's whisky preferences.
This 21 Year Old is a limited release, and has been matured in American bourbon and Spanish sherry casks. Rated 93 points by Jim Murray in his 2013 Whisky Bible, he describes it as "One of the finest Lowland distillery bottlings of our time."
Other reviews... I feel this is by far the best whisky in the standard Auchentoshan portfolio, and it is one of the best Auchentoshans ever released. It's delicious, nicely balanced, and with lovely depth for a Lowland whisky. Baked muffins, creamy vanilla, honey, and caramel blend nicely with delicate fruit notes (lemon, red current, strawberries). An impeccably balanced whisky. Similar to the 10 year old reviewed below, but with greater depth and a drier finish. 91 points
(Vol. 13, #4) Reviewed by: John Hansell, www.maltadvocate.com
..."Bright copper. Elegant and smooth. Soft green fruit with mint, oak and freshly cut barley. Sweet chocolate and mint with oak and honey. Long, soft and warm. My top choice as the quintessential Lowland Single Malt; it doesn't get better." - F. Paul Pacult, Spirit Journal