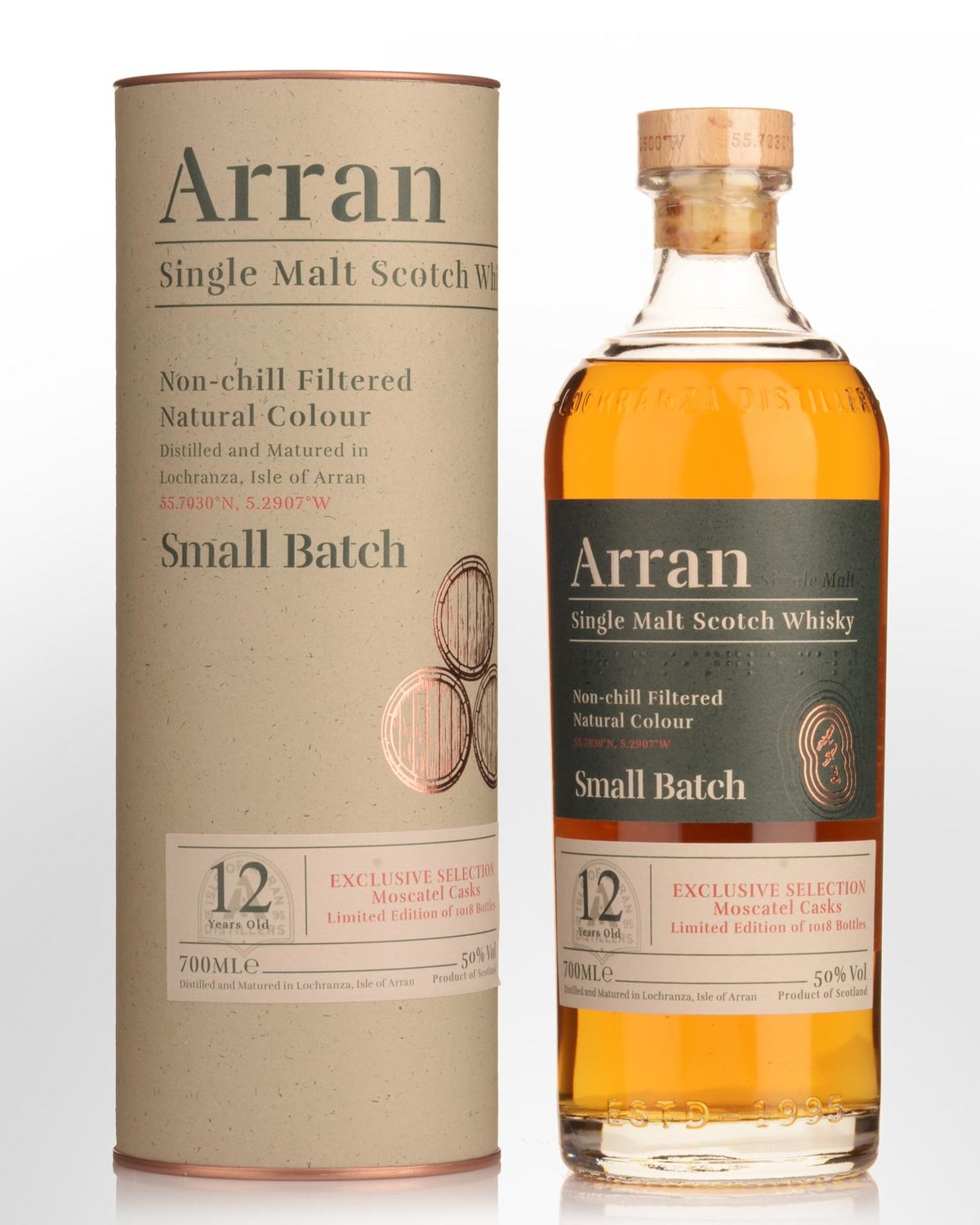 Arran Small Batch 12 Year Old Moscatel Cask Matured Single Malt Scotch Whisky (700ml)
Arran fill about 75% of their whisky into first fill bourbon barrels, the rest goes into first fill and refill Sherry hogsheads and butts. A variety of NAS wine cask finishes have also been marketed - some more successful than others. The newly packaged Arrans include an Amarone finish, a Port finish and a Sauternes finish. Others have been produced for specific markets, including a Moscatel finish. (Not to be confused with 'Moscato', Moscatel is produced in a similar way as Pedro Ximénez sherry, however the flavour profile can be slightly different, being more floral, fresh and citrusy, depending upon how it's made). First offered in 2008, Arran's novel expression was wildly popular, inspiring the distillery to create a full-term Moscatel cask matured malt down the track. Here it is, bottled as part of Arran's limited edition 'Small Batch' series.
This delicious Arran delivers what we've come to love and expect from the distillery; meshed with the gentle honeyed tones of the malt are hints of grape pomace, feijoa, jasmine and elderflower. It's uncomplicated but beautifully rounded and weighted, turning oily, tactile and lively at the finish where the exotic fruit notes again become apparent. Warming spices and a cool mint-like freshness maintain the balance while adding length. Moscatel maturations are a relative rarity in Scotch Whisky terms, so kudos to Distillery Manager, David Livingstone for bottling this unusual gem. One shipment only for the Australian market. 50% Alc./Vol. Non chill filtered. 1018 bottles.