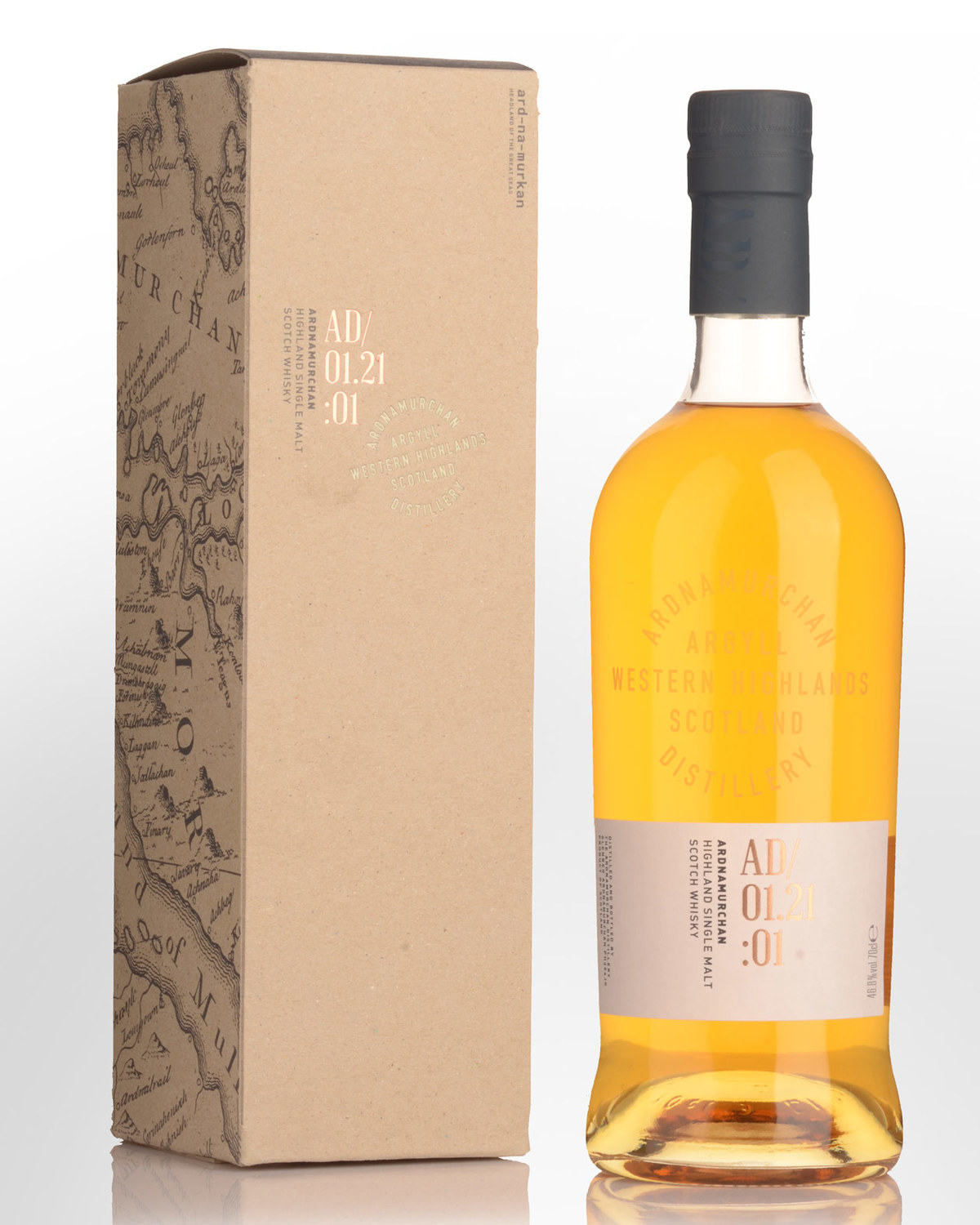 Ardnamurchan AD/01.21:01 Single Malt Scotch Whisky (700ml)
The second edition from the Ardnamurchan distillery has arrived. Like the inaugural bottling, it's composed from a 50:50 split of peated and unpeated spirit matured in 65% ex-bourbon casks and 35% sherry casks. Overseas, demand has once again outstripped supply with major UK retailers selling out soon after release. Elsewhere, the asking price has hit well over 100 GBP or 150 Euros.
Titled 'AD/01.21:01', referencing the bottling month, year and the batch number of '2021', the style closely replicates the flavour profile of the first release promising a captivating amalgam of honeycomb, waxy peel, oyster shells, winter strawberries, black pepper and bonfire embers. Young yet already complex, mouthfilling and shrouded in mezcal-like smokiness while hinting at dried grass, white pepper, caraway bread and brine, this is a style that will threaten its Campbeltown cousins for coastal superiority in years to come.
Once again, the bottle comes equipped with a QR code that allows you to access the blockchain technology which provides the entire provenance for the whisky. It's more information than most will want - or ever need. It's also a demonstration of complete transparency - an approach that may encourage other distilleries to follow suit.
Notes from the distillery on Edition No.2... Nose: Nutmeg, toffee apple, Crème brûlée, linseed, Seville oranges, cardamom, Manuka honey, nougat, saltwater and driftwood. Palate: Grapefruit marmalade, flamed orange peel, ripe pear, peach, sweet soy sauce, gentle minerals, warming Sichuan pepper and campfire.