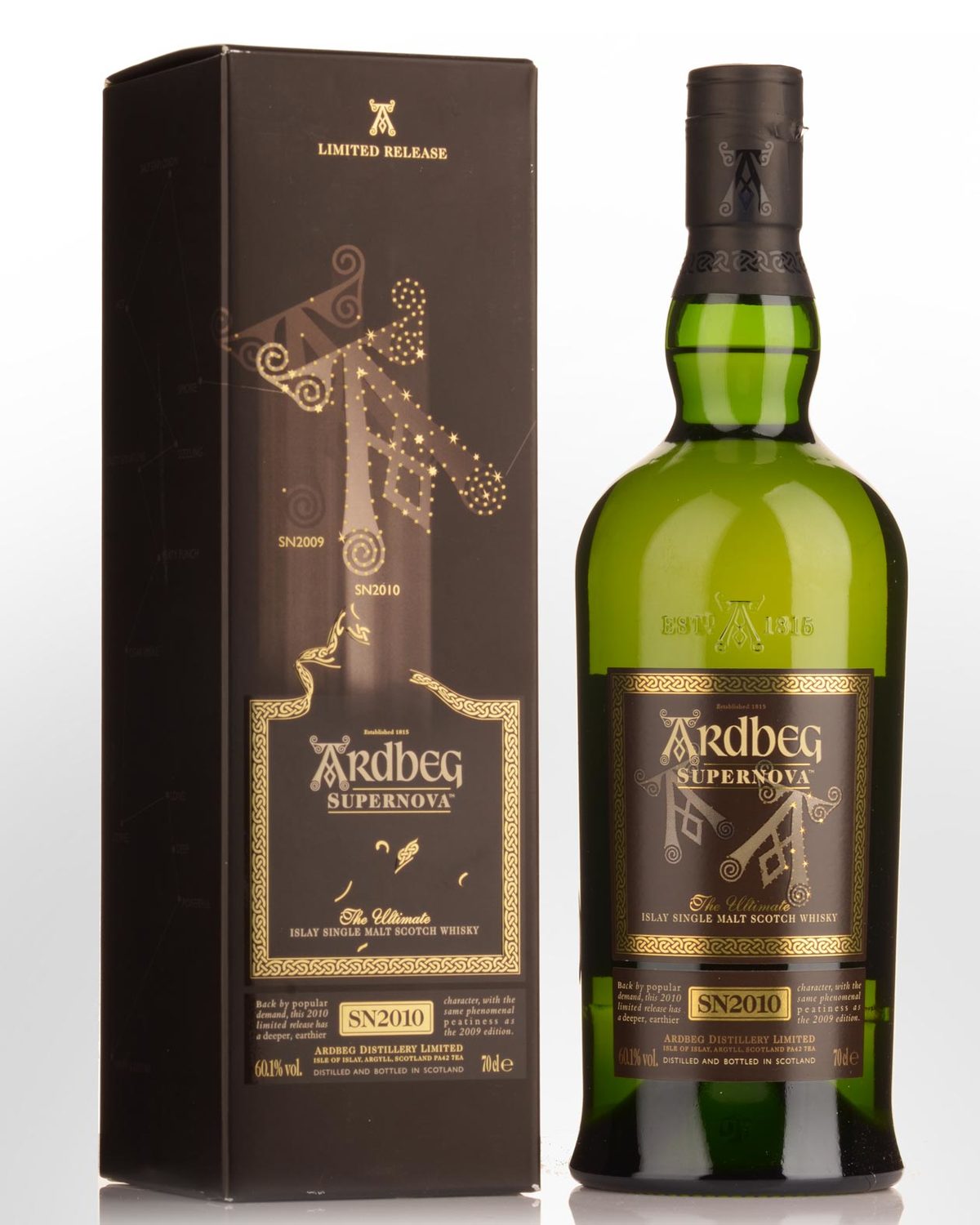 Ardbeg Supernova 2nd Release Single Malt Scotch Whisky (700ml)
The success and quick demise of the 2009 Ardbeg Supernova had peat lovers panting in their kilts all the way to St.Andrews for another. And here it is!
For those who have never heard of; or experienced Ardbeg Supernova, it is the peatiest whisky Ardbeg make. Over 100ppm (phenols per million, a measure used to dictate the smokiness of a whisky). Contrast this with the likes of Laphroaig or Ardbeg 10 at roughly 50ppm and bombs away.
When deliberating as to what differences between this years and last may be, Ardbeg have put it simply: "The new 2010 expression is out of this world – even deeper, stronger and earthier than the award-winning 2009 edition." This years release also boasts a slightly higher ABV at 60.1% compared to the 59.6% on last years release.