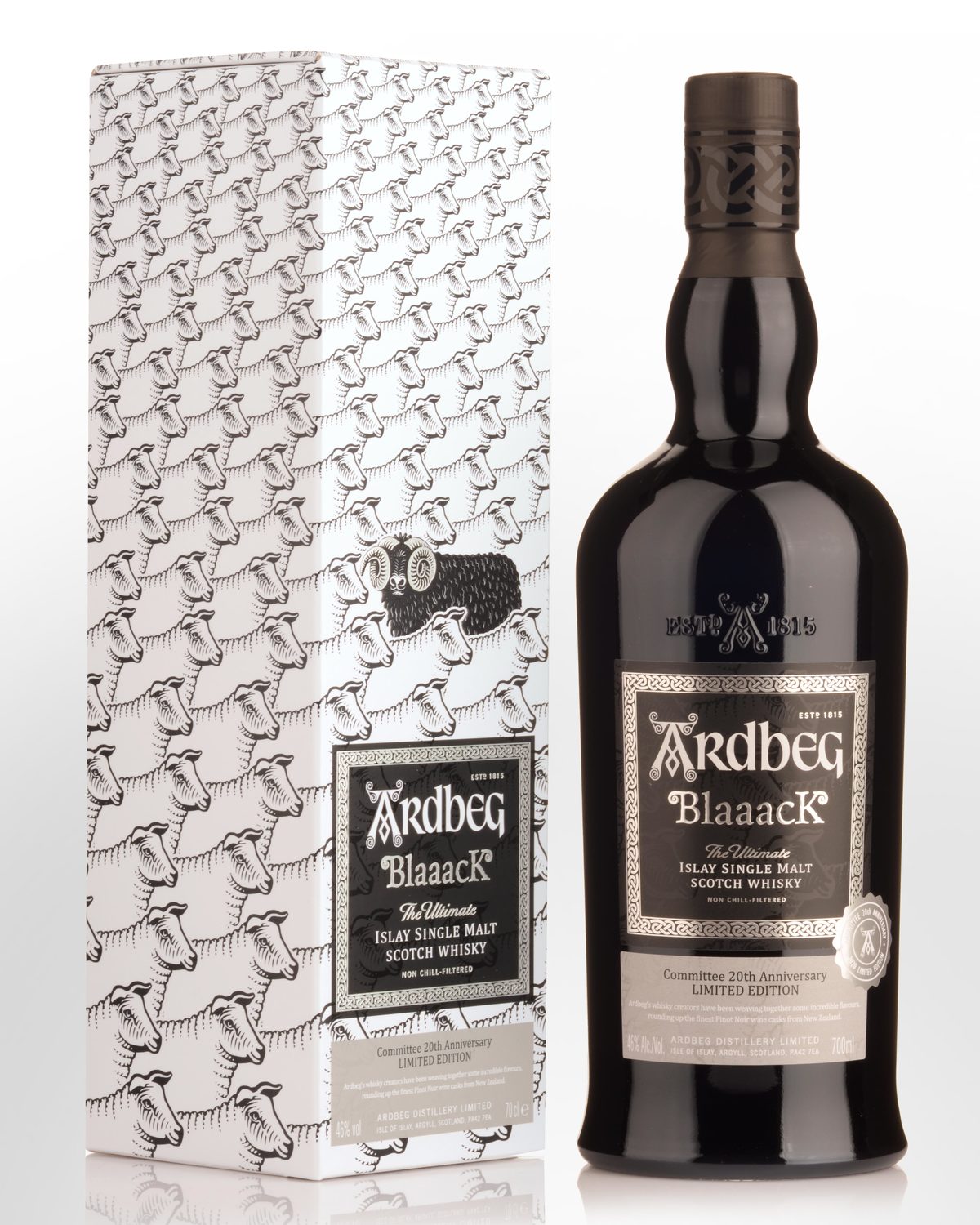 Ardbeg Blaaack Single Malt Scotch Whisky (700ml) - Committee 20th Anniversary Limited Edition
Ardbeg's new bottling for 2020 is named "Blaaack". Not only the latest in a series of annual releases, this edition celebrates twenty years of the distillery's fan club, the Ardbeg Committee (as noted on the label). With over 120,000 members in 140 countries around the world, their role is to test new expressions, give feedback, visit the distillery and generally promote the brand.
'Blaaack' is a first for Ardbeg, with the core of the liquid having been extensively aged in Pinot Noir barrels from New Zealand, the sheep (and wine) country, hence the quirky black sheep theme. Bottled in opaque black glass and presented in an Escher inspired gift box design, it will be an eye catching addition to any collection. Limited to three bottles per customer.
Tasting note: Amber / harvest gold colour. Typically assertive, kicking off with big, oily phenols; possibly more maritime than usual. Further time in the glass allows aromas of cherry ripe chocolate bar and stewed plum fruitiness to emerge; Light menthol, smouldering eucalyptus and cedar wood add freshness. A mouthfilling and mouthwatering Ardbeg with huge smoke input and a beautifully rounded feel. Cherry chocolate, pepper and chimney soot through the creamy finish... The smokey/salty aftertaste hints at wine soaked plums and smokey dark chocolate. Always challenging to pick out the diverse notes in these bottlings. This one definitely keeps you entertained. 46% Alc./Vol. Non chill filtered.