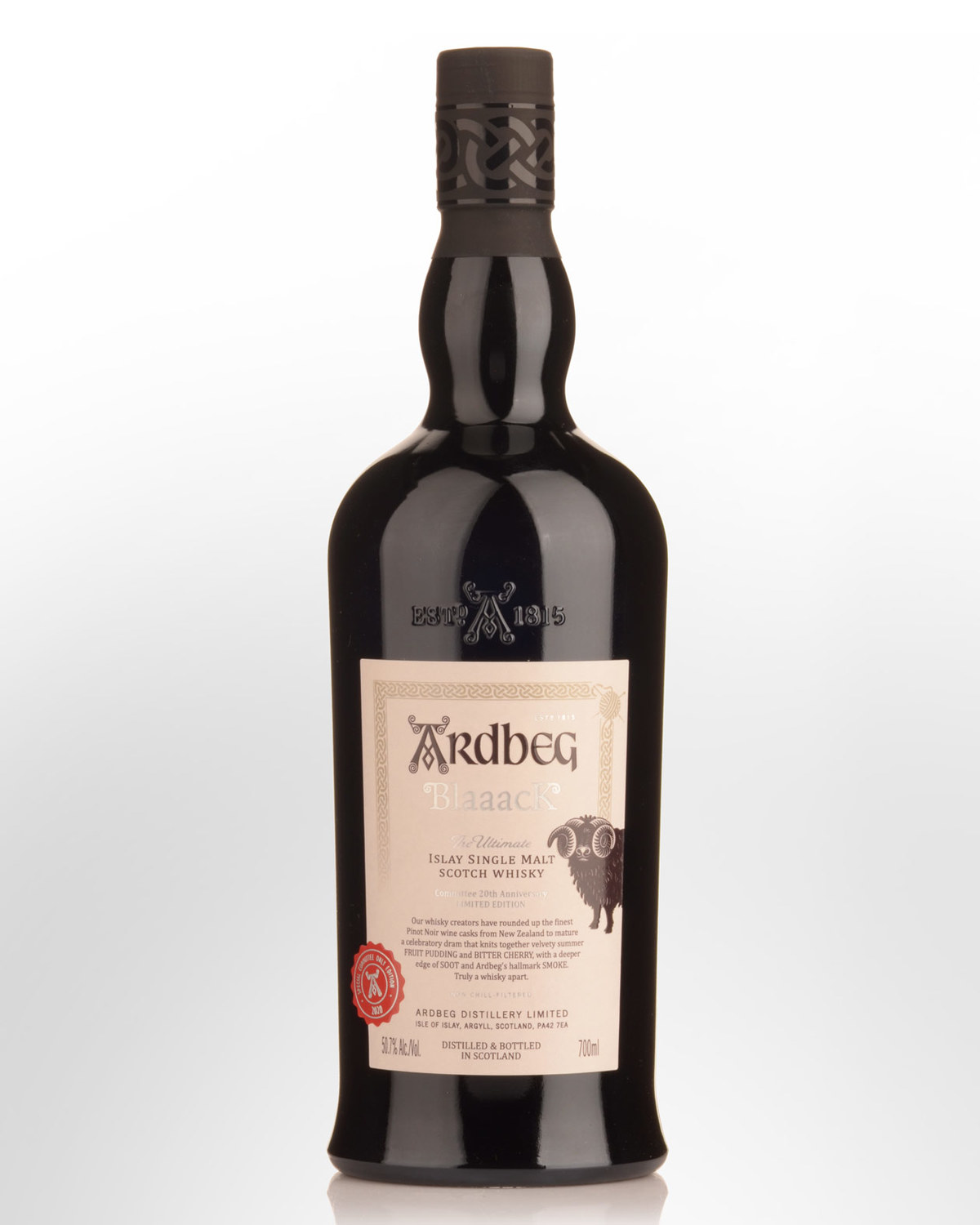 Ardbeg Blaaack Committee Reserve Cask Strength Single Malt Scotch Whisky (700ml)
Note: Bottle has come from a private collection and as such does not have the neck tag. Bottle in good condition.

This is the committee exclusive that was never offered to general retail, so quite rare and obviously sought after by collectors who may have missed out.
It celebrates twenty years of the distillery's fan club, (the Ardbeg Committee) as noted on the label. With over 120,000 members in 140 countries around the world, their role is to test new expressions, give feedback, visit the distillery and generally promote the brand. 'Blaaack' is a first for Ardbeg, with the core of the liquid having been extensively aged in Pinot Noir barrels from New Zealand, the sheep (and wine) country, hence the quirky black sheep theme. 50.7% Alc./Vol. One only from a private collection.