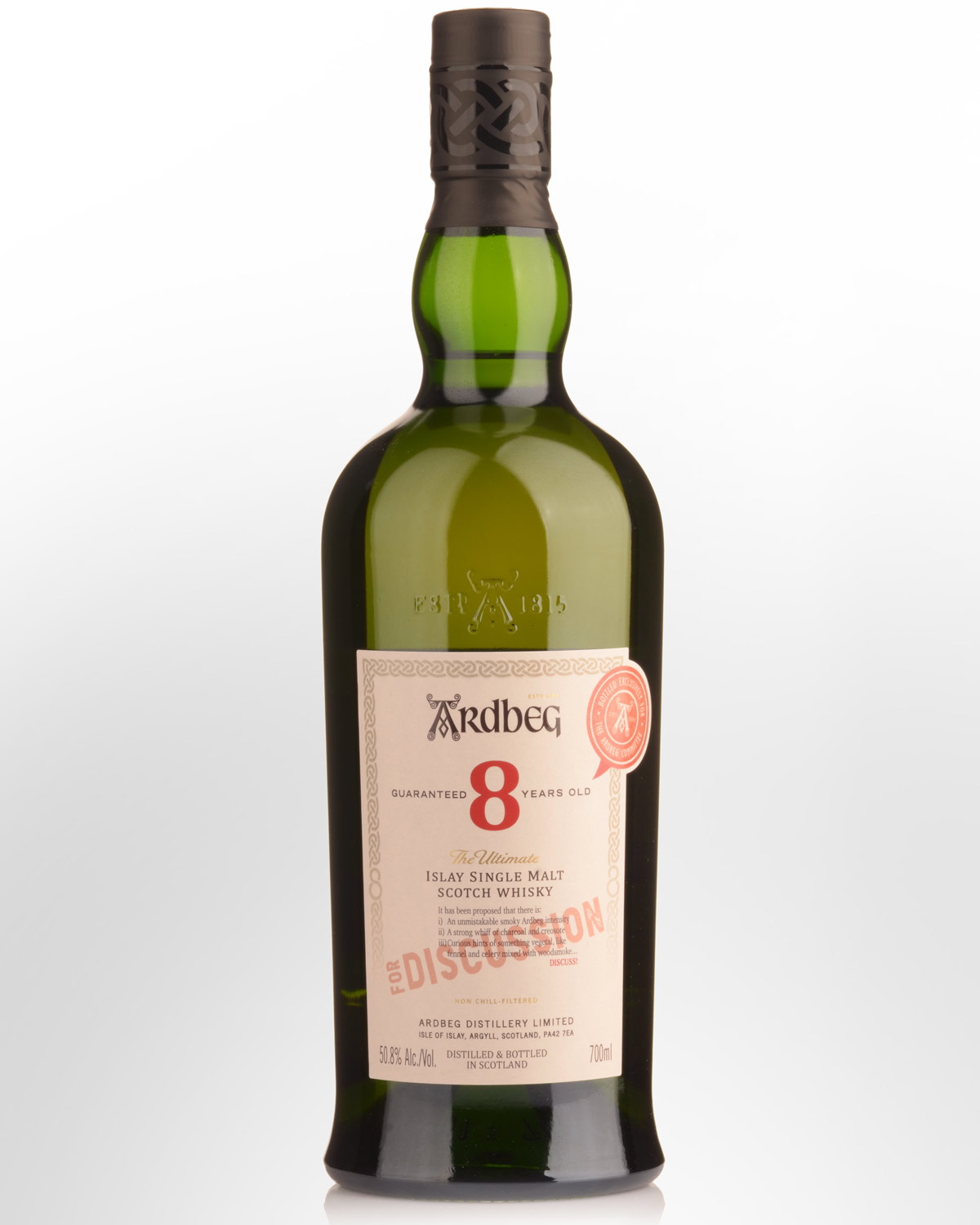 Ardbeg For Discussion Committee Release 8 Year Old Single Malt Scotch Whisky (700ml)
Strictly limited to two bottles per customer
Way back in 2004, Ardbeg launched the first of the "For Discussion" series. Labelled as 'Very Young', it gave Ardbeg enthusiasts the chance to sample a 'work in progress'. This latest 'Committee-exclusive' bottling revisits that theme. It's the result of an experiment by Master Distiller, Dr Bill Lumsden and an attempt to answer his question "what if, in an alternative universe, Ardbeg Ten was not the distillery's "flagship" aged expression?"
Lumsden adds, "An aged ex-Sherry whisky is new territory for us, so naturally, we want some thoughts. We're sharing this with the Committee's experienced palates to help us find that smoky sweet spot. It's more than guaranteed to provoke discussion among those privileged enough to taste it."
Historically, Committee release bottlings have not been offered to retail. We've managed to secure a small quantity for Australian Ardbeg fans. In order to share out the allocation as fairly as possible, it's strictly limited to two bottles per customer.
Other reviews... It's great that these bottles have more 'common sense' L codes these days. Colour: bright straw. Nose: delicately salty, this sense of things like smoked and pink sea salts. Bath bombs, sandalwood, briny pickling juices, kippers - feels notably more mature after the 5yo, perhaps deceptively so. But still, it's another very good one. With water: getting more aromatic and medicinal now with things like witchhazel, wintergreen and aniseed. Some touches of germoline and camphor as well. Mouth: hoho, lovely oily and textural peat, slathered on phenolics, engine grease, tar extracts, some punchy hospital vibes, gauze, iodine, black pepper and thick sooty notes. Totally superb and the texture is really what impresses most! With water: wonderful peat flavour, cough medicines, pepper and anchovy paste. A terrific tarriness that feels totally Ardbeggy. Finish: good length, peppery, tarry, slightly fishy and still with this wonderfully oily and phenolic vibe. Comments: I find this wee baby just absolutely superb, what I love most is that it feels not only technically good, but with this wonderfully texture it also feels like it has a soul to match. Benchmark young modern Ardbeg at its best. I will be buying a couple of bottles and you may take that as a firm seal of approval. 90 points - whiskyfun.com
Notes from the producer... Pale Straw. NOSE: Intense with a burst of charcoal, creosote, tar and treacle toffee, with curious hints of something vegetal, like fennel, celery and green peppers Once these subside, there are hints of milk chocolate, aniseed and wood smoke. With a little drop of water, some more herbal notes appear, like fennel, coriander and lavender, along with some characteristic Ardbeg aromatic wood smoke and a hint of fresh, salty sea spray. TASTE: A distinctively peppery mouthfeel eases into a complex symphony of flavours treacle toffee, aniseed, salted caramel chocolate, eucalyptus, menthol and briar wood, to name but a few. The ' peppery sensation on the palate continues, with the sweeter flavours giving way to more savoury notes like charcoal, smoked bacon, burnt toast and tar. FINISH: The aftertaste is long and lingering, with a suggestion of peppermint and clove. 50.8% Alc./Vol. Non chill filtered.