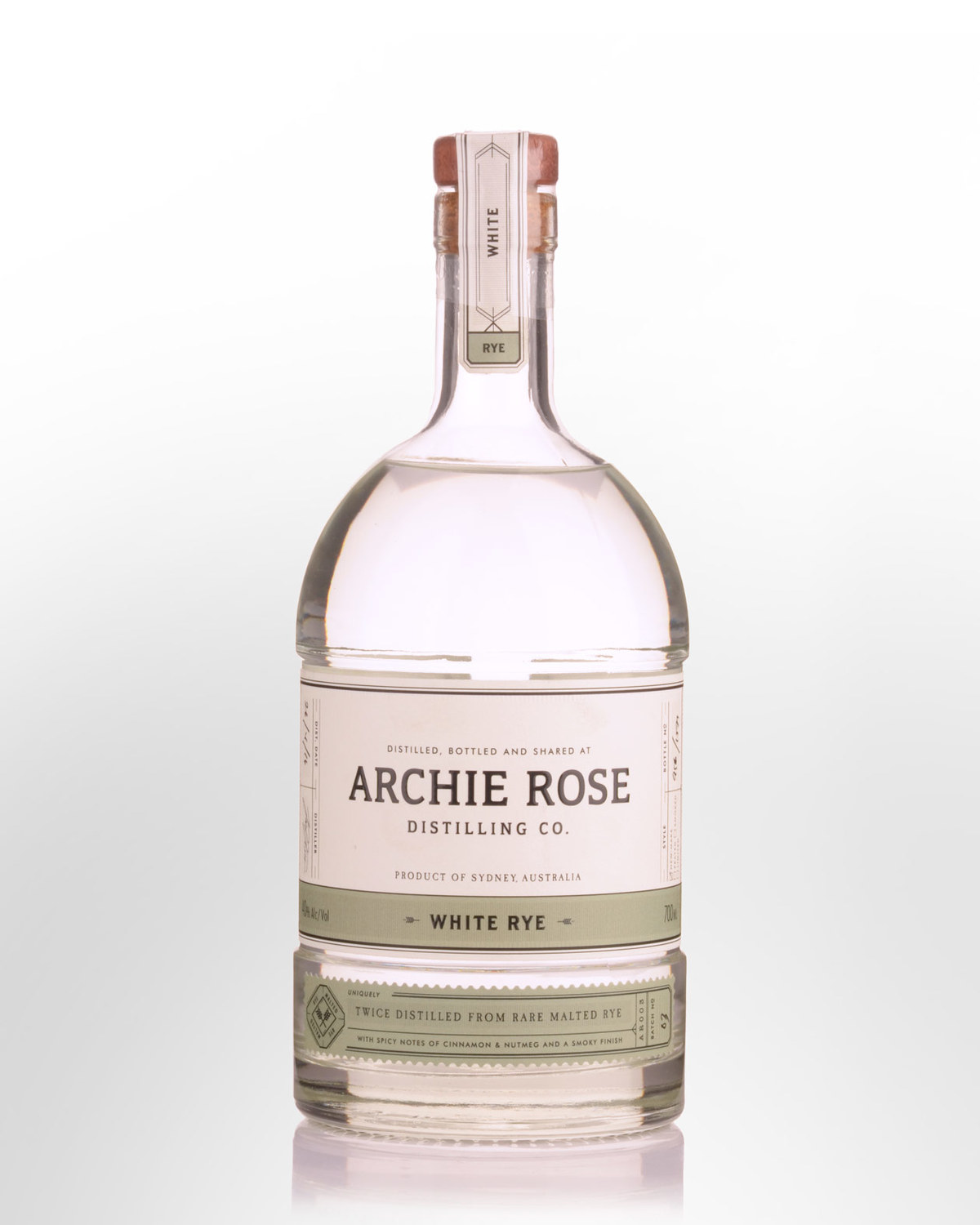 Archie Rose White Rye (700ml)
Sydney, New South Wales,
AUSTRALIA
Tasting note: Double distilled from a mash of malted rye and barley. The nose rings true with upfront ryvita biscuit and muted candlewax; later inhalations find hints of oxidised apple before the bouquet takes on a sour-dough aspect. Mildly oily, waxy delivery includes sour dough, brine and pepper plus hints of dill pickle; ends vibrant and clean with the aftertaste rebounding. Complex and tasty. 40% Alc/Vol.