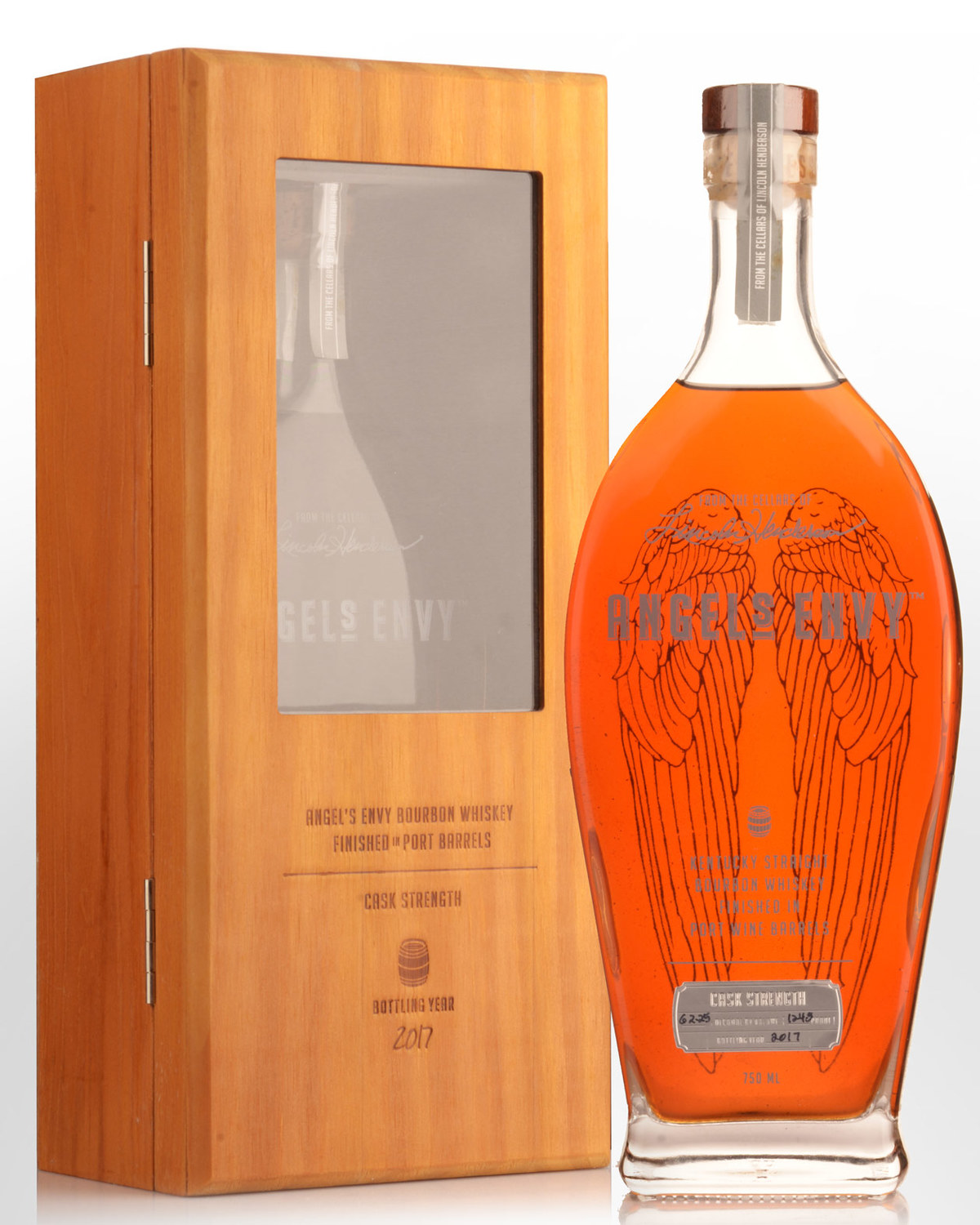 Angel's Envy 2017 Release Cask Strength Bourbon Whiskey (750ml)
The Angel's Envy annual releases commenced in 2012. Each year a number of exceptional barrels are hand selected to be finished in European oak ex-port casks. Angel's Envy 2017 outturn was about 4,000 bottles - in line with previous releases but well down on the 2018 which yielded 12,000 bottles. We have just one to sell.
Chosen casks demonstrate a deep, dark richness, or a
"caramelization,"
. Usually they're located towards the hotter top of the warehouse stacks. The finishing period in port casks can be for up to two years before blending and bottling. However as of 2016, the distillery began to pull back on the port finishing, concerned that wine flavours were becoming too strong. Reduced finishing resulted in a more 'bourbon-forward' expression in 2017. Bottled unfiltered at natural strength.
Other reviews... Initially, it's extremely perfume-like, with floral notes often found in fragrances. Then the fruit completely takes over: banana, blueberry, plums, cherry, apple, pear, and quince. Of these, the banana lingers until chocolate and vanilla enter the picture, followed by hints of green pepper and graham cracker. Then, boom, baking spices launch into a lovely medium to long finish.
90 points - whiskyadvocate.com, reviewed by: Fred Minnick (Winter 2017)