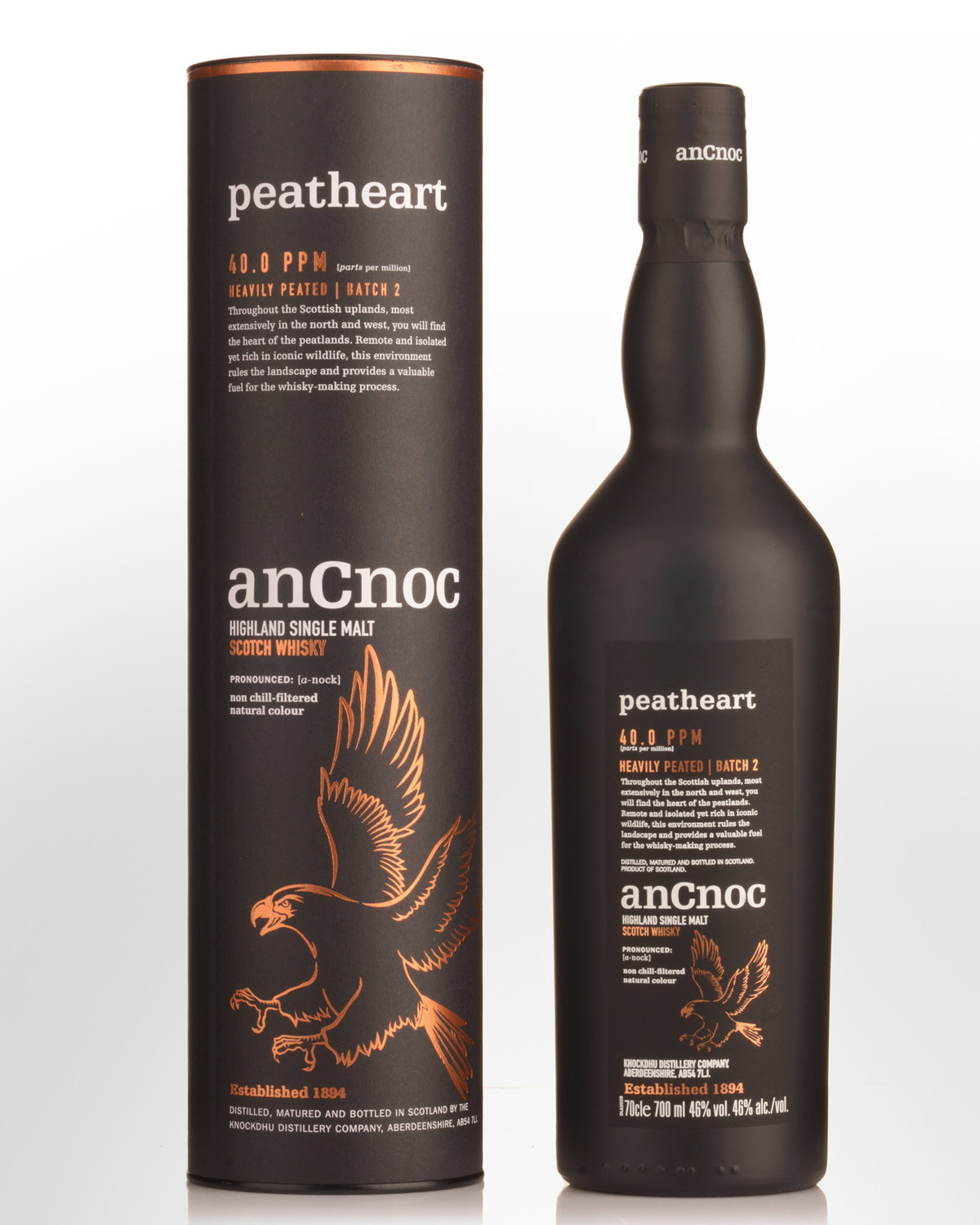 AnCnoc Peatheart Single Malt Scotch Whisky (700ml)
Not just on the islands, but throughout the Scottish uplands, most extensively in the north and west, you'll find the heart of the peatlands. Knockdhu Distillery (aka AnCnoc) [a-nock], established in 1894, sits on the doorstep of this region, rich in barley and in peat. A natural resource, peat was historically embraced as fuel to fire stills and dry the barley in order to make whisky. Peatiness can be controlled by the amount of peat burnt and the humidity of the barley. Peat smoke produces chemicals called phenols, and it is by its phenol content that a whisky's 'peatiness' can be measured. In this case, AcCnoc have gone to a relatively high 40ppm - much higher than previous editions like 'Flaughter' and 'Rutter' which peaked around 15 ppm.
Notes from the producers... Colour: Pale amber. Nose: An initial smoky burst surrenders to a surge of fruitiness. Ripe pears and the citrus notes of apples and limes with just a touch of tobacco in the background. The nose is balanced yet an undeniable smoky sweetness prevails. Taste: Smoke laced with leather and sweet stewed apples. Chocolate is there too, perfectly complemented by sweet vanilla and zesty lemon. The finish has a lingering warmth with a floral smokiness. 46% Alc./Vol. Non chill filtered.