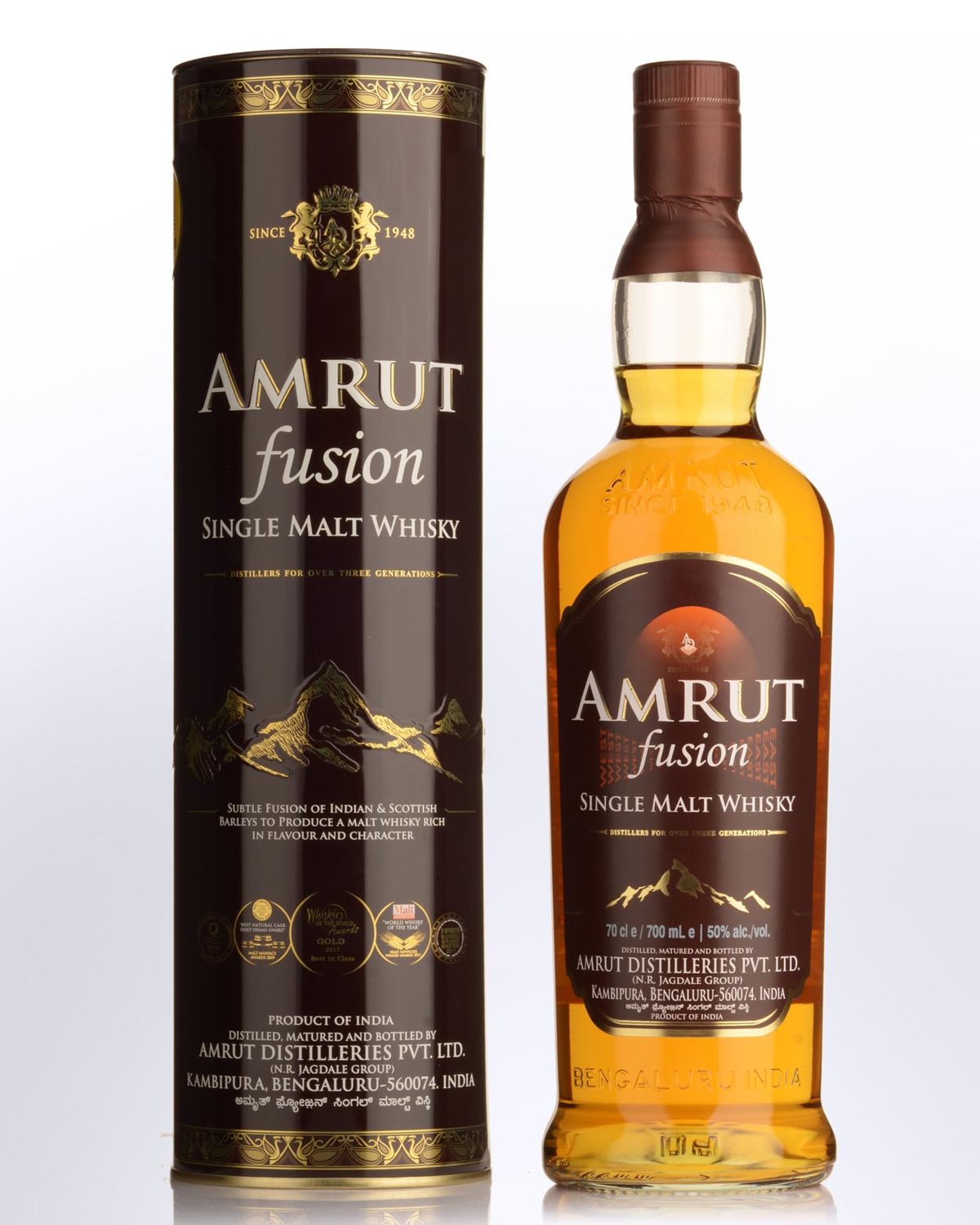 Amrut Fusion Single Malt Indian Whisky (700ml)
Amrut Fusion is produced from 25% Scottish peated barley and 75% locally grown Indian barley. This method of combining barley from different sources has been employed with outstanding results by Australian distilleries, Bakery Hill and Hellyer's Road.
A superb whisky.
Tasting Notes: Brilliant pale gold with a subtle green blush. Powerful, near perfumed aromas offers an abundance of barley and honey, judiciously harmonised against delicate, lanolin like peat (reminds one of certain bottlings from Highland Park). The palate is rich, warm and plush; sweet barley flavours invade every crevice of the mouth, followed by waves of spice front to back, though the balance is nothing short of perfection given the high ABV. Dark chocolate, drying, earthy peat kicks into the after taste while the spices persist. Seriously good whisky! 50% Alc/Vol.