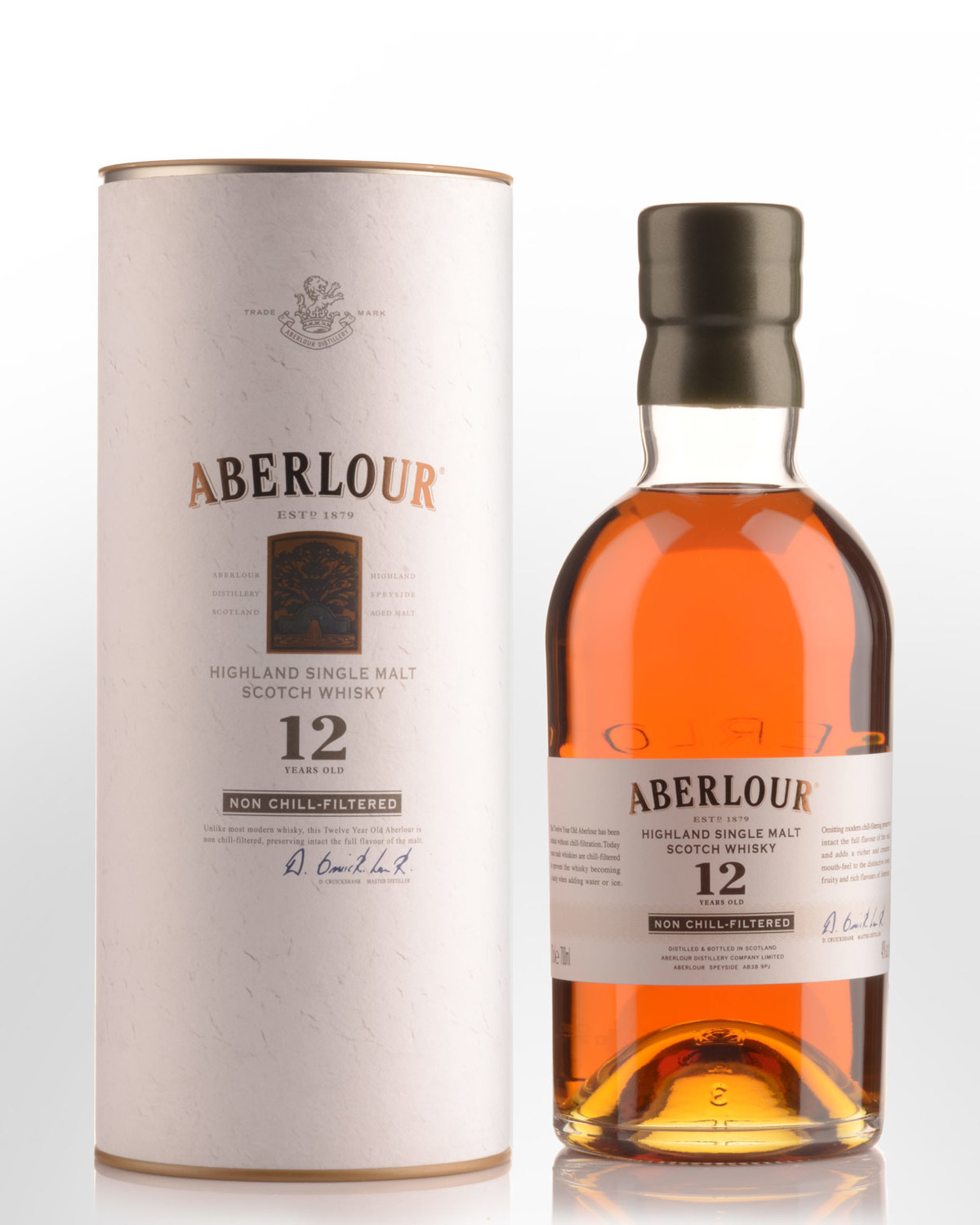 Aberlour 12 Year Old Non Chill-Filtered Single Malt Scotch Whisky (700ml)
Speyside, Highlands,
SCOTLAND
Whilst many Australian whisky enthusiasts are familiar with the traditional sherried bottlings from Aberlour distillery, many parts of Europe are privy to its more curious variants which combine whiskies derived from both sherry and bourbon casks, varying in proportion. We have sourced a small quantity of these relatively unknown expressions just to showcase what this distillery capable of.
This scarce 12 year old expression is non chill-filtered, retaining all the fatty acids, proteins and esters from the cask. In other words, flavour!
Other Reviews: Appearance: Clear, deep golden amber. Aroma: Rich fruitcake, dark dried fruit, toasty biscuit, walnuts with creamy mocha coffee. Taste: Dark and toasty with burnt fruitcake, mocha coffee, chocolate mouse, plum fruit and spice (nutmeg, cinnamon and light clove). Aftertaste: Toasty mocha coffee, chocolate cake and spice. Takes a splash of water well. A malt for a winter's evening by the fire. diffordsguide rating: 5/5 - www.diffordsguide.com