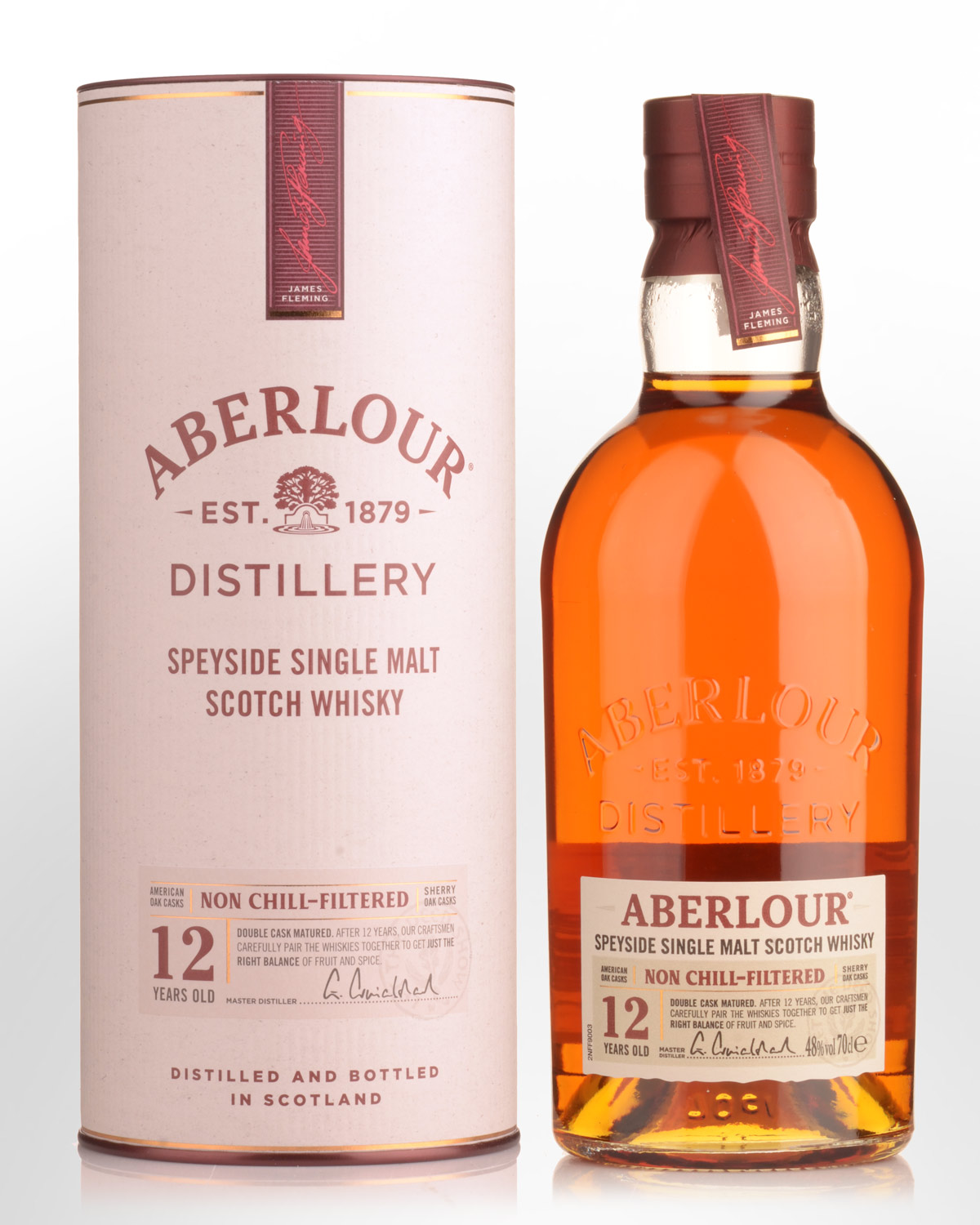 Aberlour 12 Year Old Non Chill-Filtered Single Malt Scotch Whisky (700ml)
Speyside, Highlands,
SCOTLAND
A big step up from Aberlour's regular 12YO, bottled at 48% with zero chill filtration.
Tasted in a session that included A'bunadh and Casg Annamh, this stood up well, in fact, it could be argued that it showed the best poise and persistence. The nose develops with a superbly pure combination of American oak, creamy vanilla and malted barley with some attractive spice and sherry fruitiness in second place. The aromas are reflected on the palate, where the softer, more approachable side of Aberlour is encountered, though, not without the higher ABV injecting a gratifying degree of intensity at the finish, which is also deliciously textural and surprisingly long. Quite simply lovely malt, with lovely integration and a big step up on the regular 12YO - which is a bit of a weakling compared. For some tasters this was the favourite in the line up. 48% Alc./Vol. Non chill filtered.
Other reviews: Appearance: Clear, deep golden amber. Aroma: Rich fruitcake, dark dried fruit, toasty biscuit, walnuts with creamy mocha coffee. Taste: Dark and toasty with burnt fruitcake, mocha coffee, chocolate mouse, plum fruit and spice (nutmeg, cinnamon and light clove). Aftertaste: Toasty mocha coffee, chocolate cake and spice. Takes a splash of water well. A malt for a winter's evening by the fire. 5 stars - diffordsguide.com