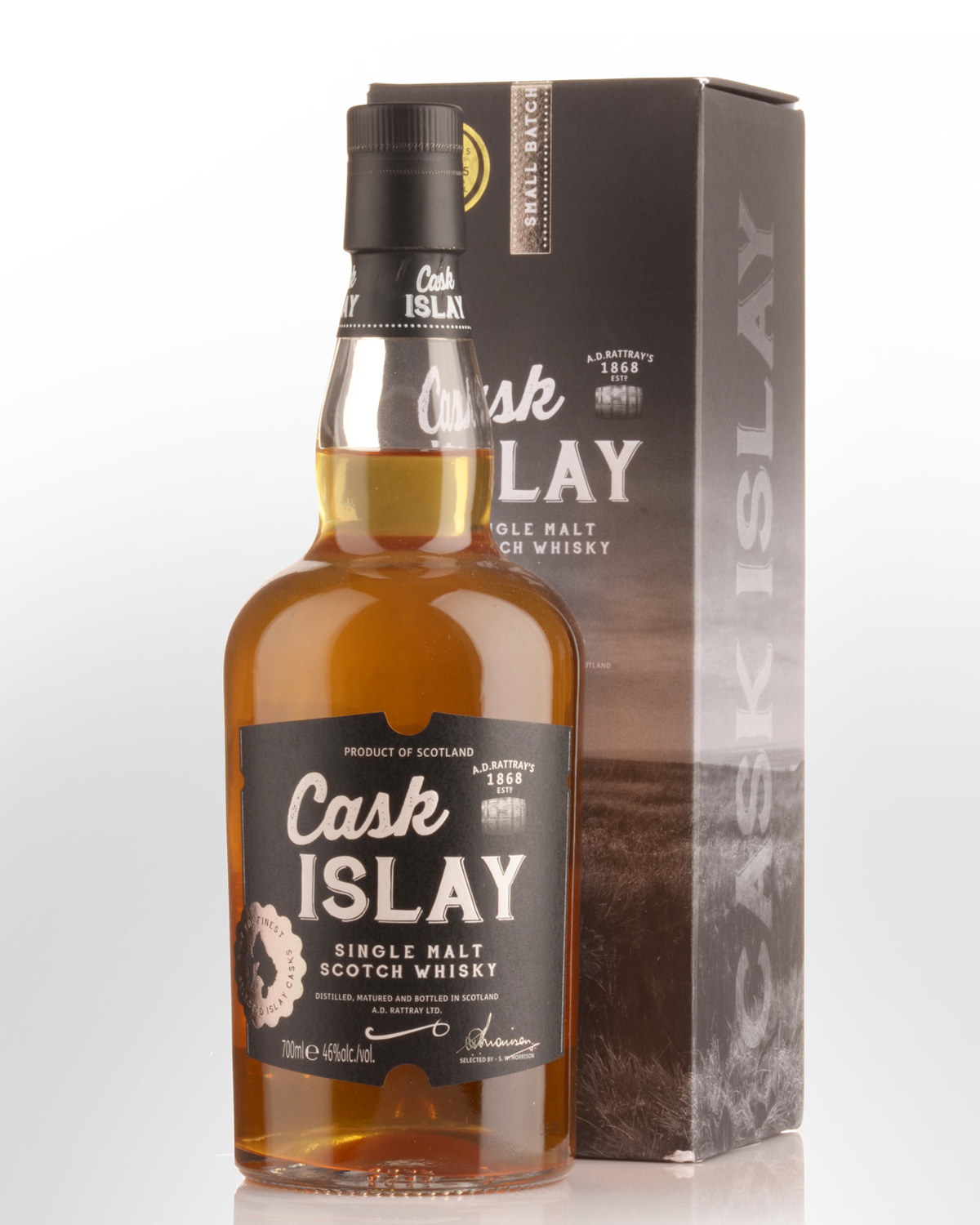 A.D. Rattray's Cask Islay Single Malt Scotch Whisky (700ml)
Gold Medal Winner in the 2015 San Fransisco World Spirits Competition.
Yet another independent bottler hits Australian shores. Founded by Andrew Dewar Rattray in 1868, A D Rattray began trading as an importer of French wines, Italian spirits and olive oil. More importantly, however, the company also established itself as a specialist in the field of blending and storage of malt and grain whiskies.
After several changes in ownership, the company returned to the family and is presently owned by Mr Tim Morrison, previously of Morrison Bowmore Distillers and fourth generation descendent of Andrew Dewar Rattray. The company's resurgence came about in 2002 with the bottling of a 'new' Stronachie 12yo. In April 2004, using his extensive knowledge and expertise in the whisky industry, Mr Morrison then bottled a selection of his own handpicked stock of whiskies for market release and the A D Rattray Cask Collection was born.
Today the company's principal purpose is to promote the Stronachie, Cask Islay and Bank Note brands and bottle unusual and exclusive casks of Scotch whisky as part of the A D Rattray Cask Collection range.
Tasting note: Pure, bright gold amber colour. Unashamedly Islay with semi sweet, sooty peat complexed by suggestions of orange cake, cough lozenge and hints of smoked fish. Later passes add banana cake to the medley. A concentrated, medium dry, pleasantly spicy profile features lovely sooty malt and vanilla with some apparent Sherry influence towards the finish as this gets more dried fruit-like. Great staying power with Fisherman's Friend carrying the aftertaste. A sit-back-and-relax Islay treat.