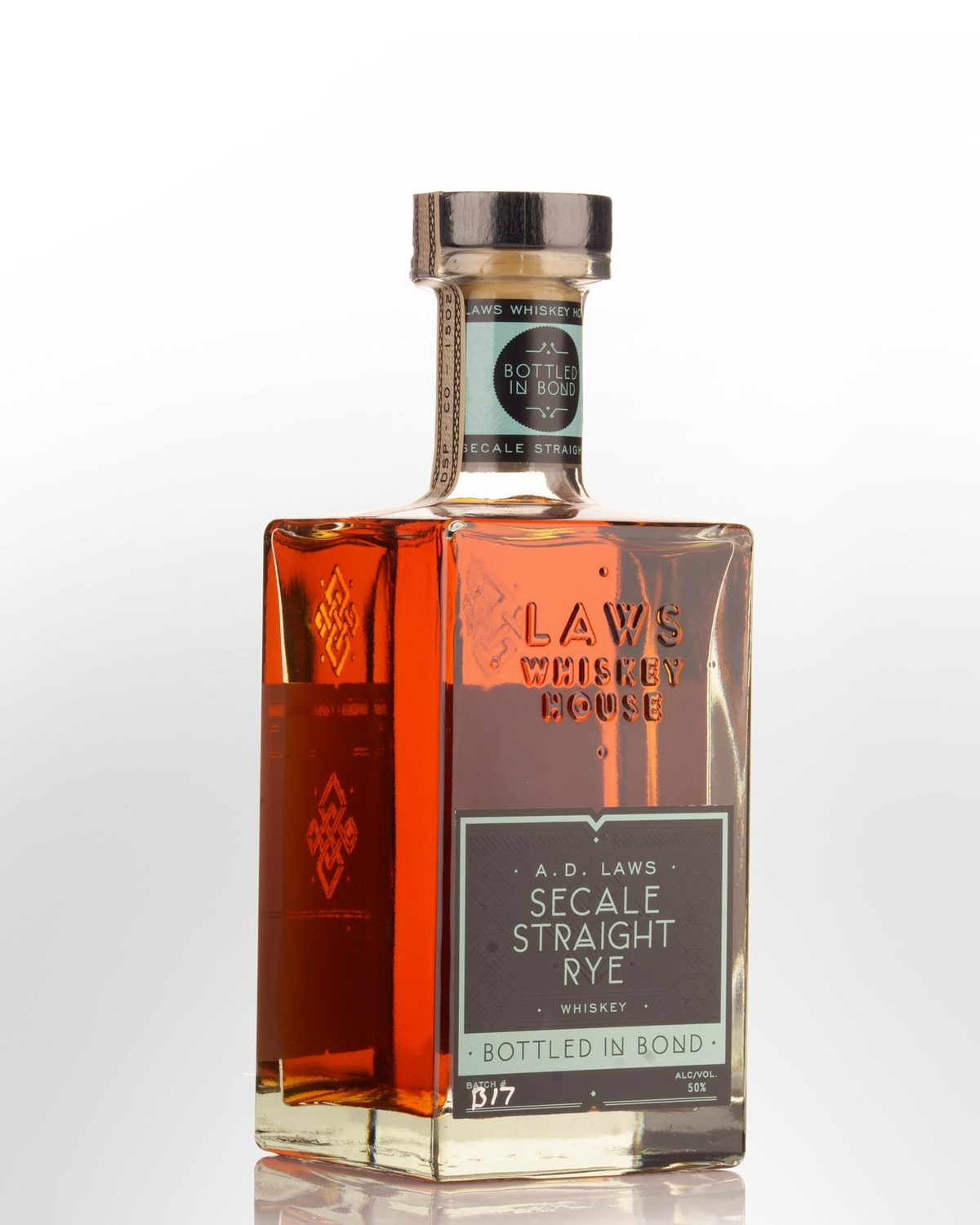 A.D. Laws Bottled in Bond Small Batch Secale Straight Rye Whiskey (750ml)
UNITED STATES
A whiskey described as "Aggressive, full of character and unapologetic."
Like Laws' standard 95% rye, this also contains 5% heirloom barley - the difference is it's aged for over four years instead of just three, thus meeting the standards of the 'Bottled in Bond Act of 1897.' The act also requires that the whiskey be a product of the grain of a single season, made by one distiller at a single distillery, and aged in a federal government-bonded warehouse. The act came as a response to the widespread adulteration in American whiskey around the late 19th century. It was an attempt by the federal government to act as a guarantor of the spirit's authenticity. Other reviews... [Batch BB#4 tasted] A nice jolt of violets, pepper, and sawn oak on the nose is underscored by some green stick and leafy sassafras notes, turning a bit more dark and chewy on the palate, with caramel, figgy fruit, green peppercorns, and a long and bold finish dominated by dark chocolate. Softens up nicely with water, and reveals more fruitiness. 50% Alc./Vol.
84 points - maltadvocate.com, reviewed by: Jeffery Lindenmuth (Spring 2017) World Whisky Awards 2017 Best American Rye.