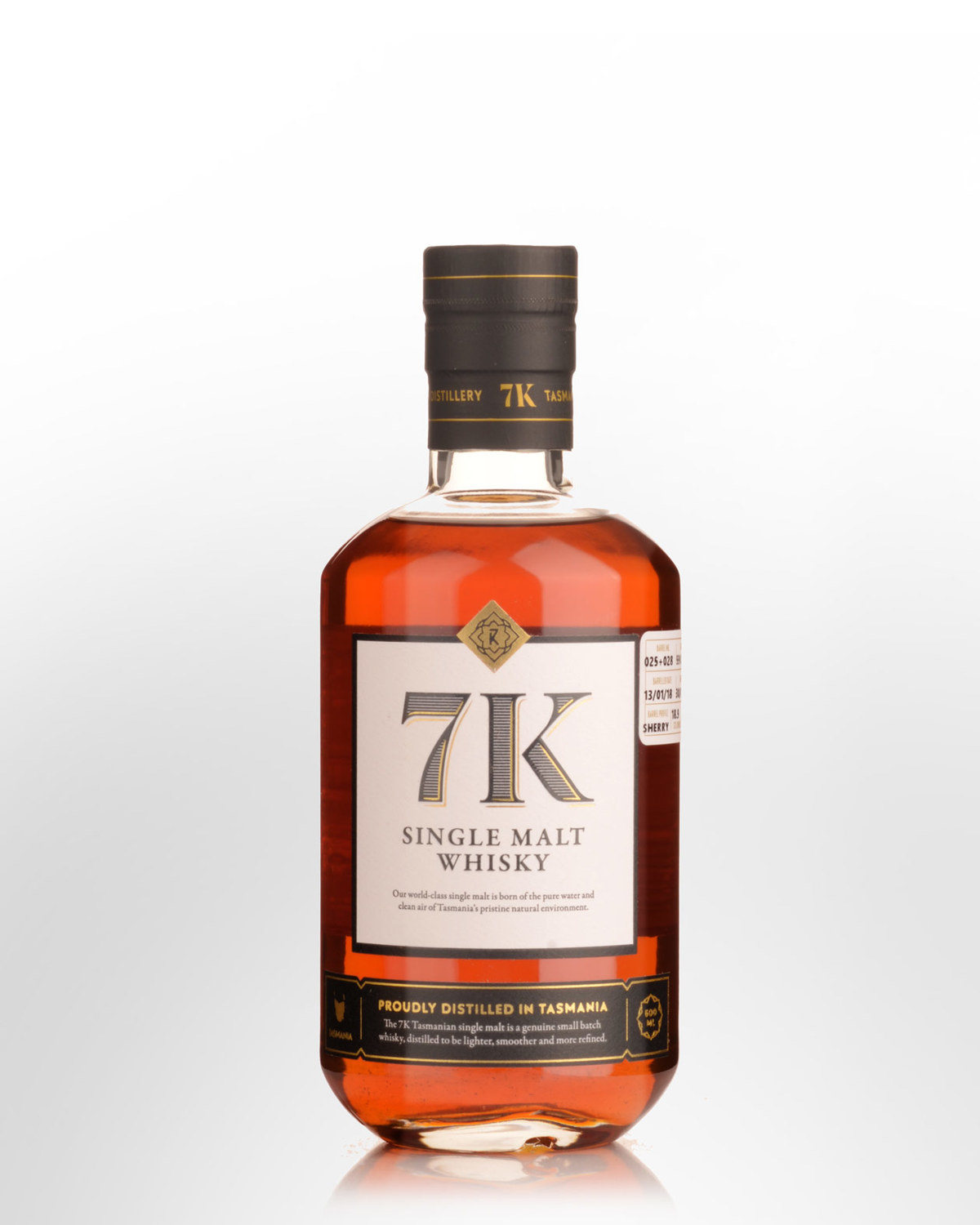 7K Distillery Double Sherry Cask Marriage Single Malt Australian Whisky (500ml)
Another promising sherry matured malt from 7K, this time with a miniscule outturn of just 64 bottles! As the name suggests, it's a marriage of two sherry barrels: 7KD025 and 028.
Notes from the bottlers... Nose: Confectioners sugar driven oak, followed by chocolate coated Turkish Delights & rose water. Drunken prunes. Palate: The Turkish Delights reappear, before transitioning into heather and honey playing alongside mace & bitter orange. Finish: A charred spicy sweetness on the finish, that gradually drops out to a lingering of sweetness. 47.9% Alc./Vol.