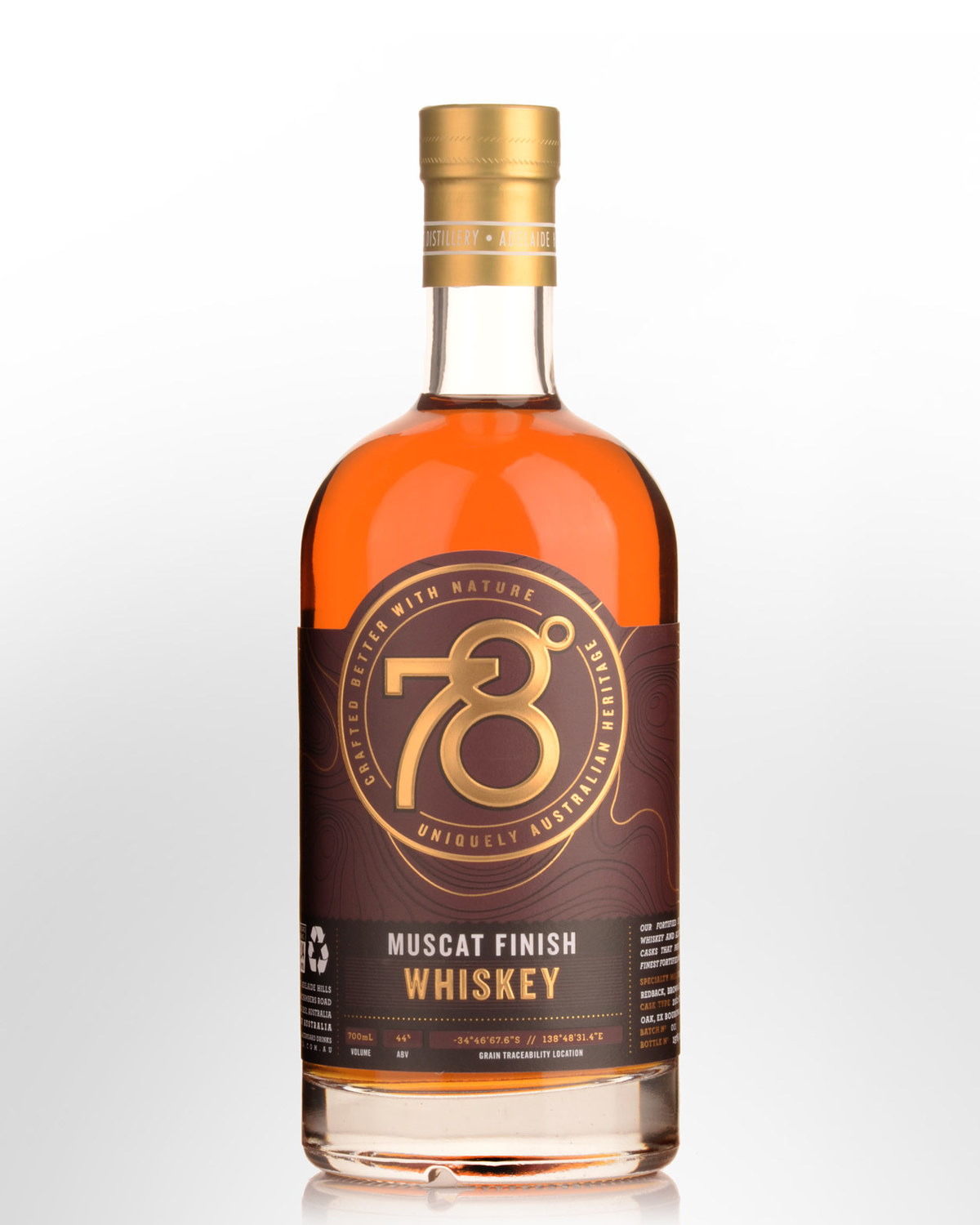 78 Degrees Muscat Barrel Finish Australian Whiskey (700ml)
Adelaide Hills, South Australia,
AUSTRALIA
In the Rutherglen area of northern Victoria, Muscat is produced from a late harvest pick, which is partially fermented before being fortified with grape spirit leaving higher residual sugar and so a much sweeter style of wine. The Muscat is then filled into oak casks, where it spends the next 5 – 20+ years. Successive seasons maturing in the hot Australian climate results in magical flavours. Once decanted, the empty casks are still rich with Muscat that's soaked into the oak.
When searching for a fortified wine to compliment the 78 Degrees style, Muscat seemed an obvious choice. Casks were sourced from South Australian wineries and filled with whisky, imparting a rich fortified character and a gorgeous, silky texture. Bright grain and chocolate notes mingle with the luscious flavours of the fortified wine.
Notes from the producer... NOSE: Rich stewed fruit and raisins up front, give way to dark chocolate and apricot. A faint whiff of smoke on the nose, with rich notes of digestive biscuits. TASTE: Raisins and stewed prunes on the front palette give way to notes of cocoa pops. Dried apricot comes through late, with a tingling spice of black pepper. FINISH: The taste of dark fruit, along with some rich demerara sugar. A lingering note of clove and black pepper, along with a faint smokey note. 44% Alc./Vol.