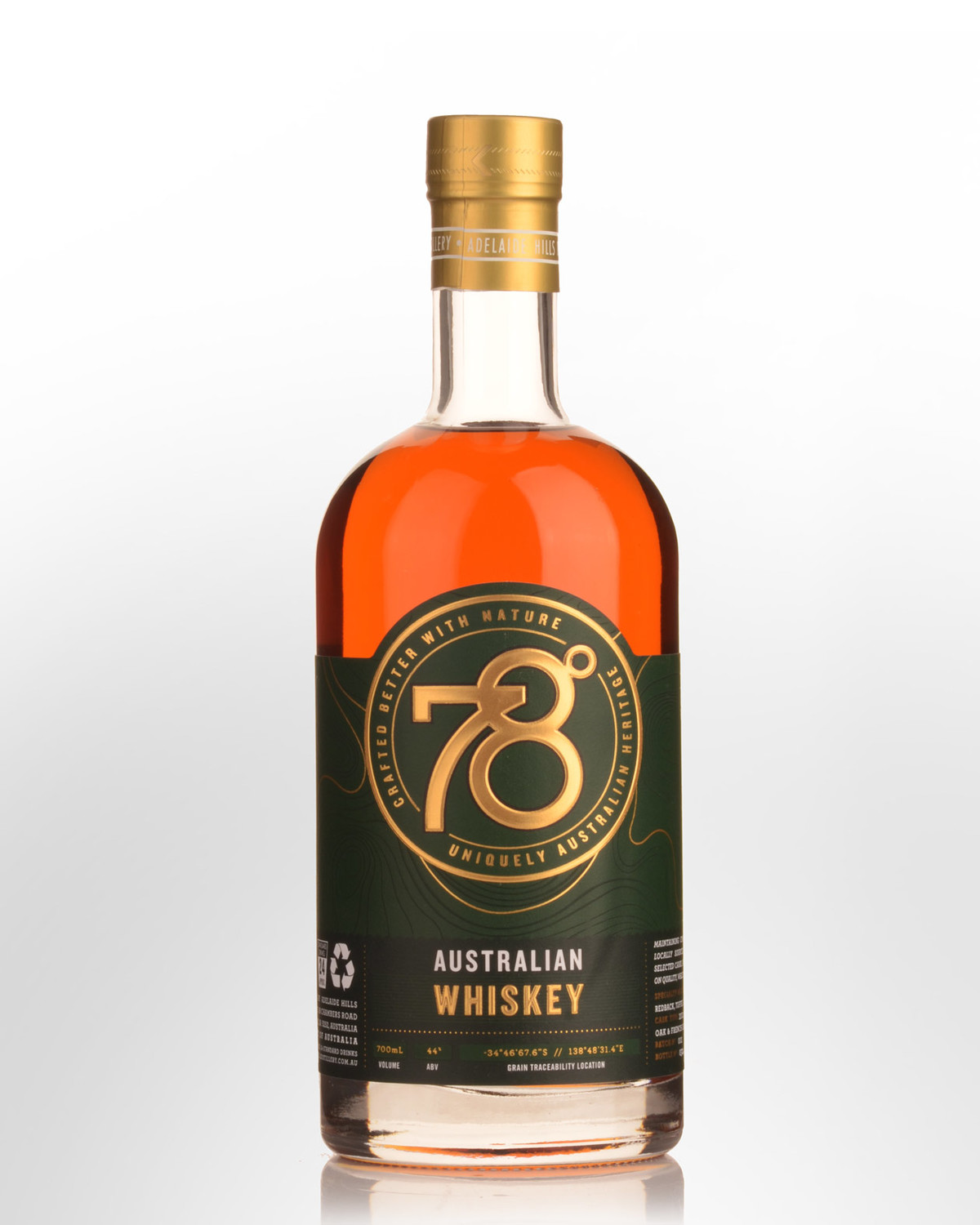 78 Degrees Australian Whiskey (700ml)
Adelaide Hills, South Australia,
AUSTRALIA
Tasting note: [Batch 2] When the team at Adelaide Hills Distillery set out to create a whisky, the aim was not to replicate but to innovate. Using unmalted barley complemented by six specialty malts (Biscuit, Supernova, Redback, Toffee, Crystal and Chocolate), they distilled it in a single-shot (husks included) using a hybrid pot and column still. It was finally influenced by a combination of 200L French & American oak wine casks. The result is a curious arrangement that's neither sweet nor dry. The nose is bready - or is it biscuity? Think Monte Carlos or flourless orange cake. The palate is medium bodied, silky and pure with low key spices, hinting at green barley, lemon butter, jaffas and orange pith through the finish. Unlike any other whisky we've tasted. 2000 bottles on offer. 44% Alc./Vol.