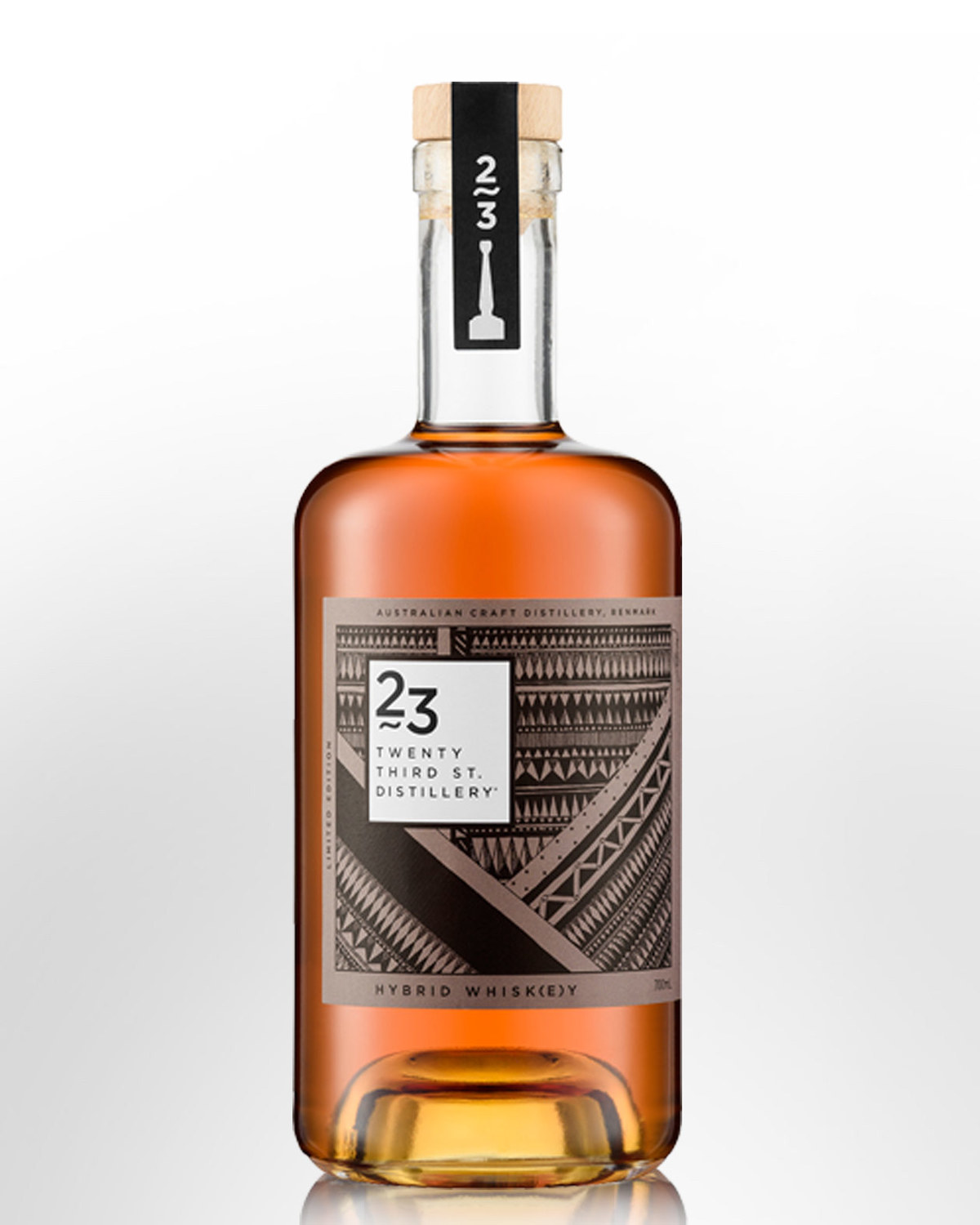 23rd Street Distillery Hybrid Whisky (700ml)
Renmark, South Australia,
AUSTRALIA
An experiment in blending that references a practise common to the Japanese industry. 'Hybrid' is apt: Head distiller, Graham Buller imported prime barrels of Scotch whisky (average 5 years old) and American Bourbon (2 years old) with the intent of creating his perfect whisky. Following a blending period, the final result was finished in x Bourbon barrels. Tasting note: Bright gold. Slightly, acidic / alcoholic lift to the opening inhalations. A few minutes softens the aroma introducing vanilla and a fruity edge - baked apple? Wine soaked pears? Mildly oily entry develops with a cream-textured, vanilla, fruity, honied malt profile and excellent palate length. Light grassiness at the finish. Concludes gently woody, peppery, beeswaxy. A confident, clean, lighter bodied whisky that's easy to like. 42.3% Alc./Vol.